Retailers aren't the only ones benefiting from Cajun Cigar Czar's program. With many of his company's humidors being deployed to underserved markets, Prudhomme is able to offer manufacturers access to new customers they would not have been able to reach in a brick-and-mortar setting. Cajun Cigar Czar also highlights different cigars within its humidors with a national cigar of the month program that is promoted through its retail partners.
"Our biggest business volume is from great partnerships with the manufacturers we have great working relationships with and the manufacturers who understand our model and have grown with us from the beginning," Prudhomme says. "We deal a lot with Espinosa Cigars, Villiger North America, Drew Estate, Rocky Patel, General Cigar Co., Oliva Cigar Co., Miami Cigar & Co., Lotus, and boutiques like Casa Cuevas and Amendola Family Cigar."
Cajun Cigar Czar also provides manufacturer partners a quarterly and annual forecast report to help with determining the amount of product appropriate for the humidors based on both current and projected demand. Among the insights gathered from its program so far, Cajun Cigar Czar reports that female consumers are eager to purchase cigars in nontraditional cigar retail locations where they are less likely to feel intimidated, and that if they are in a grocery store where they're already making a purchase, women are more likely to buy a cigar. When it comes to merchandising, the company has found that the positioning of the humidor is just as important as having a fresh product selection.
Humidors positioned near the front of a store where staff members are usually visible and available to assist customers typically results in an increase in impulse buys. Cajun Cigar Czar offers its retail partners some collateral to help promote the humidor and the cigars within it, including outside signage, flags, lights within the case and temporary pricing programs to help spark purchases.
Preparing for the Unknown
Cajun Cigar Czar has remained operational and has even seen an increase in interest in its products and services during the COVID-19 pandemic's stay-at-home orders and other challenges. As many companies have relied on technology to help them grow their businesses, Cajun Cigar Czar is no different.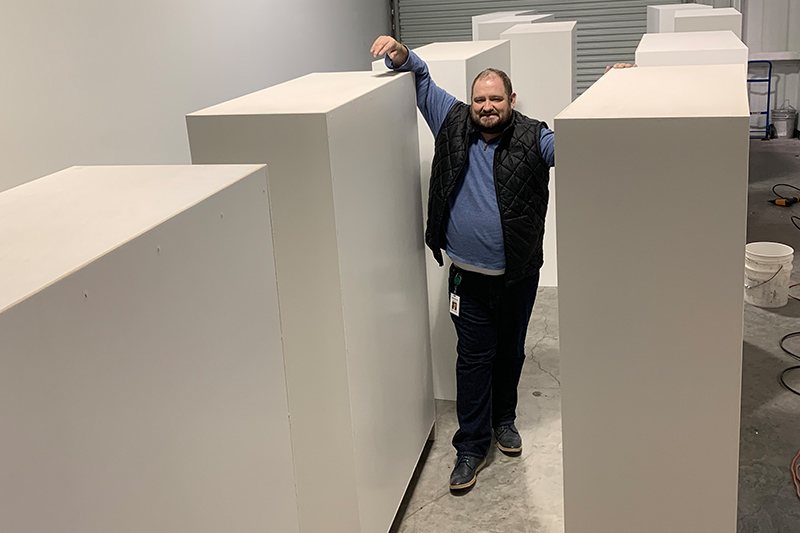 Cajun Cigar Czar also has a stake in Tubeaux, a patent-pending retail-orientated premium cigar program that helps custom configure humidors to fit each retailer's space and needs, allowing for the continual deployment of premium tobacco to spaces that were not previously reachable. Prudhomme reveals that his company is continually adapting through its developers and its technology firm and is looking at new ways retailers and consumers can shop online, in stores and within private lounges. As technology's role in business continues to expand, Prudhomme plans to be proactive and stay at the forefront of any new developments that could help his company and its customers continue to sell and promote premium cigar products better. Expanding Cajun Cigar Czar and its footprint throughout the country and internationally is Prudhomme's focus going forward.
"We are expanding our business," he says. "We own one of the majority shares within a space optimization company called Tubeaux. This will allow us to grow our footprint across the globe and distribute product in new locations with a wide variety of premium cigars. Additionally, I have enjoyed sitting in the custom-made Hemingway chair by Cow Bridge Furniture in Charlotte, North Carolina. I look forward to partnering with them and adding them to our accessory line."
As businesses continue to adjust to a post-coronavirus world, Prudhomme says the best approach is to be prepared for the next big change or challenge to a business. In addition to having faith, business professionals must be prepared to deal with problems and challenges long before they happen. For retailers not yet serving the loyal premium cigar consumers or for manufacturers seeking new customers, Prudhomme's Cajun Cigar Czar has a solution to help you grow your business while reaching new cigar smokers from around the globe.
This story first appeared in the July/August 2020 issue of Tobacco Business magazine. Members of the tobacco industry are eligible for a complimentary subscription to our magazine. Click here for details.
– Story by Antoine Reid, senior editor and digital director for Tobacco Business Magazine. You can follow him on Instagram @editor.reid.