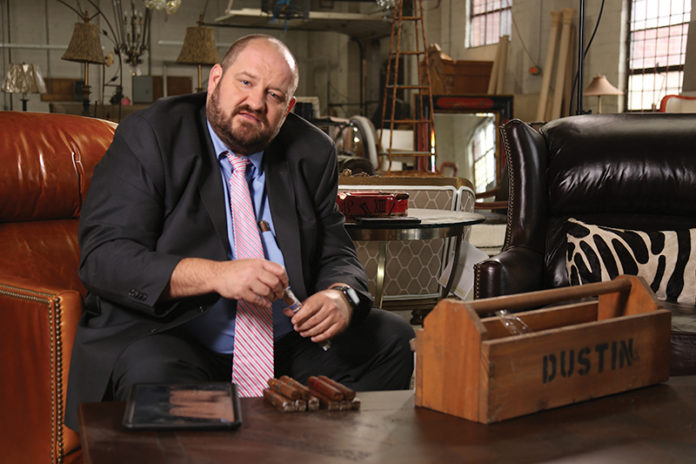 Dustin Prudhomme, a Louisiana native, got his start in the tobacco industry like many others—working in retail. Three years ago, Prudhomme worked part time at the Charlotte Cigar Club located in North Carolina. It was at this job that he learned the basic processes and hidden culture involved in the business side of the cigar industry. While speaking to another retailer, Prudhomme realized there was a need for an improved premium cigar program in grocery stores and convenience stores, and he found himself faced with a potential new business and a question: Was there a better way to distribute cigars, particularly in regions where there were few traditional cigar stores and lounges present?
Prudhomme's company, Cajun Cigar Czar, provides high-quality handmade cigars to consumers via handpicked retail partners and custom-made, remotely managed humidors.
Cajun Cigar Czar is a multifaceted business. First, it provides custom-built humidors of various sizes to fit any retailer's space and needs. In addition to humidors, Cajun Cigar Czar uses patented marketing technology that provides it with insights into consumer behavior before its humidors are shipped and later stocked with product, reducing the costs associated with purchasing products and increasing the success of each humidor program by helping retailers understand what size humidor and product will best align with their customers' buying habits.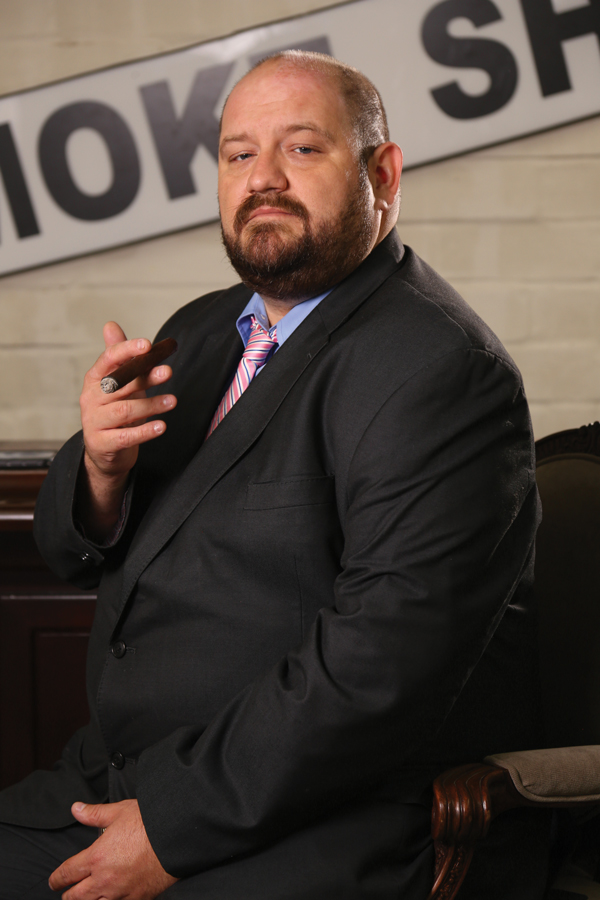 "We can track sales via POS [point-of-sale] reporting through a proprietary algorithm that we are constantly updating and changing," Prudhomme says. "Also, during our concept trials, we've found that not all locations are technically able to provide POS reporting, so we have an artificial intelligence algorithm that allows us to scan a photograph and generate a reordering position with relative accuracy. Along with the reordering, we can maintain the units remotely through third-party monitoring for both humidity and temperature through a dedicated API [application program interface] algorithm."
Although COVID-19 caused many businesses to shut down or experience losses, it presented Cajun Cigar Czar with new opportunities and insights for its own business model.
"We have always embraced both brick-and-mortar as well as online/catalog verticals as one big happy family for distribution to the cigar smoker," says Prudhomme. "COVID-19 exposed a lot of failures on various fronts for business continuity planning, and we were able to capitalize on this through planning prior to the pandemic. Our 'retail one-stop solution' provided consumers with access to premium cigars within brick-and-mortars and where buyers didn't want to purchase whole boxes. Our growth has been phenomenal, and we look to continue to expand our reach to provide premium tobacco programs to our customers."
Understanding the Program
After spending several years getting to know the business side of the premium cigar industry by working in retail, Prudhomme knew he wanted to build a business that would distribute cigars in a new and improved way. After facing skepticism when announcing he wanted to get into the cigar industry, Prudhomme was motivated to use his grit, technological education and Six Sigma background to launch Cajun Cigar Czar in 2017 with no capital. Originally, Cajun Cigar Czar was designed to be a joint venture between Prudhomme and his father, but prior to launching the business his father passed away unexpectedly.
"My father has been and will always be my biggest mentor," he says. "I am always seeking his approval and acceptance as not only being successful but also by doing the right thing. I learned from him the value of focusing on the customer of the future and not today. Seeing and truly embracing the customer as a partner versus a profit center has been one of our biggest strategies that has allowed us to be truly customer-focused at Cajun Cigar Czar."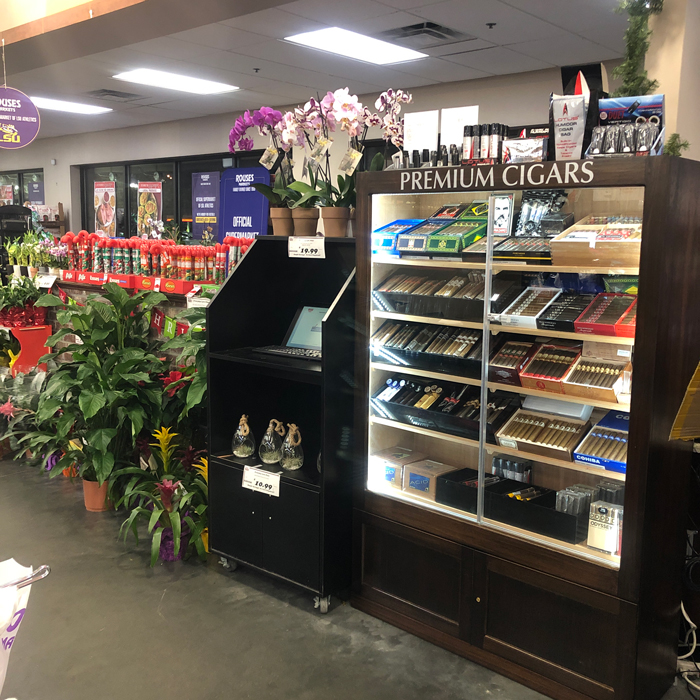 Prudhomme identified locations where cigar smokers had little access to cigar shops. He first approached one of the largest independent grocers in the U.S. and offered to create for them a stylish, custom humidor for each of their locations. Each humidor had a built-in
computer system created by Prudhomme that sent him an alert when the humidor was low on cigars and in need of replenishing. This system created a hands-off but profitable business opportunity for the cigar retail owner and also increased sales for the cigar manufacturer. Since its launch, Cajun Cigar Czar's humidors have expanded to convenience stores, gas stations, country clubs, private clubs and liquor stores, and the company has a presence in 17 states.
"We look for communities or areas where there is a need for a premium cigar program," says Prudhomme. "Unlike a traditional shop, our overhead to a location is minimal, as we are an added value to their customers. Being able to cross state lines with a single distribution point is a great asset for our customers. Additionally, we have removed the need to manage the program and allowed for our customers to see our category as one of their top-margin categories in their locations. We do not do cold calls, and we are proud to provide a great product along with a great service and attract a positive outcome for our customers who seek our services out."
The setup process, from signature to delivery, typically spans eight weeks. The retailer's size, location and the amount of field data Cajun Cigar Czar has to collect are all factors in determining how long the initial setup process will take. Prudhomme offers in-store and on-
location training for every retailer that takes on one of his company's humidors. During the setup process, Prudhomme covers topics that will help the store's staff better sell the premium tobacco products stocked within the humidor, including each cigar's strength and flavor profile as well as relevant ratings and rankings from the media. He also helps educate retailers on traditional cigar etiquette so that they are better able to build the cigar lifestyle among their growing cigar consumer base. Once that training is complete, Prudhomme and his team are still very involved and engaged with the retailers. Ninety percent of Cajun Cigar Czar's program is run remotely.
"We grow our retailers' margins and profits, not only by our buying power but also by driving premium customers to their stores," he says. "The customer in turn buys more and usually high-value items, which will raise the overall margin of the basket at purchase."