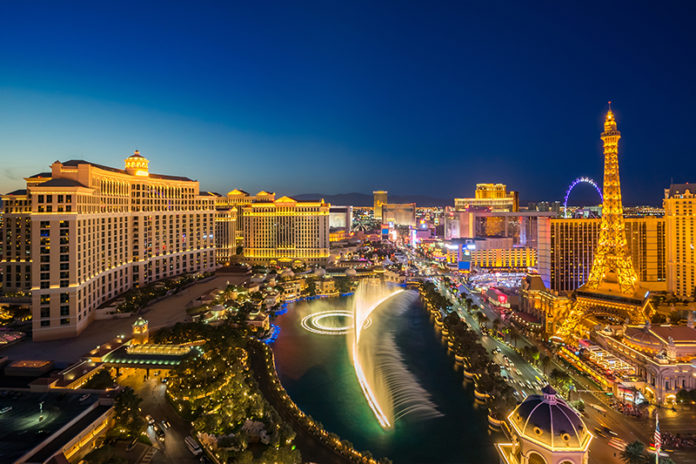 The following articles was submitted by the Cigar Rights of America
As the premium cigar industry confronts a different day due to the virus pandemic, with canceled trade shows, as well as local, regional and national cigar events, once again, our opponents are creeping up behind us to use a national crisis, to advance their prohibitionist agenda. It's happening from small communities in Indiana, to the southern tip of Louisiana. For the industry's (from manufacturer to consumer) direct interests however, the new front line in this battle is Las Vegas, Nevada.
Las Vegas is the Holy Ground of cigar freedom in the United States. Making the pilgrimage to Casa Fuente, and then the cigar bar and lounge circuit where you can spend hours with friends, then go to the next one, is for many among the most anticipated times of the year. The Cigar Aficionado Big Smoke Vegas is such a tradition, that many from literally around the world plan their vacations and travel a year in advance, in order to participate with their like-minded brethren.
Then there are the trade shows. Between the trade shows of the Premium Cigar Association ("PCA") and Tobacco Plus Expo (TPE), thousands of Vegas room nights are occupied, providing direct and significant benefits for restaurants, bars and performances to a city that has recently, been brought to the brink of economic armageddon.
While I really don't enjoy quoting former Chicago Mayor Rahm Emanuel, his statement "You never let a serious crisis go to waste. And what I mean by that is it's an opportunity to do things you think could not be done before," is exactly what opponents are doing now in Las Vegas, and in other parts of the country.
As Las Vegas has been developing its strategies for reopening, placing restrictions on smoking has been at the forefront of the new wave of thinking. The non-profit health care organizations, labor unions and the media have been promoting a smoke-free Vegas, since the beginning of this crisis (and before.) When letters to the editor from citizens are quoting CDC and WHO statistics, someone else is behind it.
If there is one body of evidence on the detrimental economic impact of smoking bans, it's with the gaming industry. Objective studies have been produced by none other than the United States Federal Reserve Bank of St. Louis addressing the loss of revenue for Illinois casinos, producing a report "No Ifs Ands or Butts: Illinois Casinos Lost Revenue After Smoking Banned," where they stated "as policy makers in Illinois and elsewhere ponder the implications of the Illinois smoking ban, the impact on revenue, attendance and taxes, should not be ignored" [read more here]. I have spoken to one of the report's authors, Dr. Michael Pakko on his studies on the economic consequences of smoking bans from Delaware to California, and he told me of how he is only allowed to use standard government statistics in his reports. No tobacco money.