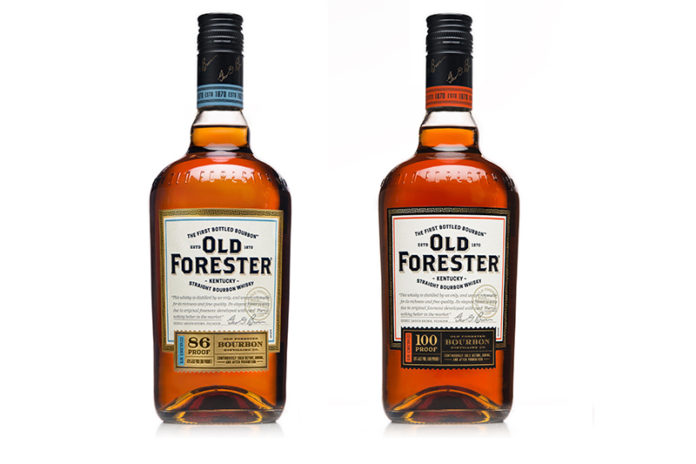 Brown-Forman Corporation has revealed plans to launch new packaging for its Old Forester 86 and 100 proof products. The updated packaging gives the bourbon brand a contemporary feel. The new design was done in collaboration between the Brown-Forman in-house team and Boston-based Essential Design.
"Old Forester has been sold continuously in the United States for over 140 years and as the first bottled bourbon, we wanted to emphasize our rich history. This design utilizes some new and previously featured packaging elements while ensuring an emphasis on those qualities that make this bourbon so special: where we are from, our enduring presence and certainly our rich color and flavor," said Campbell Brown, Old Forester's president and fifth generation Brown family member.
The new packaging for Old Forester includes a new glass shape, premium metal closure, enlarged founder's statement on paper label, foil embellishments, refined lower label and premium glass punt.