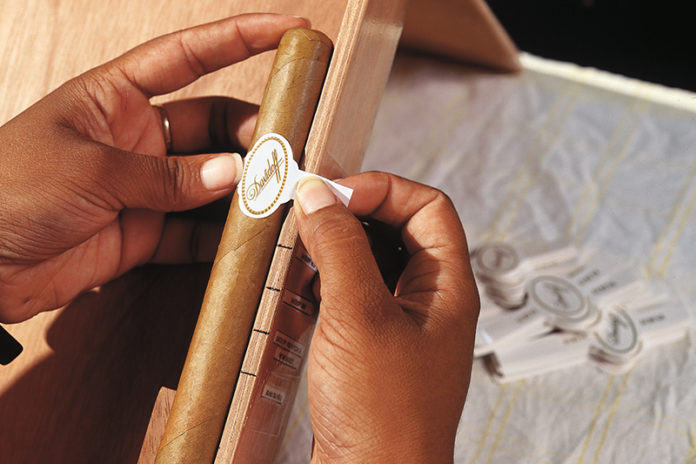 Oettinger Davidoff (Davidoff) has released a report detailing how the premium tobacco company fared during 2020. With the COVID-19 pandemic impacting much of its business, Davidoff continued to build on its leading position within the premium cigar category and made gains by shifting its focus on digital engagement and optimizing its business through its "Way Forward Transformation Roadmap," which went into effect in 2020.
Davidoff's total turnover was down 6.7 percent as a result of the pandemic. The company's cigar business saw moderate growth of 1.2 percent compared to 2019, mostly supported by several product releases that occurred during the pandemic. Some of these releases that helped keep Davidoff top of mind for many retailers and consumers in the past year included the Davidoff Special 53-Capa Dominicana, Davidoff Year of the Ox collection, AVO North and South Regional Limited Editions, AVO Improvisation 2020, Camacho Nicaragua and the Camacho Liberty Series 2020. In addition, Davidoff held many digital and interactive events in place of in-person activations as many tobacconists were shut down temporarily due tot he pandemic. Virtual and digital engagement will continue to be part of the company's business and marketing efforts going forward, Davidoff stated in its report.
Because of a trend toward mid-price cigars in the European market and a fall in travel having a negative impact on Davidoff's Global Travel Retail & Duty Free business, Davidoff reported a decline of 8.2 percent year-on-year in its premium Davidoff brand; it also saw an increase of 20.1 percent in its Camacho Cigars brand while AVO Cigars reported a 13.8 percent increase that the company attributes to a positive performance in EMEA wholesale and strong U.S. performance.
"The decline in the company's total consolidated sales was largely due to the impact of the pandemic, particularly in the Global Travel Retail business. The decline in sales also includes strongly negative exchange rate effects. The good sales performance of the third party brands, especially sole agencies, was a key performance driver in 2020," Davidoff reported.