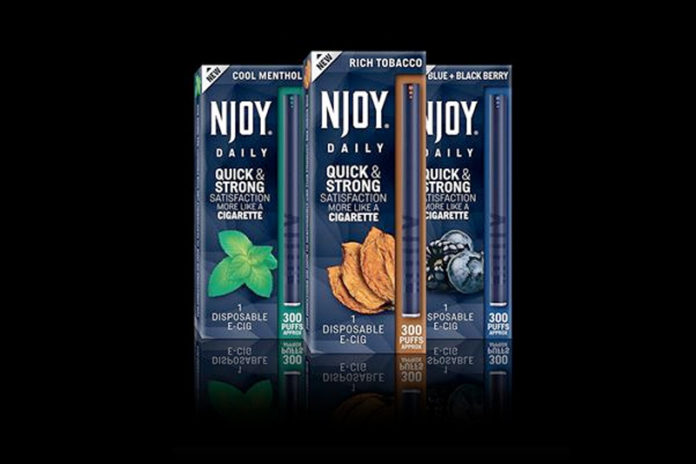 In a press release, NJOY, LLC announced the acquisition of NJOY, Inc. and the completion of a $35 million equity capital raise. NJOY restated its commitment to offering the adult smoker the best alternatives to smoking and building on its position as a pioneering independent electronic cigarette brand. The company is now positioned to work with its distribution partners to continue to build on its reputation as being a leading independent brand and will continue to innovate the advancement of electronic nicotine delivery products. NJOY, LLC's total capital investment was $35 million, the majority of which came from lead investor Mudrick Capital Management.
"Today marks a fresh financial start for the NJOY brand," said Douglas Teitelbaum, Chairman and CEO of NJOY, LLC. "With the completion of this acquisition and capital raise, we now have ample liquidity and can focus on delivering for our customers. I am excited to have the full support of our equity owners. As a former smoker who long ago switched to NJOY products, I sought to buy the company so that I might enable as many adult smokers as possible to make the switch I did. I am, therefore, particularly excited, on a personal level, to have the opportunity to represent the great NJOY brand."
With its restructuring, NJOY is now majority-owned by Mudrick Capital Management, a multi-billion dollar investment firm that specializes in corporate turnarounds, and Teitelbaum's Homewood Capital. Teitelbaum has led successful turnarounds in the past, including those of Barneys New York, The Planet Hollywood Resort and Casino Las Vegas, Telcove, Inc. and Island One Int'l.
NJOY's core mission is to offer millions of adult smokers a satisfying, non-combustion alternative to traditional combustion tobacco products. NJOY is also prepared to operate within the boundaries set by the U.S. Food and Drug Administration's (FDA) regulations. The company has announced it has begun the process of pursuing the required premarket tobacco product authorizations.
For all the latest news from NJOY, LCC, visit njoy.com.