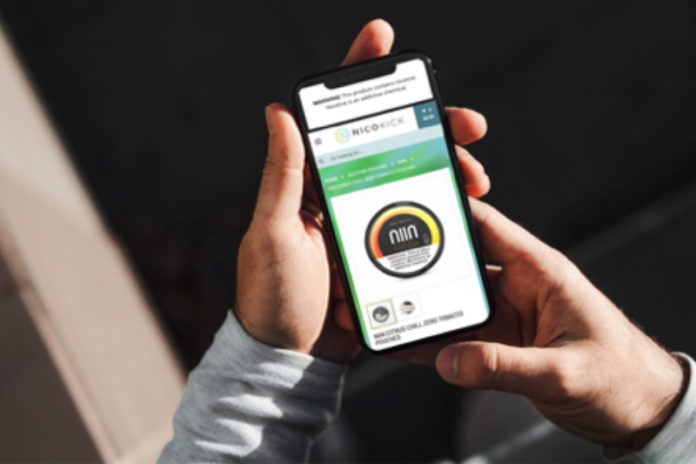 Synthetic nicotine brand, NIIN, announced that its signature lineup of Zero Tobacco Nicotine Pouches will be available to purchase from online retailer, NicoKick.com, beginning July 1, 2021.
Featuring a wide selection of products, including nicotine pouches, lozenges, gums, tablets, and chews, NicoKick.com offers the largest online selection of smokeless nicotine products produced for the U.S.
NicoKick.com is part of Haypp Group, the largest online retailer of smokeless nicotine products globally. In addition to NicoKick.com, Haypp Group operates several other brands, including Northerner.com–another online retailer of smokeless nicotine products that NIIN Pouches will become available on. With operations based in Stockholm, Sweden, Haypp Group services more than 300,000 customers across 9 countries.
This partnership between NIIN and Hyapp Group aims to increase the accessibility of NIIN Primed Pouches to a wider range of adult users, while also further diversifying Haypp Group's tobacco-free offering for its customers.