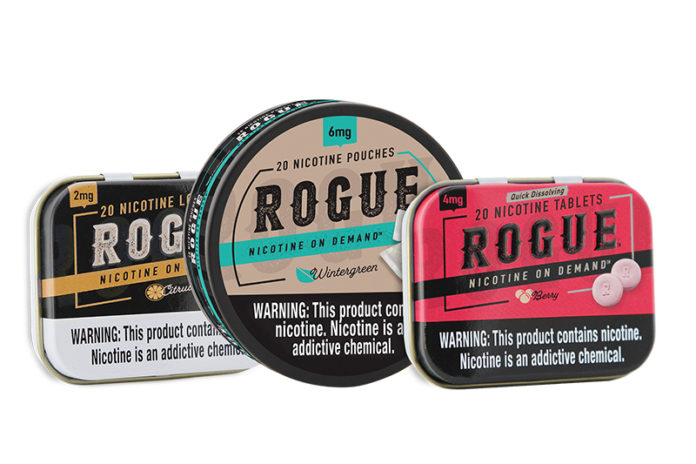 As the U.S. Food and Drug Administration (FDA) and local governments continue to introduce new anti-tobacco laws and regulations, new tobacco products hitting store shelves is an increasingly rare occurrence. Yet, companies like NicoGen Pharma Solutions are persevering, focusing their efforts on developing healthier alternatives to combustible cigarettes.
NicoGen's new product line, Rogue, for example, gives consumers a way to enjoy nicotine anytime without restriction and also fills a void that traditional tobacco products and other nicotine-replacement therapy (NRT) products have yet to fully address. From its name to its intent, NicoGen designed Rogue around a simple yet powerful idea: freedom.
"Rogue is designed for adult tobacco consumers who are frustrated by restrictions and want a new option that allows them to enjoy nicotine on their terms," explains Darren Quinn, president of NicoGen Pharma Solutions. "Rogue is nicotine freedom."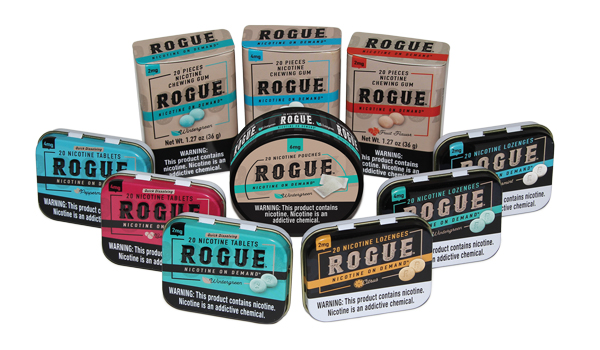 Providing Consumers with Choices
In developing the product, NicoGen challenged its research and development scientists to develop a product that used only "generally regarded as safe" ingredients that could also deliver nicotine in a way that would be enjoyable for consumers who smoked, vaped or dipped. The result was Rogue, a product manufactured in FDA-approved facilities that is available in several different forms, including gum, lozenges and tablets. It is also available in different flavors and strengths, offering consumers more choices based on their individual preferences. Even though NicoGen studied NRT products while developing its Rogue product line, the company does not consider it to be a traditional NRT product.
"We do not market ourselves as a 'quit' product. Instead, Rogue is positioned as a next-generation nicotine product designed to coexist with traditional tobacco products, vape and e-cigs," Quinn explains.
With a parent company rooted in the pharmaceutical industry, NicoGen strives to meet high standards and production quality. To achieve this, especially with the Rogue line, it produces its products within the U.S. at an FDA-registered facility that adheres to current good manufacturing practice regulations. Following the theme of freedom, the company's commitment to domestic production also enables NicoGen to provide American manufacturing jobs at its five facilities throughout the U.S.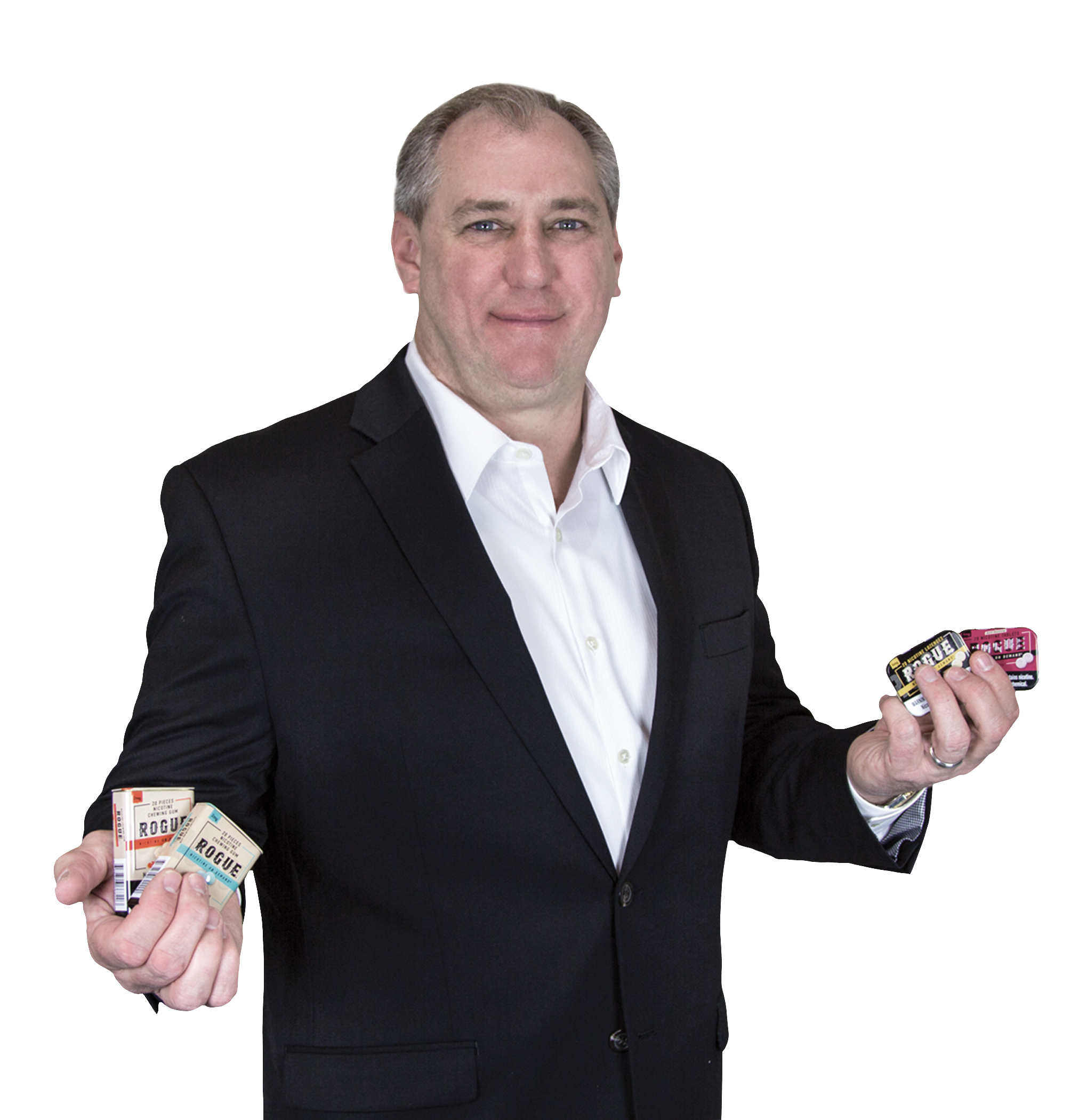 Dealing with Increased Regulations
Even though the FDA has named nicotine's addictive properties as one of its areas of concern in 2018, Quinn believes NicoGen's products could still fit the FDA's description of what a reduced-harm nicotine product could look like.
"Rogue is free from tobacco leaf and any known carcinogens. Combine this with the fact that, now more than ever, adult consumers want the ability to make lifestyle choices without being demonized," he says. "With more than 50 million smokers and vapers in the U.S. today, imagine if just a fraction of these consumers made the switch to Rogue—and did so at an affordable price. We'll leave it to the health experts to comment on the positive impact this could have on public health, not only here in the U.S. but around the globe."
While the FDA has made innovation harder to achieve for businesses like NicoGen, the company feels its product will resonate with consumers as well as retailers, who will embrace a new product that complements their existing tobacco inventory and can also potentially increase their profit margins. Quinn is hopeful that Rogue will be embraced by a variety of retail outlets, including convenience stores, discount tobacco outlets, vape shops and traditional tobacconists.
Like many tobacco businesses, the company believes in responsible nicotine regulations but questions the intent of the FDA in requiring that a multimillion dollar premarket tobacco product application (PMTA) be submitted and approved before consumers can have access to a reduced-harm product like Rogue. "The loss of Rogue, and even the loss of e-cigs and smokeless tobacco products for that matter, would be a missed opportunity by the FDA to improve upon public health," Quinn says. "One just needs to study the 'Swedish experience' to understand how a low-harm product—in this case snus—can positively impact public health. The fact is, Sweden is a healthier country today because Swedish consumers had access to a reduced-harm product. Unfortunately, the FDA's deeming regulations may result in the removal of reduced-harm products from the U.S. market, not because of science but because they do not meet onerous reporting requirements and regulations."
NicoGen markets Rogue as an alternative nicotine product, a category that has seen growth as a direct result of increased smoking and vaping restrictions and an increased availability of information on less harmful products. Despite a lack of support from the government in promoting the possible benefits of less harmful products like Rogue, the company is hopeful that consumers will take the initiative to do their own research on alternative products, seeking out information and products that are less harmful rather than relying on the opinion of the government to make their purchasing decisions.
As consumers continue to explore their options, NicoGen will do its part to help them learn about Rogue as a way to freely enjoy nicotine anytime, anywhere, without restriction. NicoGen remains hopeful that the FDA will find a common-sense approach to nicotine product innovation in which future market authorization is driven by meeting pre-described product standards as it relates to both harmful and potentially harmful constituents (HPHCs) and tobacco-specific nitrosamines (TSNAs). As the company demonstrated with Rogue, innovation is still possible within the tobacco industry, but its success and future may ultimately depend on the role the FDA plays—and the actions and voices of consumers.
This story first appeared in the May/June 2018 issue of Tobacco Business magazine. Members of the tobacco industry are eligible for a complimentary subscription to our magazine. Click here for details.
– Story by Antoine Reid, an editor and digital content director for Tobacco Business Magazine. You can follow him on Instagram @editor.reid.