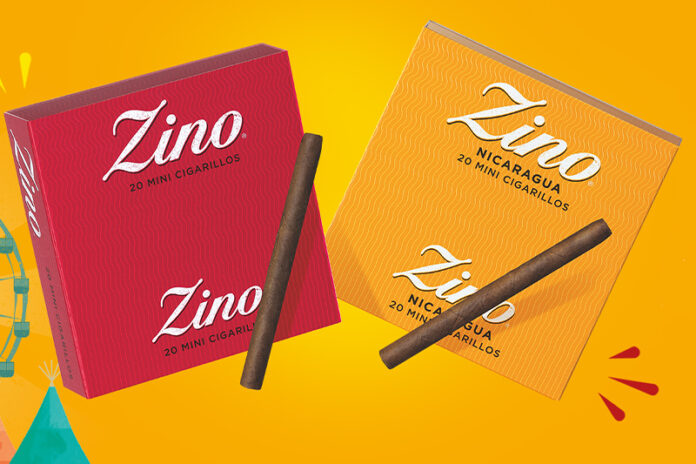 Davidoff is updating its Zino brand with the relaunch of the line's mini cigarillo offerings and the addition of a new gordo format to the existing cigar line.
After rebranding and relaunching the Zino line in 2021, Davidoff is now turning its attention to the Zino Mini Cigarillos. This new iteration of the Zino Mini Cigarillo product is relaunching in two different blends: Zino Mini Cigarillos Nicaragua and Zino Mini Cigarillos Red.
"Zino Davidoff was a dynamic man full of lust for life. We want our Zino Mini Cigarillos to reflect his desire and spirit to live in the moment – always striving for an A to Z of flavors and experiences. It fills me with pride to say that with the recent blend update, our new creations now capture and honor this spirit and sense of discovery adequately," states Edward Simon, CMO at Oettinger Davidoff AG.
To ensure the quality and consistency of these products, Davidoff recently moved production of its Zino Mini Cigarillos in-house to its Dominican Republic-based factories. These cigarillos are blended with 100-percent hand-picked tobaccos and have no added artificial flavors. These cigarillos are said to have a similar flavor profile as the Zino long-filler cigars have. The biggest difference between the two products is that the cigarillos can be enjoyed in a much shorter time frame and because of their convenient size and portability, can be enjoyed in more settings. The Zino Mini Cigarillos now come packaged in an updated shell and slide carton box that can fit in your pocket. The new box holds 20 cigarillos, offering cigar consumers a premium smoking experience in a more compact and travel-ready size.