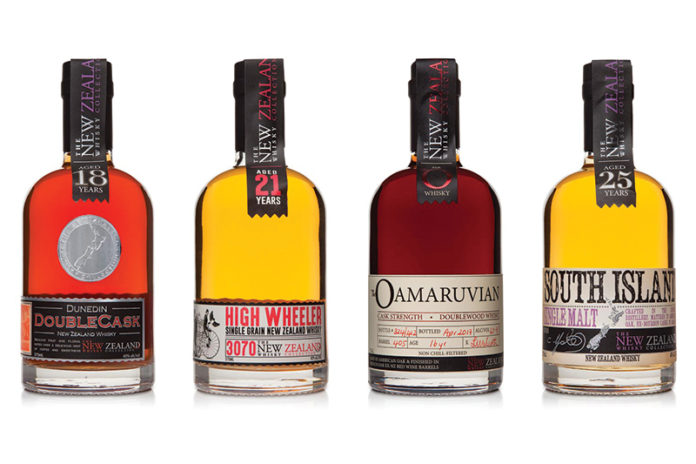 Beginning in August 2017, the award-winning New Zealand Whisky Collection will launch in the U.S. Imported through Anchor Distilling Company, the award-winning whisky collection is comprised of the oldest and rarest whiskies produced in the Southern Hemisphere.
"In Anchor's quest to build a portfolio of the world's most interesting whiskies, we are thrilled to bring the highly sought-after New Zealand Whisky Collection to the U.S.," says Dennis Carr, president of Anchor Distilling Company. "As is proven by the likes of Taiwan's award-winning Kavalan and Japan's Nikka Whisky Company, there is a world of brands that are changing what defines great single malt whiskies. This collection reveals how New Zealand's provenance impacts the production of single malts."
The New Zealand Whisky Collection features expressions produced between 1987 and 1994 at the Willowbank Distillery in Dunedin on the South Island of New Zealand. In 2010, New Zealand Whisky Collection founder Greg Ramsay discovered and purchased the last 443 barrels of cask strength whiskies at the distillery, which had been mothballed at the end of the 20th century; Ramsay saw the potential for the complex range of flavors among the quietly maturing barrels. Today, this extensive stock of old and rare whiskies is continuing to mature in a seaside bondstore in Oamaru, on the eastern coast of New Zealand.
The New Zealand Whiskey Collection is comprised of:
Dunedin DoubleCask 16 Year Old (40% ABV; $85 SRP, 375ml)
Silver Medal 2015 and Gold Medal 2014 – Wizards of Whisky Awards
Best Blend Au/NZ, World Whisky Awards 2013
Silver Medal, San Francisco Spirit Awards 2013
A blend of 70% single malt and 30% grain whisky (made from unmalted barley in the Willowbank Distillery). After aging in American Oak for 6 years, transferred to French Oak ex-New Zealand red wine casks for 12 Years, resulting in a stunning ruby color and distinctive layers of aromatic dried fruit and spices.