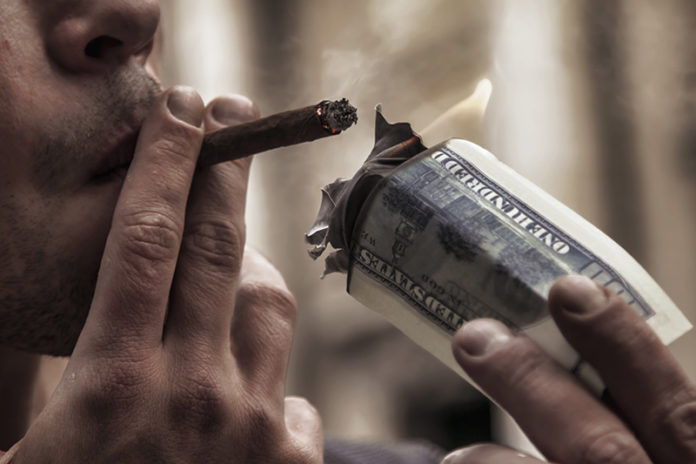 If Gov. Andrew Cuomo has his way, taxes will increase dramatically on cigars. The same bill also proposes a ban on flavored tobacco products, including cigars and pipe tobacco.
In the proposed budget for the 2021 fiscal year, the state has suggested an increase on cigar taxes from 28.5 percent to 75 percent. This would be done through changing the definition of "wholesale price" in the New York Tax Law. Currently, New York Tax Law imposes an excise tax on tobacco products at a rate of 75 percent of the wholesale price. The budget bill proposes a change in the definition of wholesale price to refer to the actual price for which tobacco products are sold to a New York registered distributor. This, in the eyes of Gov. Cuomo and his team, is a perceived loophole that currently allows tobacco distributors to establish a different wholesale price on tobacco products that did not not pass directly from the manufacturer to the distributor by demonstrating an "industry standard of markups relating to the purchase price." This language and change is being interpreted as a potential increase that will lead to higher cigar prices for retailers and consumers.
The New York Tobacconist Association (NYTA) puts this potential tax increase into perspective, providing the example that a cigar that currently costs $11.07 would be sold for $13.75 under the new tax rules if passed.
"This could potentially close many brick and mortar shops in the state or open us up to black market products," wrote the NYTA in a press release. "The New York Tobacconist Association is fighting to keep the tax at 28.5 percent for retailers throughout the state. Also in the new budget is a ban on all flavored cigars and pipe tobacco."
The NYTA estimates that the state could potentially lose up to half of its brick and mortar shops across New York state if the tax increase passes. Members of the NYTA are encouraged to voice their opposition to the proposed tax increase. This can be done by making a donation to the NYTA or by becoming a member. Also, Cigar Rights of America (CRA) has made form that enables anyone in New York to compose a message to members of the New York Legislature asking that the cigar tax increase language be removed from the Governor's budget proposal. That form can be accessed here.
In addition to the potential negative impact on cigar prices, the proposed budget also seeks to enact a variety of enhanced cigarette tax enforcement and licensing penalties against retail dealers that sell unstamped or unlawfully stamped cigarettes.