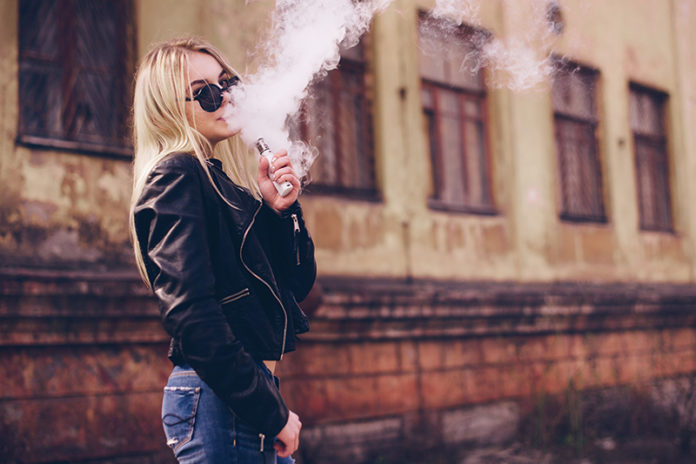 With a growing number of people becoming ill from vaping, New York Governor Andrew Cuomo has proposed new legislation that if passed would ban flavored e-cigarettes throughout the entire state of New York.
Recently, the U.S. Centers for Disease Control and Prevention (CDC) revealed that it was investigating nearly 450 different cases of illness across 33 different U.S. states and one U.S. territory [read more here]. Of those 450 cases, 41 of those are in the state of New York. While a specific cause has yet to be discovered, investigations have led health officials to determine that a Vitamin E additive, THC oil, nicotine use and an illicit black market could all be contributing factors to these illnesses [read more here].
Cuomo named the unknown makeup of many vaping substances as a reason for a more aggressive stance of e-cigarettes and vaping products. If passed, New York would become the second U.S. state to completely ban flavored e-cigarettes, with Michigan having passed similar legislation earlier in September 2019. Cuomo also revealed that New York state's Department of Health was issuing subpoenas to three e-cigarette companies–Honey Cut Labs, LLC, Floraplex Terpenes, and Mass Terpenes, LLC. Samples from each of these companies were obtained through the subpoenas and it was discovered that each had high levels of Vitamin E acetate in them, a chemical linked to other vaping-related illnesses.
Retailers in the state of New York that sell e-cigarettes will be required to disclose potential health risks associated with vaping. Cuomo is urging consumers not to vape or use e-cigarettes at all due to the lack of research available on the longterm consequences of vaping and e-cigarette use.