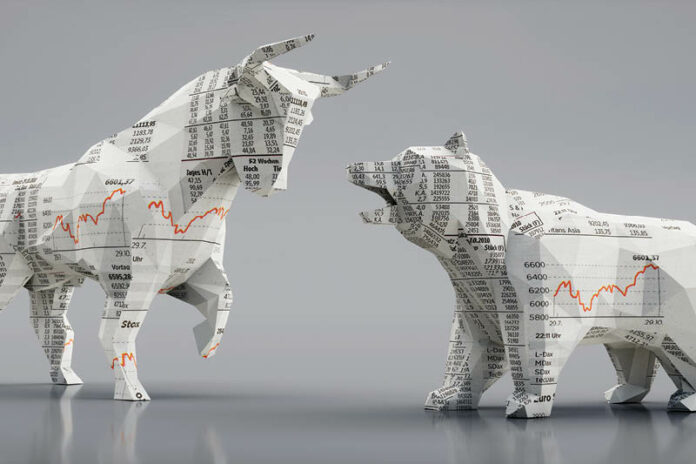 It's September, and that means we are nearly three-quarters of the way through the year. The economy has been a hot topic for many as inflation and fears of a recession have loomed over businesses and individuals for most of 2022. This summer, many tobacco companies released financial reports that have revealed mostly positive results. A commonality among these reports is how new categories and emerging markets such as heated tobacco, nicotine pouches and other smokeless products have led to mostly positive results during the first half of 2022. Here's a look at some of the tobacco industry's biggest companies and a look into the performance of businesses during the first half of the year.
Altria Group, Inc. (MO)
Altria's net revenues fell by 5.7 percent to $6.5 billion during the second quarter, leading the company to report net revenues of $12.4 billion for the first half of 2022, a 4.1 percent decrease. Altria's financial reporting for the quarter and first half of 2022 came as a result of the company selling its wine business, Ste. Michelle Wine Estates, in 2021, as well as lower-than-expected revenues from its oral tobacco products business.
Despite the decrease in net revenues, Altria's financial plans for the remainder of the year remain on track, the company stated in its latest financial report.
"We reaffirm our guidance to deliver 2022 full-year adjusted diluted EPS in a range of $4.79 to $4.93. This range represents an adjusted diluted EPS growth rate of 4 percent to 7 percent from a $4.61 base in 2021," the company shared in its report.
Altria stated that its tobacco businesses "performed well" during the first half of the year despite the challenging economic environment.
"The smokeable products segment delivered solid operating companies income growth behind the resilience of Marlboro, and our moist smokeless tobacco brands continued to drive profitability," said Billy Gifford, Altria's CEO, in a press release. "We also continued to make progress toward our vision through the investments we laid out in January, which included supporting the expansion of on!. We are encouraged by on!'s retail momentum and significant share growth since achieving unconstrained capacity last summer."
Altria reaffirmed its shared goal with the U.S. Food and Drug Administration (FDA) to help adult smokers transition from cigarettes, which it believes can be achieved through harm reduction.
"We believe this is a pivotal point in the U.S. tobacco industry," said Gifford. "The FDA has the opportunity to create a mature, regulated marketplace of smoke-free products that can successfully realize tobacco harm reduction and improve the lives of millions of adult smokers."
British American Tobacco (BTI)
British American Tobacco (BAT) saw strong growth and positive revenue results stemming from its long-term investments in building out its new category portfolio. These products are adding revenue and customers to BAT's business as the more traditional combustible tobacco products like cigarettes continue to see an industry-wide decline in sales volumes.
"I am very proud that our continued new categories growth momentum is driving faster transformation, with revenue growth of 45 percent in the first half of 2022 on top of 51 percent growth in FY2021," said Jack Bowles, chief executive of BAT. "We are delivering both strong operational performance and transforming the business."
BAT's revenue was up 3.7 percent during the first half of 2022, led mostly by new category growth. As a demonstration of how new categories are super-charging BAT's transformation and growth, non-combustible product consumers increased by 2.1 million from December 2021 through June 2022 to a total of 20.4 million. Non-combustibles now represent 14.6 percent of BAT's group revenue.
BAT's revenue generated by its vapor product, Vuse, was also up during the first half of 2022, by 48 percent. Its heated tobacco product, glo, also saw an increase in revenue, up 44 percent during the first half of the year. Velo, the company's nicotine pouch product, had revenues up by 37 percent.
BAT's combustibles business was bolstered by what it referred to as robust pricing. Overall, BAT's combustible revenue was up by 0.6 percent.
Philip Morris International (PM)
Philip Morris International (PMI) reported a strong performance during the second quarter that exceeded its initial expectations. According to CEO Jacek Olczak, his company's strong first half of 2022 was due to IQOS momentum, including an increase in IQOS users and heated tobacco unit in-market sales volume. Favorable cigarette category trends were also attributed to the company's recent positive financial report.
During the second quarter of 2022, net revenues from smoke-free products accounted for 29.9 percent of PMI's total net revenues. Smoke-free products made up 30.5 percent of the company's total net revenues during the first half of 2022. The market share for heated tobacco units in IQOS markets was up by 1.2 percentage points to a total of 7.5 percent. By the end of the second quarter, PMI estimated there were approximately 19 million IQOS users, up by 3.2 million or by 20.5 percent compared to the end of June 2021.