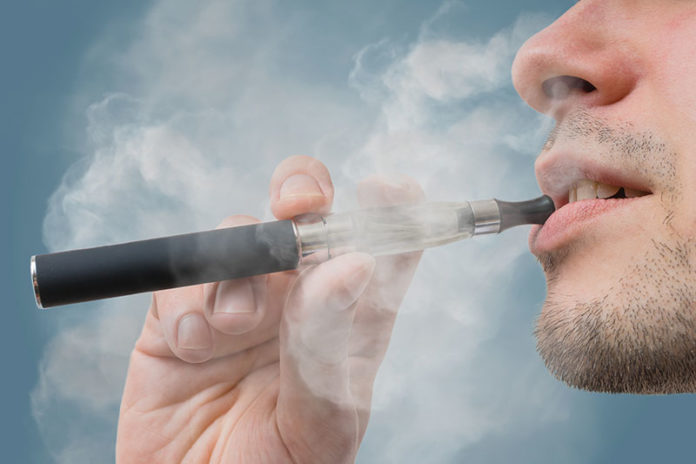 NATO has submitted comments in response to the U.S. Food and Drug Administration's (FDA) draft guidance titled "Modifications to Compliance Policy for Certain Deemed Tobacco Products." The guidance proposes two significant changes that would impact retailers that sell tobacco. First, the FDA proposes changes to the agency's current compliance policy regarding electronic nicotine-delivery systems (ENDS), which include electronic cigarettes and nicotine vapor products. Specifically, the FDA may utilize its enforcement authority to not allow the sale of flavored ENDS products other than tobacco-flavored, mint-flavored or menthol-flavored electronic nicotine products in stores that minors are able to enter. This means that the FDA would focus its enforcement actions on convenience stores, service stations, grocery stores and drug stores with a potential outcome of various flavored e-cigarettes and flavored vapor products being removed from store shelves.
Second, the FDA is proposing that all flavored cigars except tobacco-flavored cigars that came on the market between Feb. 15, 2007, and Aug. 8, 2016, be removed from the marketplace unless and until the manufacturer receives a market authorization order from the FDA approving the sale of the flavored cigar.
NATO made a number of critical points in the comments filed with the FDA. Briefly, NATO's comments included the following points:
The guidance does not define a "flavored electronic nicotine-delivery system" or a "flavored cigar." The lack of a definition of these terms for electronic nicotine-delivery systems and cigars results in the guidance being vague.
In order to demonstrate to the FDA that enforcement action to remove various flavored ENDS products from stores that allow minors to enter is not necessary, NATO has listed a series of 10 measures that retailers can and do take to prevent underage youth and even legal-age adults from having direct access to ENDS products. Utilizing these measures means that non-age-restricted stores can be some of the most restrictive in terms of access to ENDS products since even adults cannot access non-self-service displays without the assistance of an employee.
The Tobacco Control Act prohibits the FDA from adopting a regulation that restricts the sale of, or access to, a particular kind of tobacco product in specific kinds of retail stores. In other words, the law that Congress passed authorizing the FDA to regulate tobacco products would not allow the agency to prohibit the sale of a particular kind of tobacco product in only certain kinds of stores.
The premise relied on by the FDA to propose the removal of numerous flavored cigar products from the market is based on speculation and not on fact or science, which are supposed to be the foundation of any new FDA regulation.
The FDA would need to propose a product standard regulation, not a guidance document, to remove flavors in cigars.
A significant majority of underage youth continue to rely on social sources to obtain tobacco products. These social sources include adult-age friends, siblings, relatives, parents and even strangers. With as many as 85 percent of underage youth relying on social sources to obtain tobacco products, the proposed FDA enforcement actions will not have an impact on how a substantial majority of underage individuals obtain ENDS products or flavored cigars.
NATO proposed that the FDA should withdraw the guidance for all of the reasons outlined in the association's comments.
It is important to understand that a guidance is used by a federal agency to interpret an existing law or regulation and does not itself have the force and effect of law.