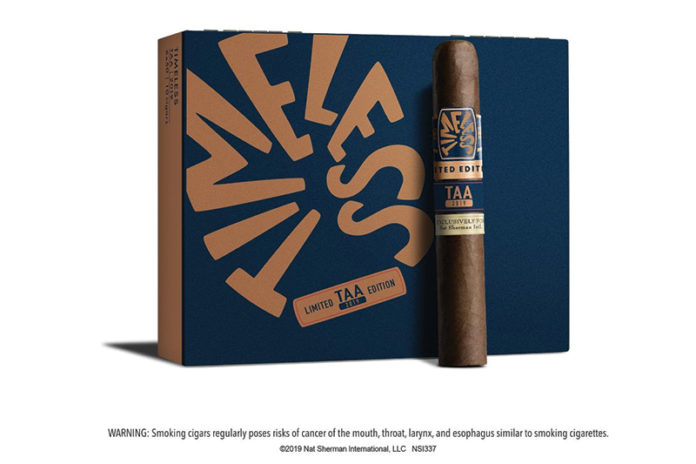 Nat Sherman has a special release for this year's Tobacconists' Association of America (TAA) convention that will be held at Casa de Campo in the Dominican Republic, March 17-21, 2019–the Nat Sherman Timeless Limited Edition TAA Exclusive.
This exclusive limited edition cigar is described as a full-bodied Dominican Puro that will be presented in a Toro size measuring 6 x 49. The Nat Sherman Timeless Edition Limited Edition TAA Exclusive will come in 10-count boxes with a total of 1,500 boxes being produced. Each box will retail for $145 and the boxes and bands will have the new branding introduced by Nat Sherman in 2018 [read more here]. This is Nat Sherman's second exclusive TAA release with 2015's Panamericana being the first.
"We are offering this incredibly special cigar to an equally special group of retailers," said Michael Herklots, Nat Sherman International's Vice President of retail and brand management. "This project has been in the works for just over a year, and the cigars are enjoying their final stages of cold aging, preserving the tobacco's rich characteristics while allowing proper marriage of essential oils, and balancing of humidity."
The Nat Sherman Timeless Limited Edition TAA Exclusive is expected to begin shipping in late spring 2019.
For all the latest news from Nat Sherman, visit natshermanintl.com.