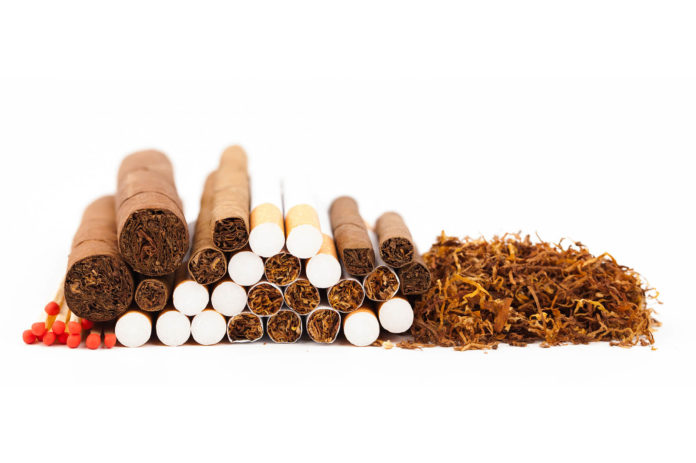 The past two years have been challenging and a major test for discount tobacco outlets and smoke shops. These retailers cater to a more diverse customer base while carrying a plethora of products, from traditional combustible tobacco items like cigarettes and roll-your-own tobacco to newer categories of products that appeal to a different demographic, such as vapes, oral nicotine pouches and CBD products. The COVID-19 pandemic put many of these retailers in an interesting position. As the world shut down, their customers looked to them for more products, better service and some reprieve in the wake of growing uncertainty. These tobacco retailers saw business increase, but obstacles like flavor bans, higher taxes and increasing regulations threatened those higher profits and the boom in business.
There are several other issues concerning those retailers working in the discount tobacco and smoke shop outlets, with staffing being among the most pressing. With a dire need for employees during the pandemic, these retailers are still grappling with how to attract new employees and balancing higher wages and benefits with each store's high operating cost. These unique businesses are also working on maintaining their positions as destination retailers for those customers who are in search of in-demand and new tobacco products.
"This requires a multifaceted approach that asks a lot of our employees," says Tom Allen, west region director for Smoker Friendly International. "We need them to be courteous while staying up to date on a plethora of products and technologies that continue to change. We ask them to be stewards of our company's reputation when enforcing age verification and handling customer complaints. We also ask them to do all of this during unprecedented times in our country and the world."
As the industry continues to recover from the pandemic, discount tobacco outlets and smoke shops are turning their attention toward growth and opportunity. What did they learn from the past two years? How has the pandemic changed their customers' preferences? And what do they view as the next big thing?
We spoke to a panel of retailers who are working in these tobacco outlets and posed those questions to them. Taking part in this panel were Terry Gallagher Jr., CEO of Smoker Friendly International; Jeremy Weiner, category director of cigars and premium products at Smoker Friendly International; Tim Greene, category director at Smoker Friendly International; Tom Allen, west region director for Smoker Friendly International; Doug Nolan, owner of Smoker's Choice; and Bryan Reesor, general manager of Bo's International. See what these retailers have to say about the changes impacting their stores and the opportunities others like them have to look forward to.
Tobacco Business: How important is it to have a diversified selection of products from different categories within your store?
Jeremy Weiner: I feel it is very important to carry a very diversified selection of products in all categories because that is what differentiates us from the convenience industry and our tobacco store competitors. Our goal is to satisfy the needs of all adult consumers with a large footprint of tobacco and nicotine alternative products, along with plenty of tobacco-related accessories.
Doug Nolan: Customers like to make their own educated decisions. Having a breadth of product allows for a larger customer base.
Tim Greene: There are many more product options for customers than in the past. It's imperative that we provide customers with options that will meet their needs. Many times, consumers are looking for new products, new formats and something different. With diversity, we can successfully meet customer needs.
Bryan Reesor: We are mostly in rural towns since we are based in central Kentucky. A lot of these towns might not have a lot of options to get those products that they want. Being a discount tobacco retailer, we really want to have that selection for the customers to come in, browse and see what we have. We can offer a great price for many different types of products that a lot of gas stations and convenience stores can't offer because they don't have the space to carry many brands. That gives us a great opportunity to really showcase what's out there in the market. Hopefully we can get those customers, take care of them at the cash register and hopefully earn their business for years to come.
As a retailer, how do you decide on what new products to bring into your store?
Nolan: Trends and gut feelings. Products and brands have to be built. Customers want to be directed and helped with choices, so it comes down to the best message that resonates with each customer.
Reesor: We always stick to our staples. We follow government guidance and regulations, but a lot of it is word of mouth that helps us decide what to carry. Our customers are a really good example of something that we follow. They'll let us know what they want. We've actually brought in brands in the past based off of customers asking for it. If you're getting that demand for a product, why not try it? Sometimes those work, sometimes they might not. We have really good relationships with our vendors to where we try to get products guaranteed, meaning if they don't sell, the vendor will take them back. We also have really good relationships with some other discount tobacco retailers, and we share knowledge between each other, which is super helpful. It's great to have those relationships.
Greene: As the tobacco industry has evolved, so has the demand of our consumers. We look for opportunities to provide customers with new and innovative products by partnering with trusted manufacturers and suppliers to bring those offerings to market. The decision to bring a product to market is predicated on need. Is there customer demand or does it fill a gap in our product offerings? Does the product have support from the manufacturer and/or supplier so we can best educate consumers and provide them with a quality product at a fair price?
Weiner: When choosing a new brand of premium cigars to bring into our Smoker Friendly humidors, it should have name recognition, product advertisements and good social media presence, along with manufacturer representatives visiting our locations to help promote the brand. We have found that without manufacturer representative support, new brands will not sell very well in our locations. Our employees try to service every cigar consumer, but due to the volume and the variety of products in our stores it is hard for our employees to spend the time needed to discuss and promote the new brands. For those reasons, our locations do better selling major manufacturer brands, with a good variety of top-selling boutique brands.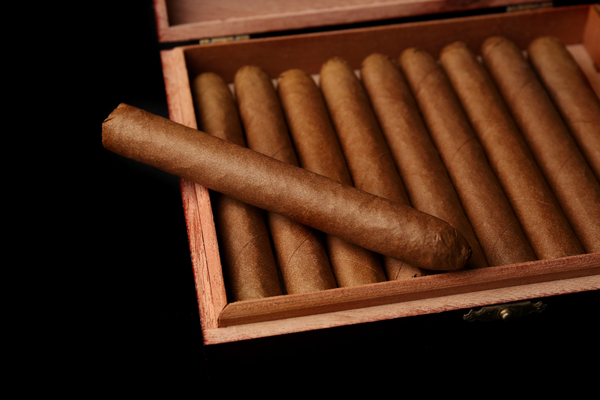 What's your store's best-performing product category right now?
Nolan: We have many that trend with the rest of them; however, we have been very strong with roll-your-own since the beginning. Because taxes are so high on cigarettes, the average pack of cigarettes costs $9 to $14 per pack. We show customers how to make a pack for less than $2 with roll-your-own tobacco.
Weiner: The cigar category is performing at a high level of growth for our company currently, achieving about 15 percent growth annually. Since the pandemic, it has been difficult to keep many of the popular items in stock, so we have had to adjust our ordering parameters, ordering larger amounts to keep them on backorder and ordering other similar style brands to fulfill the customer demand.
Reesor: Cigarettes are No. 1, and roll-your-own is still a really high percentage of our sales. We have an older generation that comes in, and they're really looking for that product. We offer a large selection of tubes and of loose tobacco that customers can purchase and roll their own cigarettes. We're really growing the disposable vape category in our stores too. It's something that's taken a little bit to catch on. People are starting to see that we can offer a great price and that we're super competitive.