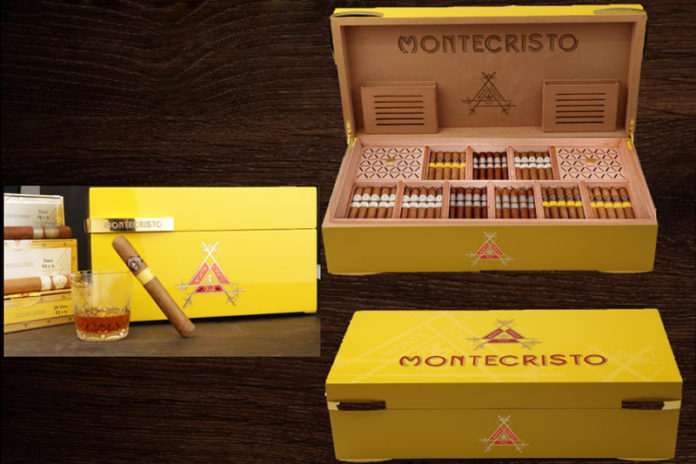 Coinciding with this year's annual Tobacconists Association of America (TAA) meeting and convention, Monetristo maker Altadis U.S.A. is unveiling a must-have limited edition humidor packed with highly sought after cigars.
The numbered Montecristo Collector Series humidor comes with 135 highly rated and sought-after Montecrstio cigars, including the bestselling Montecristo Classic Series, Montecristo White Series, and Montecristo Platinum Series. Each series will be offered in a variety of sizes including Rothchilde (5 x 52), Toro (6 x 54), and the No. 2 (6 1/8 x 52). Each cigar has a customized cedar compartment within the humidor and will be shipped in a separate custom branded container that's humidity controlled and organized by size.
Each humidor features a magnetic flip cover with the Montecristo logo laser engraved on its inner lid, a removable top tray with wooden inlaid to fit cigars of different sizes, and a gold plated lock and hinges. Altadis U.S.A. is only releasing 100 individually numbered humidors. Each humidor retails for $5,000, which includes both the humidor and the cigars.