So he began by hosting cigar herfs, first to his base of contacts and then slowly tapping into the larger Toronto market. Like with any startup, though, there were bumps in the road.
"There were so many moments of pure scramble," Raty says with a laugh. "Like when we got our first batch of packaging. We're wondering why the lids are going U-shaped. I'm from Finnish descent, so my parents had a sauna. We're putting the boxes in the sauna under a bunch of encyclopedias and cranking up the humidity trying to flatten the f***ers out. So we had to learn about wood kilning and the maintenance behind tropical woods in Canada—the coldest, driest place in the world."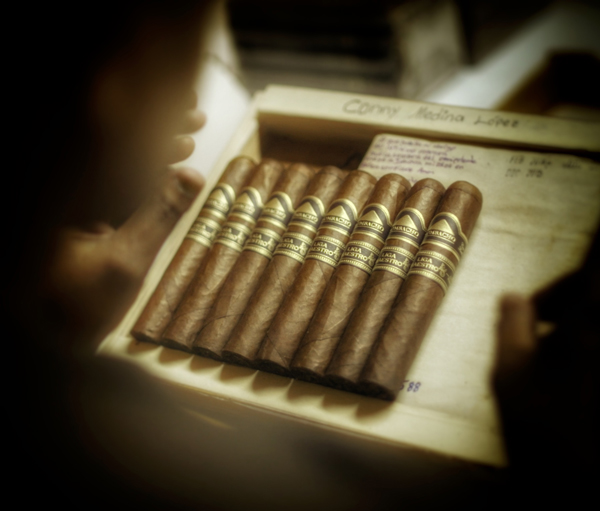 Trial by firing withstanding, they started to gain some traction in Toronto with a marketing plan that targeted strategic partners to enhance the brand identity of the cigars. They began collaborating and co-branding with Moet Hennessy, Ferrari, Lamborghini and other luxury brands at events. They partnered with the Toronto Maple Leafs, the Toronto Raptors and the Toronto Blue Jays. They rented out an art deco airplane hangar for their blowout launch party in 2008, with a 20-piece swing band and enough residual hype to last for years.
"We understood consumer behavior, so we weren't just shooting blind," explains Raty. "And we had the brewery as a template for how to craft the order of operations for a successful business. We're still small. I'm still selling these cigars by myself, but we're seeing steady growth." Growth that now finds Mombacho in eight countries and about 300 stores worldwide. They've also established a factory in Granada, Casa Favilli, a refurbished colonial home and a historical heritage site with the idea to expand the Mombacho experience through the culture where the tobacco is cultivated.
"Our vision is to create the world's most memorable cigar," he says. "We expect our brand to transcend the industry. It's not just a cigar; it's a luxury good, a premium good. When people want to buy a special gift, whether they are a cigar smoker or not, well, they might consider a bottle of cognac, but they might consider a box of Mombachos as well."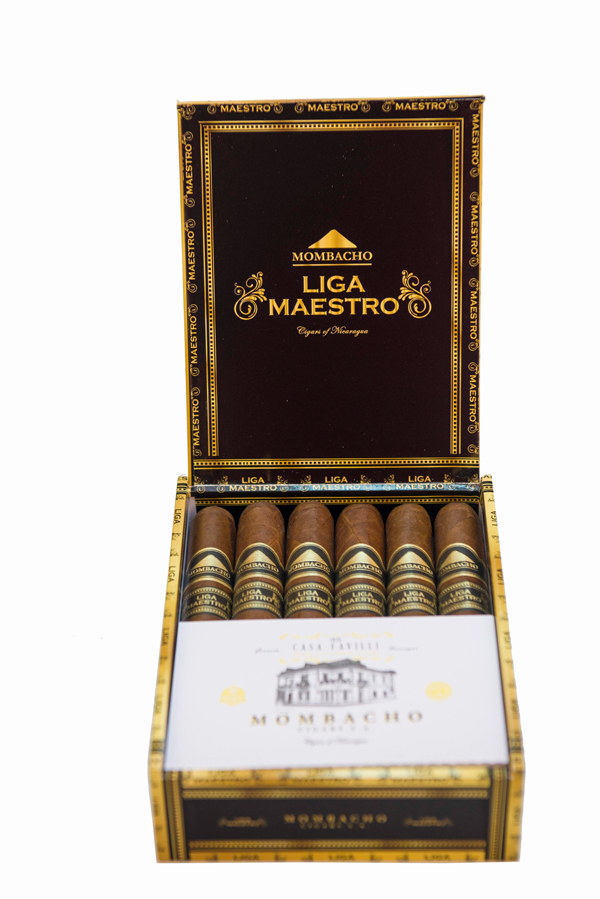 The Mombacho Moment
Raty isn't so blindly altruistic that he doesn't recognize, in the end, Mombacho Cigars is a business, and they've worked hard to build that luxury brand. But he's also quick to point out Mombacho Cigars has a purpose beyond the bottom line. And it goes back to his initial visit with Heaps and a climb up a dormant volcano.
"The people impacted us so greatly, and they changed our lives because of how generous they were," he says. "As a company, the tobacco is great in Nicaragua. But you know, the more cigars we sell, the more jobs we can create. The more people that visit Casa Favilli, the more that helps the Nicaraguan economy. So that drives my personal passion.
"For me, cigars are a way to slow down time. The ultimate therapy. To be cherished. And I think that reflects in our business practice as well. We try and think about everything we're doing and why we're doing it."
The Italian poet Cesare Pavese said, "We do not remember days, we remember moments," and Mombacho Cigars wants to share at least one of those moments with you.
This story first appeared in the September/October 2016 issue of Tobacconist magazine.
– Contributed by Greg Girard