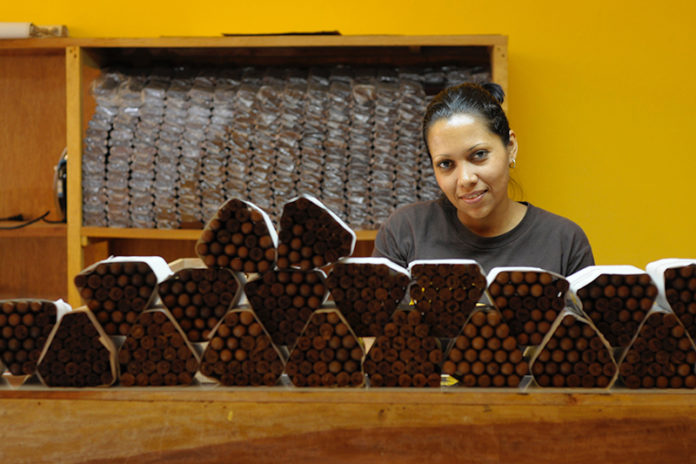 It seems rather appropriate that an idea was born atop Mombacho volcano. Indeed, Mombacho, whose name means "mother of our land," gave birth some 20,000 years ago to Lake Nicaragua's more than 300 islets that dot the landscape below its peak. The lake, in turn, gave birth to Granada, Nicaragua's oldest colonial city, which rests in historic splendor along its northwestern shores. Yes, rather appropriate, then, that Markus Raty and Cameron Heaps, two Canadian buddies on a backpacking trip in 2006, found themselves 4,400 feet above a culture and people that had captivated them, agreeing on their own creation. It was the first Mombacho moment.
The birth of Mombacho Cigars is not one steeped in generational history. Raty readily admits he and Heaps don't have the cigar pedigree—"it's not in our bloodlines"—that we've become accustomed to in this industry. Neither had much cigar exposure growing up, nor could they rely on past generations immersed in tobacco. Instead, it was a chance meeting with a family who lived across from their Spanish-speaking school that led them into the world of premium cigars. The family made cigars in their large colonial home, living in the back of the house and rolling and selling in the front.
"We ended up spending the better part of a week with this family, and they regaled us with their Nicaraguan history," says Raty. "The patriarch of the family spoke pretty good English, and he had been in the cigar business for a couple of generations. So over the course of those moments, these cigars were basically the vehicles for bringing a couple of Canadian friends and this beautiful Nicaraguan family together."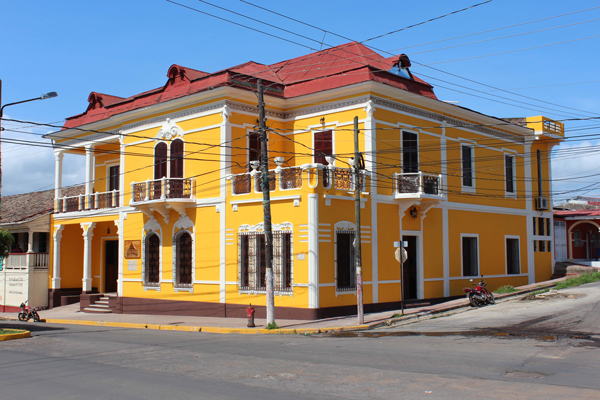 Recognizing how profound those moments were for them, Raty and Heaps climbed Mombacho volcano as a way to cap off their stay but also to reflect on their experiences. By the time they descended, they were determined to bring those feelings back with them to Toronto, and they knew just how to do it.
Nicaragua North
It started with Raty and Heaps sharing the bundles of cigars they had brought back with them with friends. The smell and the taste instantly brought back those memories. "We just wanted to bring back a piece of Nicaragua to share with our buddies," explains Raty.
"It wasn't structured. It was just, 'Let's bring the boys over and tell them about the trip.' It's one of the historical trappings of cigars, right? Bringing people together."
But for two guys who have an innate entrepreneurial spirit (Heaps in the brewing business as owner of Steam Whistle Brewing, now one of the largest microbreweries in Canada, and Raty from his late father), it wasn't much of a leap when they started thinking they could create more of those cigar moments.
"That's just the way we're wired, especially Cam," says Raty. "We were roommates at the time and we were sitting in our hot tub, enjoying the last of our cigars, and we just started brainstorming. 'OK, what do we do next? What's the vision here?'"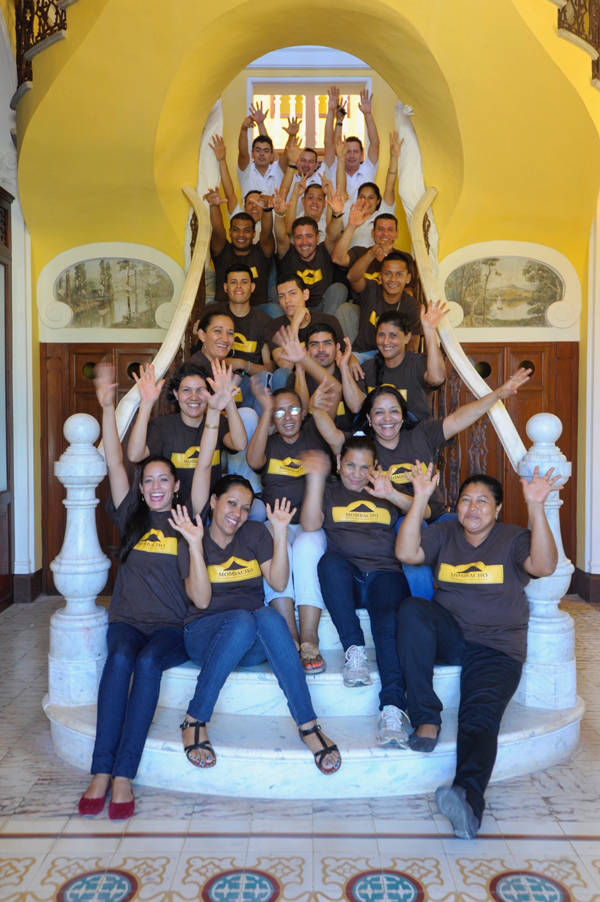 To fulfill the vision, though, they would have to invest not only money but time. Heaps provided the majority of the financial backing, and Raty, who was between jobs at the time, took on the challenge of learning an industry. "I spent half of a year reading everything I could about the industry. Every element of it, and I still didn't know much. I didn't pretend to become a cigar guy. I did start smoking a lot to try and understand, but I knew my limitations."
The challenges, as can be imagined, for novices of the premium cigar industry to start a cigar company were extensive. Not only would they have to understand tobacco and establish a manufacturer for the cigars in a foreign country, but they would also need to navigate the health laws within Canada, which are more onerous than those in the United States. Even so, Raty had a plan even if the humidor took up half of his bedroom and his base of operations was the trunk of his car.
"Toronto is an extremely dynamic city—cosmopolitan," explains Raty. "You can find pretty much anything you want there, including good cigar shops. But there's not much of a cigar culture because you can't smoke in shops. But I was always being invited to all kinds of wine tastings and scotch tastings, and we thought, we could do that. We could become enough of a cigar expert and start providing that knowledge."