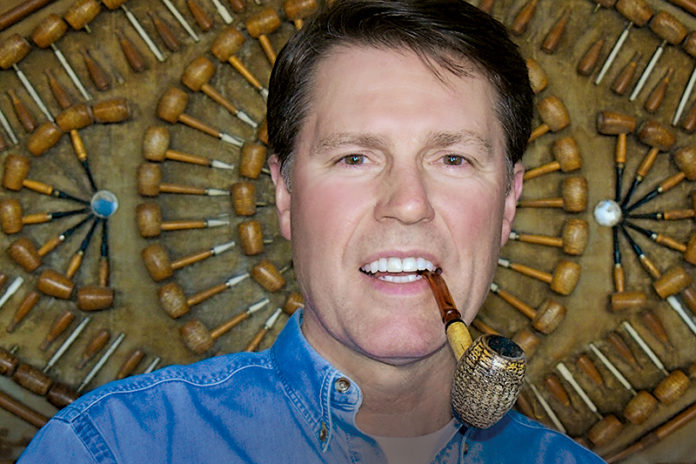 Missouri Meerschaum Co. has been in business for 148 years doing one thing: making corncob pipes. The company was the first—and is one of the last remaining—to commercially make corncob pipes in the United States. As anyone working within the pipe category can attest, selling pipes can sometimes be a challenge. From the outside, there may be a belief that pipes are a part of a past generation, but for a company like Missouri Meerschaum, which makes pipes and interacts with those who enjoy them and the hobby on a daily basis, that couldn't be further from the truth.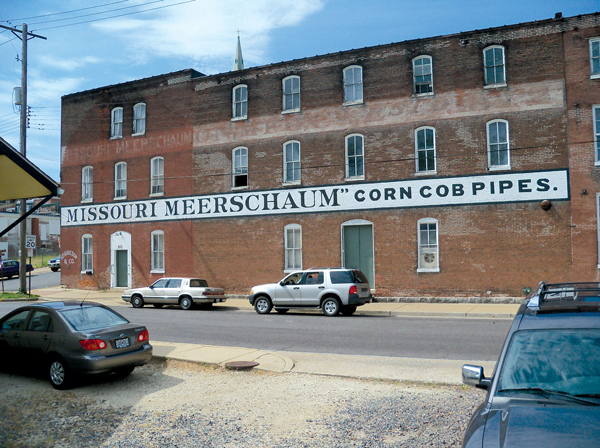 Years ago, Phil Morgan came across a help-wanted ad in the newspaper seeking a general manager for a corncob pipe company. Though he was retired, the new opportunity piqued his interest so much that he submitted his resume. Morgan has been the general manager at Missouri Meerschaum for nine years and still enjoys his job and being part of the pipe community.
"In the corncob pipe business, it's like any business," says Morgan. "You have all the headaches that you have in any business but … it's corncob pipes! There's definitely a fun aspect to it, too."
CREATING A DEMAND AND A FOLLOWING
Having worked in the pipe industry for nearly a decade at a pipe company that's been in business as long as Missouri Meerschaum has, Morgan has learned a few things about the industry. The biggest lesson, he reports, is that it's now crucial to not only market to other businesses, but directly to consumers as well.
"It's a very customer-orientated business, and you've got to have a relationship with your customer," Morgan explains. "It's not like you're just selling nuts and bolts and as long as they work people don't care about them. People in the pipe community care about their hobby. They care about the pipe makers and the pipes they make, and they care about their pipe tobacco."
Another area where there has been a lot of positive change is with the pipe community embracing social media. Morgan says that over the years he's seen the undeniable impact YouTube, Facebook, Instagram and Reddit have had on bringing those in the pipe community together and getting them excited about the hobby. With the pipe business being so customer oriented, Morgan says other pipe makers and manufacturers are missing out if they aren't involved in some form of social media.
MORE CHOICES, MORE SALES
For many pipe manufacturers, retailers play an integral part in promoting and selling pipes and pipe tobacco in their stores. The relationship retailers have with consumers is a valuable one, especially in helping those new to pipes get into the hobby. When asked how retailers can best serve those customers who aren't familiar with pipes and pipe smoking, Morgan brought everything back to the fundamentals of the hobby: the pipes.
"In my opinion, whenever someone comes in and they're a new pipe smoker, what retailers should be doing is helping them pick out a great-smoking pipe that doesn't cost a lot of money. This pipe is just for them to get into the hobby to see if they like it. That's where our corncob pipes are a big hit," Morgan explains. "Sell them a corncob pipe, which is a great-smoking pipe, and teach them how to smoke the pipe. Don't just sell them the pipe and the tobacco—teach them how to smoke it, how to pack it, how to light it and how to clean it, and also let them know that if they're truly going to try pipe smoking they will need to have more than one pipe."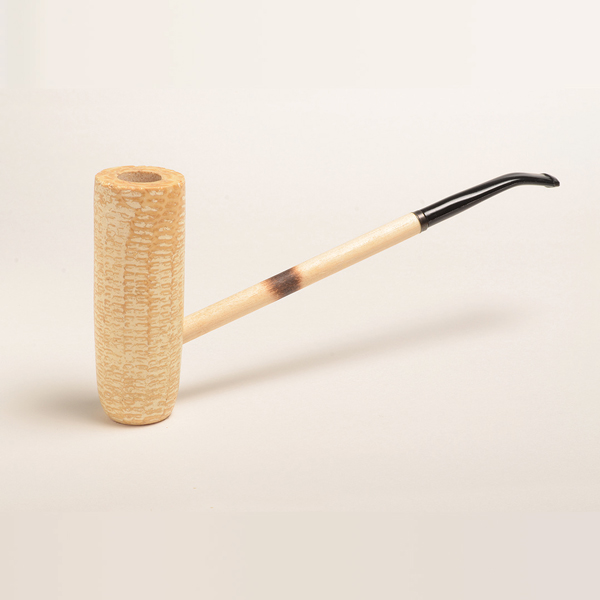 In speaking with pipe consumers at trade and pipe shows, Morgan has found that many retailers aren't carrying enough different styles of corncob pipes. Many tobacco retailers take on only one or two styles, which isn't enough of a selection for consumers, in Morgan's opinion. Corncob pipes, like the ones made by Missouri Meerschaum, sell for as low as $7.
When consumers see the quality and price point of these corncob pipes, they're more inclined to buy more than one. Morgan says to be successful and serve the needs of pipe customers, retailers should be carrying four or five different styles of corncob pipes. Missouri Meerschaum can even help retailers figure out which styles of its pipes will be the most likely to sell most and quickest using sales data gathered from its wholesale and direct-to-consumer sales.
– Story by Antoine Reid
This story first appeared in the September/October 2017 issue of Tobacco Business magazine. Members of the tobacco industry are eligible for a complimentary subscription to our magazine. Click here for details.