For cigar enthusiasts, there is likely no better place to celebrate their passion and enjoy time spent with fellow cigar lovers than Smoker Friendly's annual Rocky Mountain Cigar Festival. On Aug. 24, a few thousand such brothers and sisters of the leaf gathered at the Omni Interlocken Resort in Broomfield, Colorado. They enjoyed an afternoon filled with cigar smoking and sampling a plethora of craft beers, wines and fine spirits—all while talking to their favorite cigar industry representatives and listening to live music throughout the beautiful late summer Colorado day. In all, there were approximately 130 vendors at the Rocky Mountain Cigar Festival, half of which were premium cigar companies.
From humble beginnings in 2009, the Rocky Mountain Cigar Festival has grown to become one of the largest cigar events for consumers. Rather than being a regional event, the Rocky Mountain Cigar Festival draws consumers from around the United States and beyond to Broomfield to attend. While each attendee who bought a ticket to the event received a goodie bag filled with cigars and accessories, the Rocky Mountain Cigar Festival is also a selling event where attendees can buy their favorite cigars at special show prices or purchase event exclusive cigars.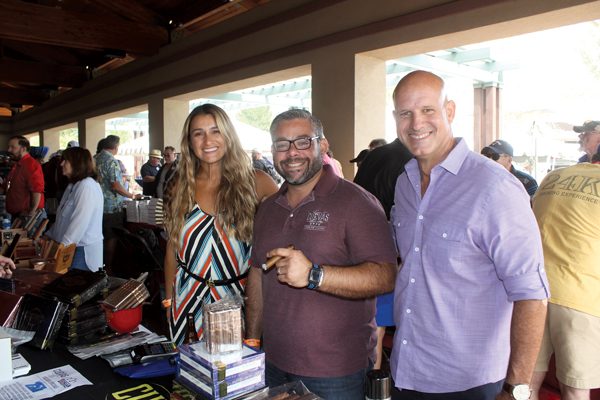 The Rocky Mountain Cigar Festival also attracts some of the cigar industry's biggest stars to man their companies' booths and meet some of their biggest customers and fans. Among the long list of cigar manufacturers who attended the Rocky Mountain Cigar Festival's tenth edition were Nicholas Melillo of Foundation Cigar Co.; Dunbarton Tobacco & Trust's Steve Saka; Rocky, Nimish and Nish Patel from Rocky Patel Premium Cigars; Mombacho Cigars' Claudio Sgroi; Willy Herrera from Drew Estate; General Cigar Co.'s Rick Rodriguez; Liana Fuente from Arturo Fuente; J.C. Newman Cigar Co.'s Bobby Newman; Room 101's Matt Booth; and Robert Caldwell from Caldwell Cigar Co.
Drew Estate and Rocky Patel Premium Cigars kicked off the Rocky Mountain Cigar Festival with a Mega-Herf on Friday, Aug. 23 from 7 p.m. to 10 p.m. poolside, at the Interlocken Resort, at which attendees could purchase their favorite cigars from the two companies. Many of the other cigar companies held events at nearby tobacco shops.
The festival itself ran from noon to 6 p.m on Saturday, Aug. 24. There were four tiers of tickets that granted attendees varying levels of access. General admission included festival attendance, 30 cigars in an event bag, a cutter and lighter, as well as drink and lunch tickets. VIP tickets included 15 more cigars and access to the VIP lounge, a covered tent where attendees could pay for drinks. VIPs could also get into the festival at 11 a.m., giving them almost unfettered access to the event an hour before its official start and allowing them to be the first to peruse the festival specials. Executive VIP tickets included an open bar at the VIP lounge and early access to the event. Executive VIPs also received higher end cutters and lighters and 15 rare and exclusive cigars in addition to the 45 cigars that VIPs received. For those who perhaps weren't interested in cigars, the Rocky Mountain Cigar Festival also offered a Social ticket, giving attendees access to the festival plus food and drink tickets.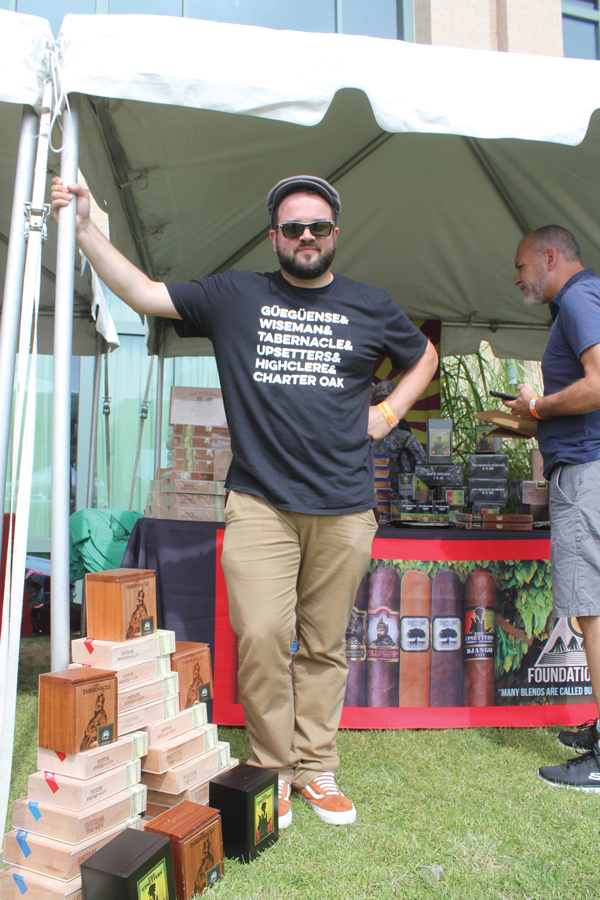 Despite the higher prices, VIP and executive VIP tickets sold out almost immediately, and the rest of the ticket allotment sold out weeks in advance of the festival, thus displaying the value that consumers place on the Rocky Mountain Cigar Festival.
The Rocky Mountain Cigar Festival also included an educational element with three one-hour seminars taking place throughout the day. Ventura Cigar Co.'s Michael Giannini conducted a roll-your-own cigar session. Davidoff's Klaas Kelner hosted a Davidoff "Taste the Elements" tasting seminar. Tom Lazuka of Asylum Cigars also hosted a tasting seminar. Participation at each of the seminars required an additional cost of $65 per seminar.
Sponsored by La Flor Dominicana, the Rocky Mountain Cigar Festival after party began immediately after the festival closed and officially went on until 10 p.m., although unofficial festivities lasted well into the night and thus ensured that visitors to the Rocky Mountain Cigar Festival maximized their time spent at the event. The Rocky Mountain Cigar Festival brings consumers and manufacturers closer together and strengthens the entire industry. Organizations that wish to put on a consumer cigar event could learn a lot from Smoker Friendly's Rocky Mountain Cigar Festival.
The 2020 Rocky Mountain Cigar Festival will take place on Aug. 29.
This story first appeared in the November / December 2019 issue of Tobacco Business magazine. Members of the tobacco industry are eligible for a complimentary subscription to our magazine. Click here for details.
– Story by Stephen A. Ross, editor-in-chief of Tobacco Business Magazine.