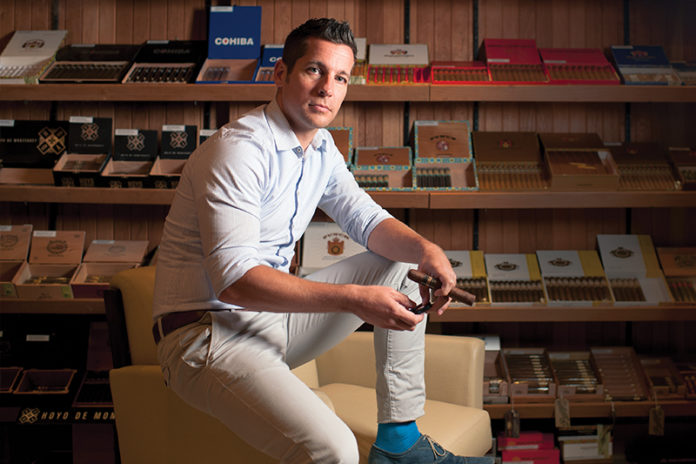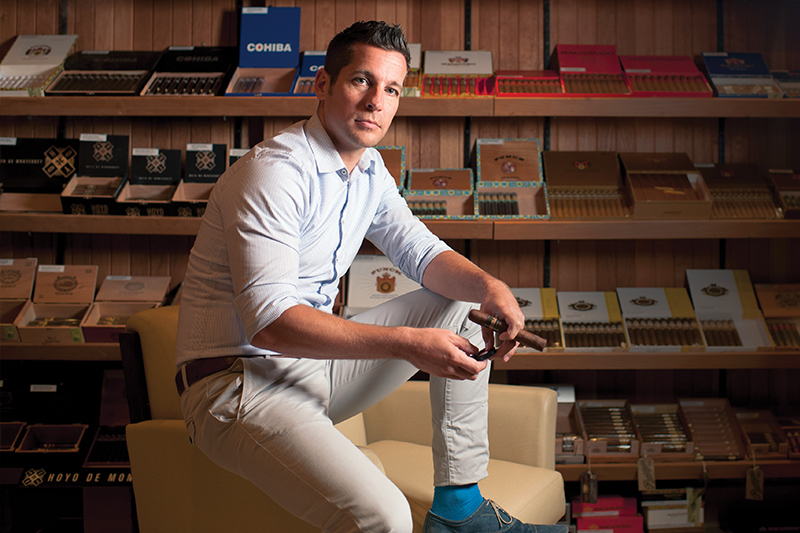 In the premium cigar business, where icons, legends and venerable family names abound, it can be hard for a relative newcomer to stand out. However, that hasn't been the case for Regis Broersma, the cigar industry dynamo who took the helm of General Cigar in 2015. Unlike many of his cigar industry peers, the 40-year-old didn't grow up in the business, nor did he come into it out of a love for cigars. In fact, he was not a cigar smoker at all when he joined Scandinavian Tobacco Group (STG), General Cigar's parent company, straight out of university in 2002—although he had fond memories of visits with a cigar-smoking grandfather in Holland.
"I did have a positive attitude towards cigar smoking, as I remember vividly that when I was a small boy visiting my grandpa he would always come home and light up a 'tuitknak' cigar," recalls Broersma. "He would wander off and enjoy the moment, overlooking the river from the window. He did not seem to hear my grandma chatting endlessly in the background. He always seemed to be satisfied and enjoying the moment when he had the cigar—although he was actually smoking what is now our competition."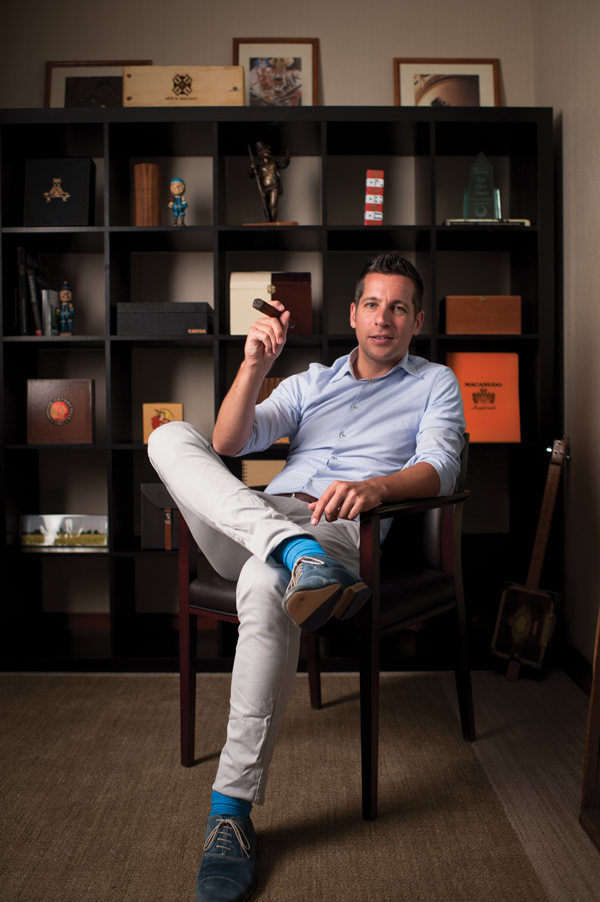 Early in his career at STG, Broersma enjoyed both the people he worked with and the opportunity to learn about branding and taste preferences as he moved through 12 positions in six different countries. However, it wasn't until he was charged with managing the company's Hand Made Cigars (HMC) brand in the U.K. and then later in Germany that he became truly passionate about smoking cigars. "My interest in tobacco and handmade cigars was sparked then, and when I visited our factory in [the] Dominican Republic, that is where I was sold," he says. "I became a Hand Made Cigar man."
Managing HMC helped prepare Broersma for his role as president of U.S.-based General Cigar—the premium cigar division STG has owned since it merged with Swedish Match in 2010—where he was charged with re-energizing the company's brand family—including stalwarts like Macanudo, Cohiba, Dunhill, CAO and Toraño. Coming into the post, Broersma wasted no time, embarking on a whirlwind tour of premium cigar shops across America, as well as visits to the company's factories.
He's kept up that dizzying pace ever since, listening, learning and representing the company in meetings with General Cigar's customers, retailers, distributors and stakeholders. Ask Broersma how he starts a typical workday and he'll tell you that it all depends on where he wakes up—or where he's headed. "A day in my life is sometimes just trying to get to a destination, sometimes working with one of our salespeople to visit local retailers and talk to our customers, or sometimes walking around the office or the factory for a 'good morning' and casual chat with people of all levels in the company," he explains.
"Our main office is in Richmond, Virginia, in the center of the state, [and] our distribution network is in Hampton, Virginia (two hours away, near the coast); we have salespeople covering 50 states, an international team responsible for more than 60 countries worldwide, and three cigar-making and two box factories in [the] Dominican Republic, Nicaragua and Honduras, in addition to our tobacco growing [operations], so my workdays can be very diverse."
That commitment to engaging with the company's stakeholders is central to Broersma's management philosophy, he says. "I like to talk to the people in any location, as that is how you get the feeling about what is happening in the organization. I need to see those smiles to be sure we are on the right path."
By all accounts, his energetic approach to building his company's brands—and making a name for himself—in the American premium cigar market has paid off. Enthusiasm and excitement around General Cigar has been steadily building, and Broersma says the company has plenty of runway left to continue that trajectory. The future looks bright for General Cigar," he asserts. "We've hit our stride, and we're unstoppable. Our employees are empowered. Retailers and consumers are looking at the company and our brands in a new light. We've taken a leadership role in ensuring the category is well-positioned for the future. We'll continue to focus on partnering with retailers, maintaining the vitality of the category through innovation and [remaining] steadfast in our commitment to delivering the world's finest cigars. Now just sit back and watch us get it done."
– Story by Jennifer Gelfand / Photos by Robb Scharetg
This story first appeared in the September/October 2017 issue of Tobacco Business magazine. Members of the tobacco industry are eligible for a complimentary subscription to our magazine. Click here for details.