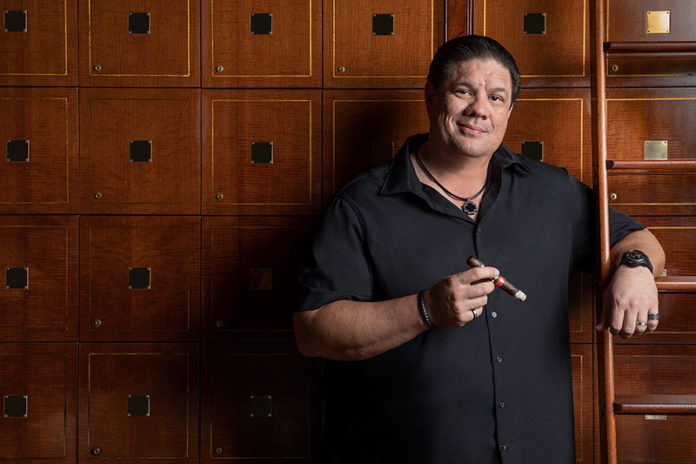 As the COVID-19 pandemic stretches into the fall, tobacco businesses are still having to adjust to having few in-person events, stay-at-home orders and consumers going online to interact with their favorite brands. While the future remains uncertain, including when business will be allowed to return to "normal," one thing is certain: Digital marketing is as important as ever.
Over the past several months, cigar manufacturers have adjusted their marketing plans to address the increasing number of consumers spending more time at home rather than in the office, on business trips and in traditional brick-and-mortar stores. The disruption to marketing has required all manufacturers to reassess their marketing plans for the remainder of 2020 and beyond, and those plans include more digital initiatives. General Cigar Co. was among the many cigar manufacturers that pivoted in response to COVID-19. The pandemic disrupted the company's marketing plans and required more attention and time spent online to market its brands and releases. General Cigar Co. also unveiled a refreshed and redesigned website, CigarWorld.com, which is geared toward bringing consumers further into the company's many cigar properties and lifestyle.
In the interview that follows, Chris Tarr, General Cigar Co.'s vice president of marketing, predicts how consumer behavior will change due to the ongoing impact of COVID-19, explains how his company adjusted to the growing need for digital marketing and offers advice to other marketing professionals during these uncertain times.
Tobacco Business: How has consumer behavior changed in the past few months since the COVID-19 coronavirus first became an issue? How do you believe this situation will ultimately affect consumer behavior going forward?
Chris Tarr: With the COVID-19 pandemic, General Cigar Co. and the rest of the industry are in uncharted territory with turbulent conditions in the marketplace. Many local brick-and-mortar stores have adjusted to changing consumer behavior by offering curbside pickup, delivery and online ordering. Nontraditional retailers such as grocery stores, convenience stores and liquor channels are seeing robust premium cigar sales, and consumer buying patterns have shifted. Like other categories, we are also seeing a migration, from on-premise sales at cigar shops and cigar lounges to online sales. Additionally, as consumers cut back on spending, we are seeing a deeper preference for tried-and-true brands. We are also noticing a trend in consumer order counts, where consumers are purchasing more in their orders yet are showing signs of trading down to slightly lower-priced cigars.
Given the above and considering that many consumers will move past the focus on buying necessities and will slowly transition to their typical purchasing patterns where cigars are concerned, we are adjusting our marketing plans accordingly. The good news for the premium cigar category is that cigar lovers are resilient and are willing to adjust their preferences as needed in order to maintain their ability to enjoy handmade cigars.
In terms of marketing, what social media platforms have given you the best return or engagement? Instagram has been the biggest channel for us in terms of engagement. We have used this platform to host virtual events with our team of brand ambassadors and to seed engagement on our other owned media channels.
Have you used any new social media platforms or technology during this time? What has been your experience using this new platform? Zoom is our primary streaming service, and it has worked well for us because it's a two-way platform—fans have a voice and can interact directly with our brand ambassadors in real time.
We're also simulcasting events through YouTube as well as CigarWorld.com to drive deeper reach and are using Instagram Live for streaming.
Additionally, we have recently relaunched our website, CigarWorld.com, to provide deeper engagement and education on the premium cigar lifestyle. The revamped website is mobile-friendly and delivers a tailored experience for cigar smokers ranging from beginners to experts. Users are now able to scroll through a newsfeed and see up-to-the-minute content that's tailored to their preferences, providing industrywide cigar news, promotions and video content based on the cigars they like to smoke and the brands they follow. This channel has been another valuable tool for maintaining consumer engagement during the pandemic.