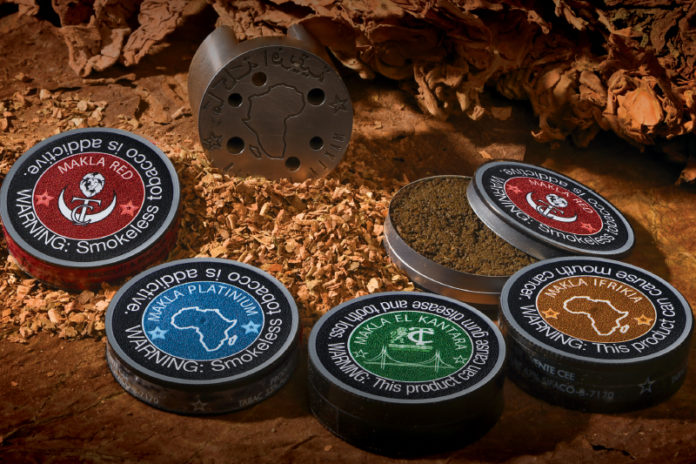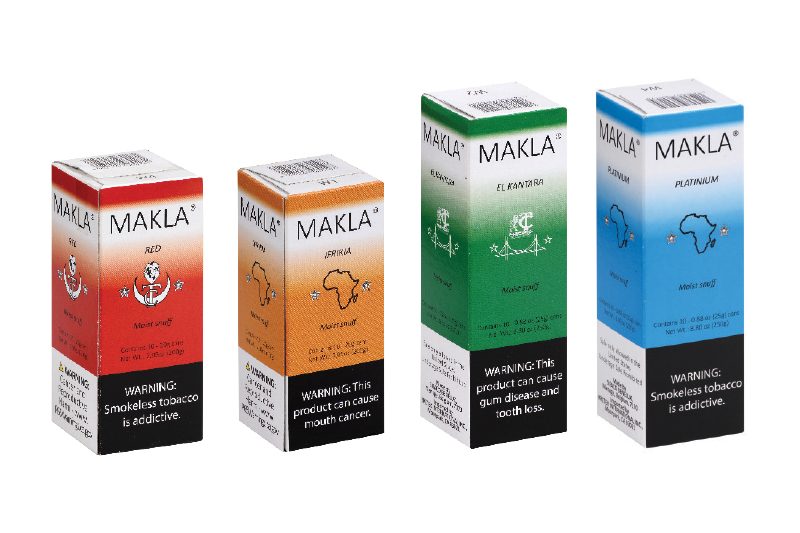 Makla, a smokeless tobacco product manufactured by Sifaco, is a blend of chopped Russian tobacco leaves mixed with texture agents like water, food-grade oil and flavoring agents, and is also free of chemical additives. Makla is made utilizing a 100-year-old production process that creates a product that lasts like pure tobacco. Recently, Sifaco partnered with Kretek International and Phillips & King to help expand the Makla product in the U.S. market.
"In the U.S., we are targeting American consumers, many of whom already use moist snuff or chewing tobacco, as well as foreign-born consumers who already know what Makla is but haven't been able to find it in a U.S. retail outlet," explained Thierry Parisot, CEO of Sifaco-Benelux S.A. "We are proud to work closely with Kretek and Phillips & King as our partners in U.S. They will help build Makla's brand awareness and capture market share with their expertise and business relationships in the U.S.
A FAMILY'S STORY
The manufacturer of Makla has a long history in business that dates back to 1865, when the Bentchikou family first launched its business in the French area of Algeria. After the first World War, one of the company's founding members invented the Makla product. In 1962, the Bentchikou family partnered with the Parisot family from Le Mans to found Sifaco France, which managed all of Makla's distribution, and Sifaco Benelux, which concentrated on Makla's production needs in Belgium.
"This is a family-owned company," David Morton, Sifaco's international sales manager explains. "The smokeless tobacco [category] is a niche market, and Makla is a leading product in continental Europe, especially in France, but also in Southern, Central and Western Europe. Our CEO's philosophy is to make Sifaco and the manufacturing and sale of Makla a never-ending successful family story."
While U.S. expansion is the company's latest focus, it has partnered with other family-owned manufacturers internationally to help grow Makla's reach. In Switzerland, Sifaco works with Oettinger Davidoff AG, and in Italy with Royal Agio Cigars. In partnering with Kretek International and Phillips & King in the U.S., Sifaco hopes to educate retailers and consumers about how Makla differs from U.S.-style smokeless tobacco or chew products.
SMOKELESS TOBACCO PRODUCTS
For retailers lacking smokeless tobacco products, Makla can help build sales in the category. Makla is currently available in four different varieties: Makla Platinum, a 25-gram tobacco flavor product that is currently the company's best-seller; Makla Red, a 20-gram tin; Makla Ifrikia, a 20-gram tin and the brand's only menthol-flavored products, and Makla El Kantara, available in a 25-gram tin. For retailers planning to launch Makla product within their stores, the company suggests starting with Phillips & King's prepackaged display, which will feature one sleeve of each flavor.