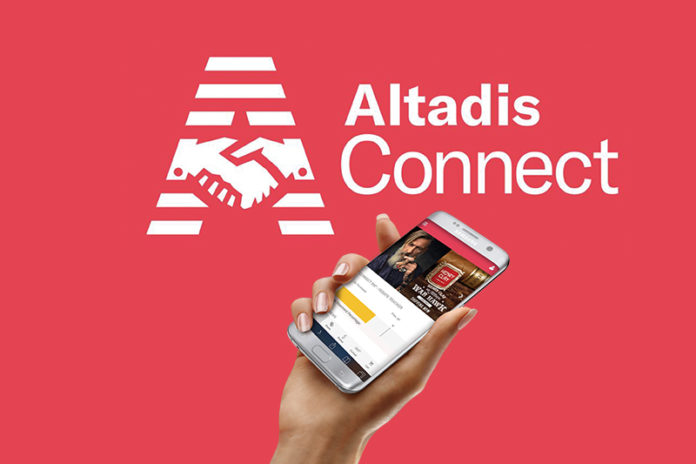 Within the premium tobacco industry there is a common misconception that innovation only occurs within the space of product development. Manufacturers like Altadis U.S.A. (the maker of iconic brands such as Montecristo, Romeo y Julieta and H. Upmann) are challenging this notion by also transforming the way they do business by utilizing new technologies like Altadis Connect. Altadis Connect is a digital order-entry business tool that was born from the idea that there was a better—and more modern way—for Altadis U.S.A. to communicate with its retail partners and to enhance the connection between retailers and their sales representatives.
Altadis U.S.A. is one of the leading and most respected premium cigar companies in the industry, and as such it is continuously looking for ways to build its brands, consumer engagement and trade programs. Altadis Connect is a state-of-the-art platform that was designed to add further value to the trade and to improve the company's communication with its customers.
"Our ongoing focus is to offer our retail partners more trade solutions to support their business," explains Oliver Hyams, trade marketing director at Altadis U.S.A. "We wanted to optimize our B2B online ordering entry process and create something responsive, visual and easy to use that retailers and our territory sales managers can utilize to improve their business functions."
Altadis Connect is built around the core principles of convenience and efficiency. Altadis U.S.A. wanted its customers to be able to log into their accounts from anywhere and have the ability to view the company's full product portfolio, take advantage of the latest promotions and flash offers, track the products' performance, and even contact customer service or their sales representative, all in a matter of clicks. This responsive platform can also be accessed by all of Altadis U.S.A.'s sales representatives, allowing them to view a list of their accounts and to conveniently place orders with ease. Whether a customer is using a desktop computer, laptop, tablet or smartphone, Altadis Connect can be at the industry's fingertips and serves as a hub for cigar information using only an account number and a secure password.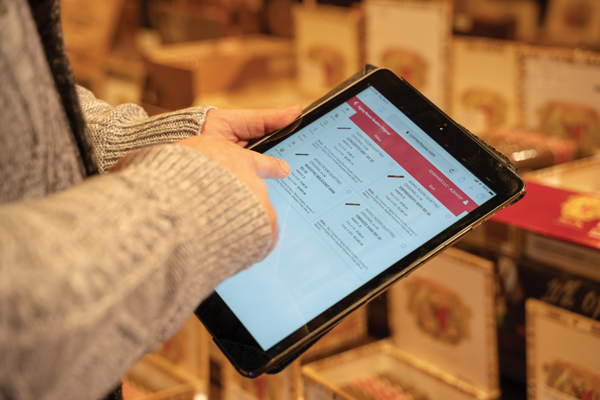 Trade-Centric Features
One of the main features offered by Altadis Connect is order entry. Like many other e-commerce sites, Altadis lists its full product portfolio in a straightforward, alphabetical format so that brands can be easily viewed with product photographs, blend descriptions, product specifications and pricing information. Additional resources can also be downloaded, such as sell sheets and links to other product assets, including images and UPC codes.
The platform is also a key communication vehicle for the latest promotions and flash sales being offered, which are clearly visible under the dedicated promotion tabs. Through push notifications, retailers can quickly be informed of and browse through the latest offers before placing an order with ease. "This communication vehicle is a great way to drive additional sales and maximize a promotion," says Paul Waller, head of sales at Altadis U.S.A. "In addition to our strong footprint of territory sales managers, Altadis Connect has been a nice addition to gain additional awareness of our products and different programs."
Retailers browsing the site can also dial their sales representative directly through the platform, using the call-to-order function. At a click, retailers have the ability to dial their dedicated Altadis U.S.A. sales representative or even the corporate office to answer any questions and concerns regarding their account.
Perhaps the most powerful innovation of Altadis Connect is the Connect 360 trade program tracker. Connect 360 is the name of the company's trade incentive program, which offers eligible retailers the ability to earn rebates based on their performance and helps increase trade margins for their customers.
According to Hyams, Connect 360 is one of the biggest investments to help support the trade, and it has proven to be a successful tool to align retailers with their business and maximize retailer margins. With the Altadis Connect platform, retailers can track their sales performance directly within the application using a visual and colorful toolbar. This enables retailers to track their performance at any time, which helps maximize their rebate potential. "This has been a big benefit to the evolution of our trade program," says Hyams.
"We wanted to make Connect 360 more visible to the retailer and give them the ability to monitor their performance more closely."
To provide further content for retailers, Altadis U.S.A. will look to include additional relevant resources to the platform. Whether it's an educational video on a tobacco varietal or advice on a cigar pairing for each of the Montecristo brand families, the team at Altadis U.S.A. sees Altadis Connect as a great place to house all of the resources that will assist retailers and their staff as they drive business in their stores.
What's Next
Altadis U.S.A. has strong plans to build upon the foundations of Altadis Connect and to continue further innovations and upgrades into 2020 and beyond. The company is utilizing the feedback of its internal resources, sales team and retailer advisory group to address any deficiencies and requests that they might have. "We have some exciting ideas for Altadis Connect, but our goal is to build what we currently have and grow the awareness of the platform so all direct customers with Altadis U.S.A. have access and are using the platform," says Hyams. In the spring of 2020, Altadis U.S.A. expects to add even more features to the platform that will further assist retailers, including shipment information and invoice tracking.
With some of the most renowned and trusted premium cigar brands in the market, Altadis U.S.A. continues to reinvent itself by further adding value to its business capabilities and offering its customers more support as extensions of the brand. To access Altadis Connect, visit www.connectausa.com/login or contact your Altadis U.S.A. sales representative.
This story first appeared in the January/February 2020 issue of Tobacco Business magazine. Members of the tobacco industry are eligible for a complimentary subscription to our magazine. Click here for details.
– Story by Antoine Reid, senior editor and digital content director for Tobacco Business Magazine. You can follow him on Instagram @editor.reid.