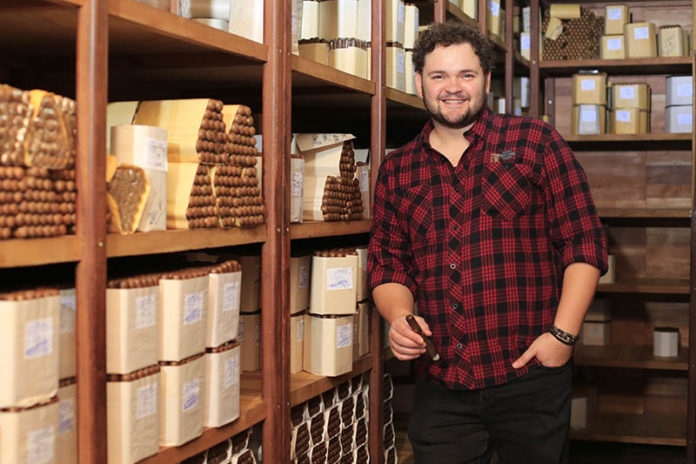 Collaborations are not uncommon in the premium cigar industry. Collaborations have led to some of the industry's most exciting and most talked about creations and have shown the value of working with competitors rather than against them. Premium cigars are a big business and a main focus for Scandinavian Tobacco Group (STG), the parent company of General Cigar Company, Forged Cigar Company, Cigars International and Thompson Cigars. The company's growth strategy, referred to as "Rolling Towards 2025," was designed to help STG grow and to help it achieve its goal of becoming a global leader in the handmade cigar category.
Collaborations are one way that STG can grow its footprint in the premium cigar category. In the past decade, STG has regularly used partnerships with outside companies and brands to bring excitement and new life to its portfolio of premium cigar products. With the recent and unexpected cigar boom brought on by the COVID-19 pandemic, STG has made internal changes designed to support its growth and to help it achieve its quest to better serve the cigar market. Among those changes was a promotion for Justin Andrews, who in addition to serving as brand manager for the Diesel brand has also been tasked with overseeing all new business development for the company's North American and Rest of World divisions. Strategic partnerships and collaborations are part of the new business that Andrews oversees and regularly works on.
Collaborations and partnerships sound easy enough, but they can be challenging for both parties involved. What are the components of a successful collaboration? Andrews draws on his own experiences working on some of STG's headline-making collaborations to define what a successful partnership looks like and how to ensure everyone comes out a winner when any collaborative effort hits store shelves.
Anything But Typical
Andrews grew up in North Carolina, where his grandfather was a third-generation tobacco farmer. The tobacco his grandfather grew was used to make cigarettes and chewing tobacco, and Andrews has memories of growing up around tobacco and even of attending tobacco auctions as a child.
"Being from North Carolina, cigarette and chewing tobacco was the primary tobacco that we grew," he says. "There's no passion when it comes to cigarette and chewing tobacco farming, so it was just more of a process and a way to keep the lights on. I wasn't really drawn to that. When I was in college, I got handed a Sancho Panza Double Maduro. I smoked it and enjoyed it. From that moment on, even as a consumer, I was passionate about it."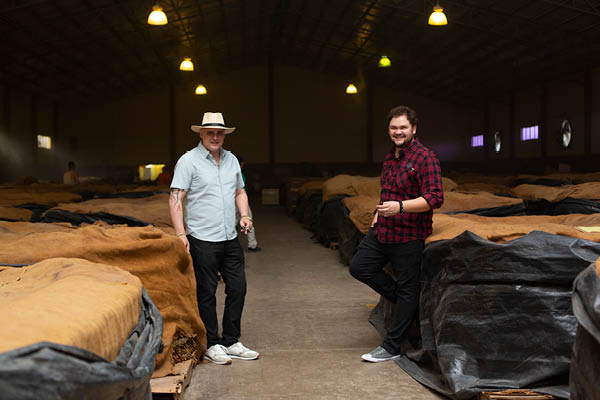 Andrews has worked in the premium cigar business since 2010. While in college, he was presented with the opportunity to help launch a boutique cigar company that lasted for about five or six years before that particular business and partnership was dissolved.
The end of that tobacco business led Andrews to seek new opportunities elsewhere in the industry. In 2015, Andrews was hired by General Cigar to serve as a brand manager and was promoted to senior brand manager in 2017. Over the past six years, Andrews has served in a number of different roles within the company and has played a pivotal role in many of the company's recent initiatives and projects. In addition to building up the Diesel brand, Andrews has worked on the development side of several high-profile collaborations between the company and different entities outside of STG, from the Cohiba Serie M that was blended with the help of El Titan de Bronze to Warzone, a project done in collaboration with Espinosa Premium Cigars.
In November 2021, Andrews was promoted to the position of STG's new business development manager for the North American Branded and Rest of World divisions. In this new role, Andrews took on the added responsibility of serving as a liaison between STG's cigar making teams and the company's existing and future contract manufacturing customers. Another part of Andrews' new role at STG involves developing collaborations and executing strategic partnerships between STG and other premium cigar makers. These collaborations will be distributed by General Cigar and Forged Cigar Company.
A typical day for Andrews is usually anything but typical, something that he actually appreciates because it "keeps things interesting," he says. His main focus each day is staying on top of all of the company's contract manufacturing.
"As the world's largest producer of premium cigars, we also make cigars for a lot of people," he says. "That includes cigars for other manufacturers and private label cigars. In that process, I act as the liaison between our three factories and the other manufacturers."
Those communications include everything from blending quality control to customer relations. Although that is a full-time job by itself, Andrews also continues to manage the Diesel brand, something he's done for the past five years.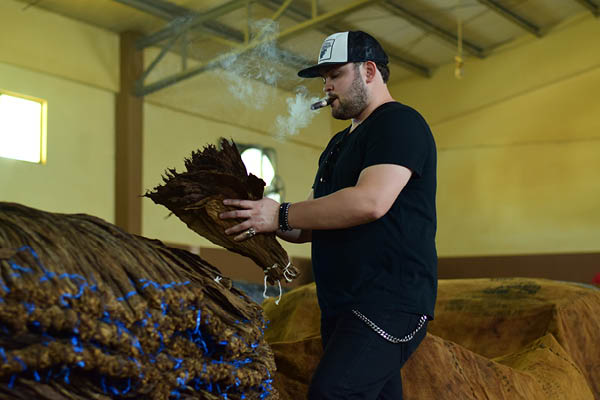 The Halo Effect
Another big part of Andrews' work is overseeing STG's collaborations. Collaborations are a big part of STG's business. The company collaborates with other factories as well as other manufacturers. These collaborations are viewed by Andrews as opportunities to work with people that he's admired for years and to work with companies he's been a fan of. They also offer STG and the participating individual or company a chance to reach a brand-new customer base.
"From a strategic standpoint, one of the things I look for is a company that is very different from ours and one where our strengths will complement each other," says Andrews. "That's the initial phase of the collaboration: to see what we have in common. What are the things we're trying to accomplish? Analyzing their portfolio, our portfolio, trying to see what we can create that'll be disruptive and ultimately deliver a good cigar experience to the end consumer."
There's a process behind every collaboration that begins with figuring out what the partner is bringing to the table that's new to STG and its brands. Some companies that STG partners with for a collaboration have only made cigars in one particular country. That means there are different tobaccos that can now be used in blends that wouldn't have normally been accessible. With STG's vast tobacco library, Andrews likens this part of the collaboration to being inside Willy Wonka's chocolate factory.
"These guys come in, and they see a lot of these varieties of tobacco that otherwise they wouldn't have had access to," he says. "That's where the magic happens. We take some of the blends that they have and some of the blends that we have and try to find a combination that represents both companies."