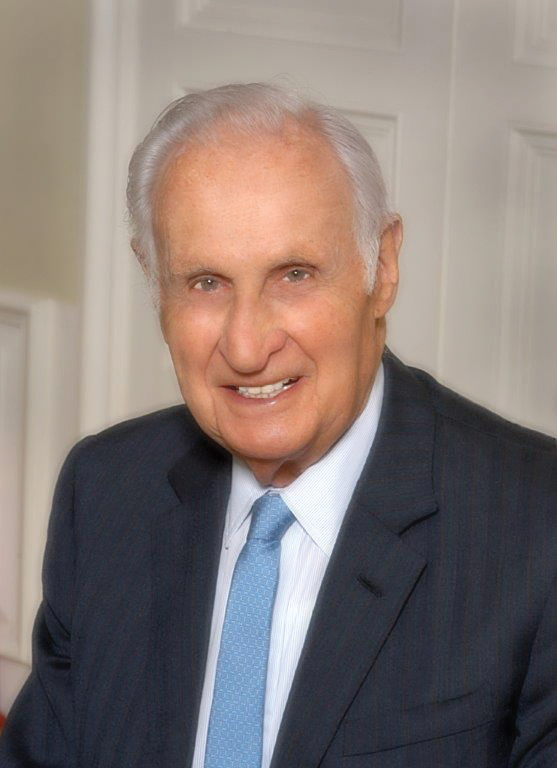 The story of Macanudo begins with Edgar M. Cullman, a brilliant entrepreneur with a great vision, who built Macanudo to become one of the world's most successful and enduring handmade cigar brands. Raised by a family of well-respected tobacco dealers, Cullman's father, Joseph M. Cullman, began growing tobacco in Connecticut in the early 1900s. It was Joseph M. Cullman who pioneered tobacco growing in Connecticut. At one point, the Cullman family cultivated more than 1,800 acres of fine wrapper tobacco there. This very tobacco would later become the foundation of Macanudo.
Edgar Cullman was educated at Yale University and served in the military in Washington, D.C., for the Alien Property Custodians. After his service, learned to roll cigars in New York City in 1944, coincidentally not far from where Macanudo's luxury cigar lounge, Club Macanudo, is located today. Fast forward to 1961. Edgar Cullman teamed up with a group of investors to purchase General Cigar Company for $25 million. The rest, as they say, is history.
In 1968, the Cullman's General Cigar Company purchased the Temple Hall factory in Kingston, Jamaica. Temple Hall owned a small brand called Macanudo that was produced for the British market. That would soon change in a big way.
An Icon is Born…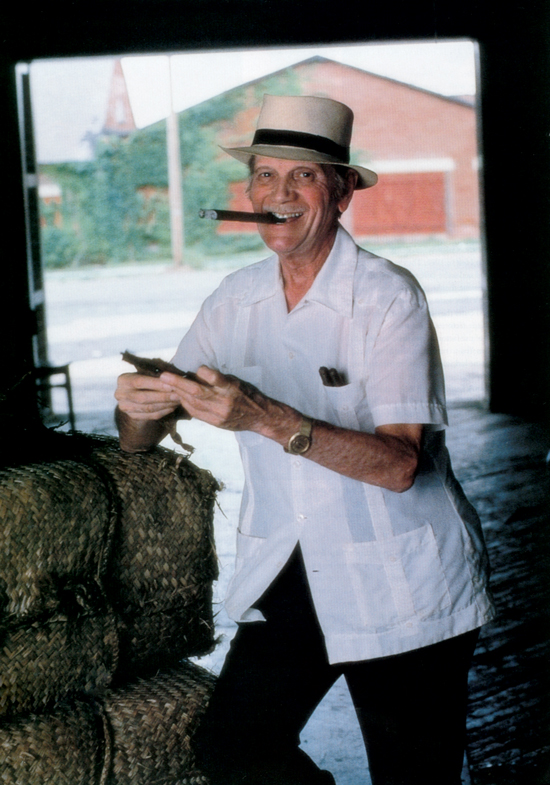 Once the blend was firmly established, Edgar Cullman set his sights on quality and consistency, turning to legendary Cuban Cigarmaster Ramón Cifuentes. Cifuentes owned Partagas cigars in the pre-Fidel Castro heyday and had been working for the Cullmans since his exodus from Cuba. Cifuentes had a reputation for meticulous attention to detail and was not shy about his rabid devotion to flawless construction. With Edgar Cullman's blessing, Ramón set forth the exacting standards required for Macanudo cigars, and these methods are still in play today.
With the blend and its standards set in stone, General Cigar began selling Macanudo in 1971, focusing distribution on the best restaurants in the country. The cigars sold extremely well and a market for Macanudo was born. Impactful advertising platforms also started in the 1970s, with magazine, newspaper and radio ads promoting Macanudo as "the ultimate cigar." Soon, new sizes were added to the Macanudo Café line, and the brand continued its rapid ascent.
Macanudo continues to be made at General Cigar's factory in Santiago, Dominican Republic, by a team still consisting of those hand-picked by Nuñez to succeed him in the business. Led by Diaz, the artisans who work hand-in-hand with him still maintain a laser focus on upholding Macanudo's high standards of quality, set forth by the pioneers of the handmade cigar business.
An Unwavering Commitment to Consistency
Mother Nature likes to throw curveballs, and tobacco is a crop she enjoys playing with. Ensuring consistency of flavor for an agricultural product year after year is no small feat, especially when factors such as rainfall, temperature and humidity can have a big impact. When you select a Macanudo, you are all but guaranteed to enjoy the same taste year after year, across the entire portfolio. How do they do that?
Macanudo has a team of experts, each with at least two decades of experience on the brand, who focus on evaluating a crop's flavor, burn, aroma and ash before the tobacco makes it into a Macanudo blend. This is a proprietary and scientific process unique to Macanudo, one established by Cifuentes.
That commitment to consistency extends to the types of tobaccos that are chosen for blends across the entire Macanudo brand portfolio. No matter what country the tobacco comes from, wrapper for Macanudo has to be fine, with barely perceptible veins, and the leaf must have a certain thickness. It must also be harvested from a designated priming. Wrapper leaves are then aged for three years before they can be used for Macanudo cigars. All filler and binder tobaccos designated for Macanudo must meet strict guidelines for leaf thickness, combustibility and aroma after they are fully fermented and left to rest, with at least two years of aging.
International stardom
General Cigar's president Régis Broersma noted, "Outside of the U.S., cigar lovers are joining American cigar smokers in their quest to find unique new tastes, and Macanudo is answering that call with never-before-seen tobacco varieties and new countries of origin."
Macanudo Inspirado, a blend that has been hailed as the best Macanudo blend to date, has taken international markets by storm in recent history. With its launch in 2014, Inspirado has been the catalyst for a renaissance of the brand.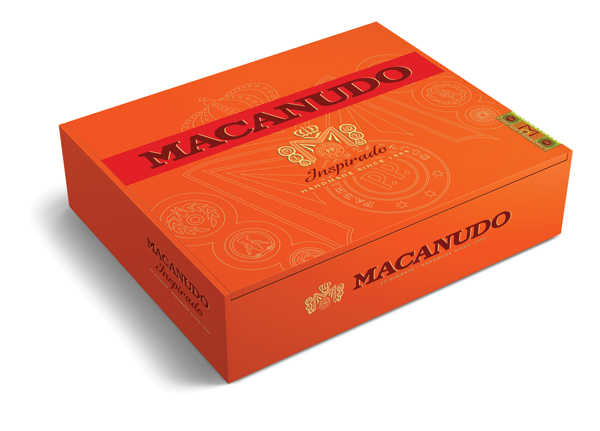 Broersma has taken a fresh, modern approach to the company's portfolio and is leading the explosive, renewed interest in Macanudo. "In 2016, we released Macanudo Inspirado in the U.S., and the brand immediately won favor among critics and discerning smokers," he explains. "Coupled with a new, modern take on the Macanudo logo, which also launched last year, Macanudo is enjoying a significant uptick in global sales. We're pushing the envelope, and cigar lovers of all levels of experience are being drawn to Macanudo. They are attracted to the brand's heritage, quality and versatility, and [they] see Macanudo as a cigar that enhances their smoking occasions."
This story first appeared in its entirety in the July/August 2017 issue of Tobacco Business magazine. Members of the tobacco industry are eligible for a complimentary subscription to our magazine. Click here for details.