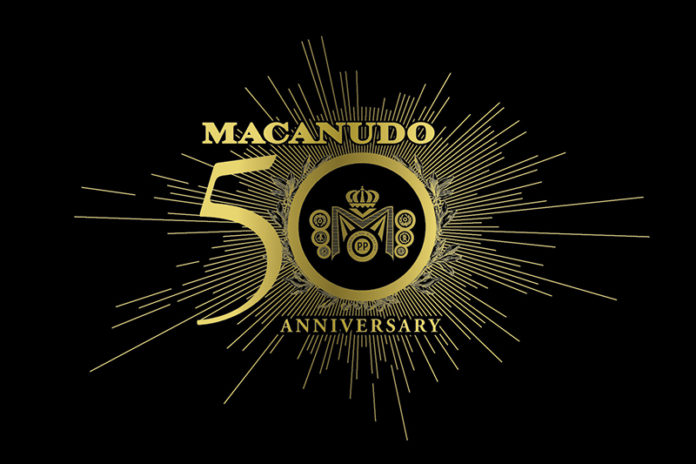 2018 is a big year for General Cigar Co.'s Macanudo brand–the iconic cigar brand turns 50. To mark the occasion, General Cigar Co. has various product launches, special events, and retail promotions planned beginning in March that the company is calling The 50 Days of Macanudo.
Jose de Castro, vice president of marketing, commented: "In the 50 years since its launch, Macanudo remains one of the world's most respected and best-selling handmade cigar brands. This is because Macanudo has always focused on delivering the best and most consistent experience to the cigar smoker. More recently, we took a bold step to evolve the brand by introducing the Inspirado line in the U.S., amped up our retail and consumer promotions and contemporized our logo and packaging. The result has been nothing less than a renaissance for the brand. And for cigar lovers who have been wowed by the exciting changes we've made to Macanudo, I'm here to tell them that they haven't seen anything yet."
All boxes of Macanudo cigars made in 2018 will be adorned with a special commemorative gold guarantee seals. Special wooden signs and shelf talkers will also be appearing in cigar stores nationwide in 2018. A three-cigar collection from the brand's top-rated Inspired line will be available in retail stores beginning in late March.