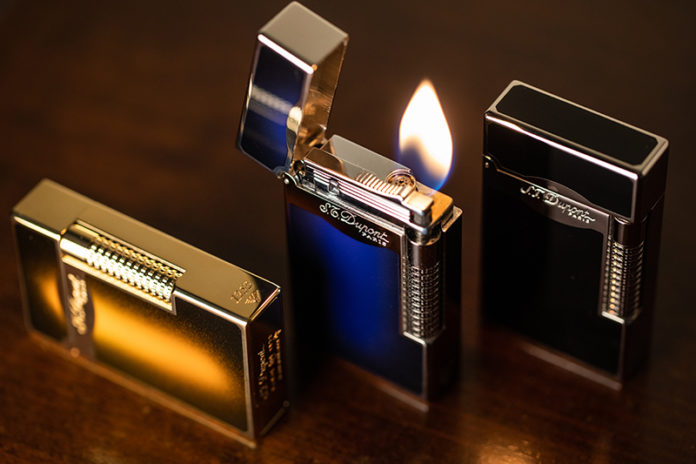 Known for its high-quality writing instruments, cigar accessories, lighters and leather goods, French luxury brand S.T. Dupont has been enchanting the world since the second half of the 19th century. Founded by Simon Tissot-Dupont in 1872, the company began as a travel case company before it expanded its portfolio to include other luxury goods. The company was later passed down to Dupont's sons who, through innovations and ingenuity, were able to grow the business and the brand.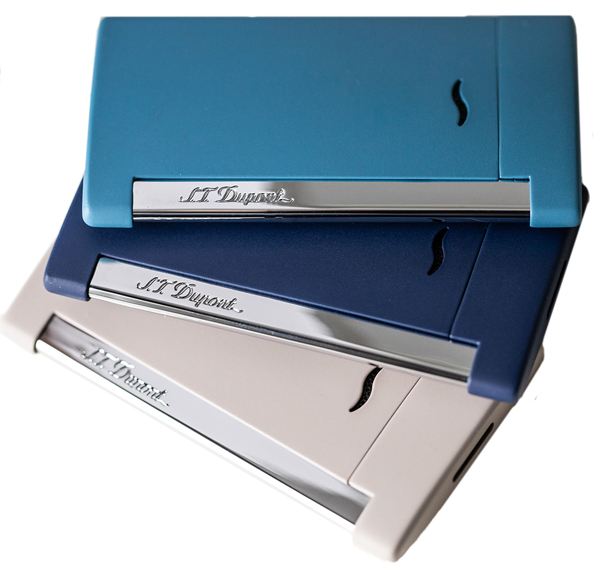 Since its beginnings, S.T. Dupont has set a high bar for itself and the luxury goods market. Each piece is made completely by hand and is an exciting blending of creativity and artistic sensibility. When it comes to luxury and prestige, few brands have reached the level of S.T. Dupont, which has achieved worldwide recognition. S.T. Dupont has become a trusted brand among many cigar enthusiasts who understand that when they buy one of the company's lighters, in particular, they aren't buying something disposable but rather investing in what could become a family heirloom or treasured statement piece.
S.T. Dupont has had several distribution partners in the U.S. Earlier this year, it was announced that S.T. Dupont's new U.S. distributor would be Coles of London, a distributor of various luxury brands, including Visconti. While Coles of London has had a focus on luxury writing instruments in the past, its unique understanding of the value of the S.T. Dupont brand and the U.S. tobacco retail market is setting up both companies for big gains and growth in the luxury brand marketplace.
Taking the Reins
Coles of London was founded by Mark Cole and his wife in 2006. In the beginning, the Coles' main focus and expertise was luxury writing instruments, with the high-end Italian-made pen brand Visconti being their main product. As a company that was focused on luxury writing instruments, S.T. Dupont was on the Coles' radar early on.
"Coles of London has been representing Visconti for a very long time, and during that time we have worked with one or two other luxury brands," Mark Cole explains. "I always wanted to promote another luxury pen brand. In fact, I once told my wife that if we could add any brand to our portfolio, I would want it to be S.T. Dupont. S.T. Dupont is also very famous for its lighters, of course, but they are famous for their pens. For me, in terms of pens, S.T. Dupont makes the finest writing instruments from France, and Visconti makes the finest writing instruments from Italy—two beautiful brands with very different heritages, different types of products."
Coles of London was appointed S.T. Dupont's distributor into the pen and jewelry stores, while Davidoff continues to oversee the U.S. tobacco channel."When I found out S.T. Dupont needed to then appoint a new distributor into the cigar channel, I said to them, 'Look, guys. I would be interested. We are a professional distribution company that specializes in luxury brands. I think we can do a good job for you.' Although we may not have had a lot of knowledge of the cigar industry, I felt this was something we could and will learn very quickly and do a good job with, and I think S.T. Dupont obviously agreed."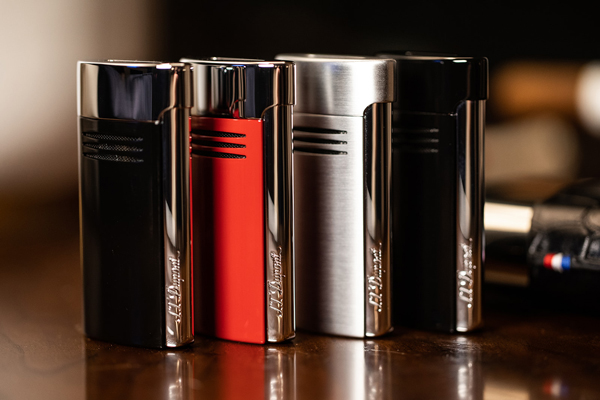 Coles of London had the advantage that it already was very familiar with the S.T. Dupont brand. At the end of 2020, S.T. Dupont CEO Alain Crevet informed Cole that their two companies' partnership would be expanding, with the Coles of London also being named as S.T. Dupont's distributor for the U.S. cigar channel, effective January 2021. Cole immediately went to work on a business plan for how Coles of London would help S.T. Dupont grow its business within the U.S. cigar market.
Years before, Cole had developed a similar plan for how his company was going to help S.T. Dupont grow in the luxury pen business within the U.S. For this new venture, Cole and his team spent a lot of time speaking with cigar retailers and consumers, as well as examining what was working and what wasn't for the S.T. Dupont brand. Rather than build a business plan based on assumptions, they instead were able to approach the plan with an open mindset and big, new, fresh ideas to help S.T. Dupont grow.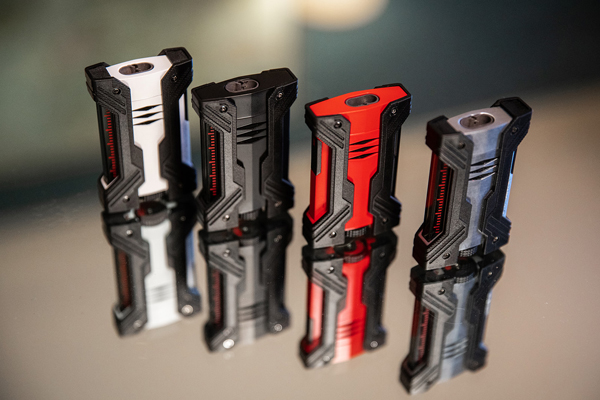 Identifying Opportunities
Before working with S.T. Dupont, Cole's experience with cigar accessories came from his work as a CPA working in London with the brand Alfred Dunhill, which was one of his clients at the time. Cole admired the branding of Dunhill products and how the company operated within the accessory space. His early dealings with Dunhill somewhat influenced his approach later in life to S.T. Dupont and the potential the brand had in the U.S. As he and his team worked on Coles of London's business plan for S.T. Dupont, identifying the brand's strengths and weaknesses was important to establish early on in the process.
Communication has been an important aspect of Coles of London's business model, as has educating its retail partners about the products it distributes. Speaking with retailers and consumers about S.T. Dupont not only revealed problems the brand was facing in the U.S. but also showed Coles of London where it could easily make improvements. Since taking over the cigar channel distribution in January, Coles of London has already changed the way faulty lighters are being serviced, especially the popular S.T. Dupont jet flame lighters. Now, any jet flame lighter that is sent to Coles of London and can't be repaired is replaced with a new lighter, as long as it is sent in with the original warranty. If it's out of warranty, Coles of London will offer a new lighter at a very good price. Addressing issues from the past such as lighter servicing is an important piece of the business plan Coles of London developed to cement S.T. Dupont's status as a luxury brand in the U.S. Another part of Coles of London's business plan for S.T. Dupont is to instill public confidence in the brand and in the company as a distributor.
"I think that there is no question that people love S.T. Dupont. They love the products, which are all absolutely exceptional. The lighters, cigar accessories, writing instruments, the leather goods—their products are second to none, and they are absolutely phenomenal in terms of design," says Cole. "In terms of quality, I think it's these other issues that I've mentioned that may have eroded the confidence of some retailers. There have been some changes in distribution over the past 10 to 20 years also, so a lot of these stores have seen ups and downs with S.T. Dupont. What we want to do is grow the brand in the right way and rebuild that confidence—that's what's required to really grow the sales. There are a lot of incredible brick-and-mortar cigar stores in America, and we want to work with the best stores. We want to help them grow their business with S.T. Dupont, which will be good for them and also good for us."
There's one thing that was clear to Cole and his team during their many interactions with retailers over the past several months: There is a passion for the S.T. Dupont brand in the cigar industry and a desire to see it continue to grow and prosper. Cole sees enormous opportunity for S.T. Dupont but knows there's a lot of work ahead for him and the Coles of London team. Cole and his sales team have been working hard to contact all current S.T. Dupont retailers, a task that's been made somewhat challenging by the ongoing disruptive nature of the COVID-19 pandemic. While Cole and his team haven't been able to travel as much as they would like, they have not been hesitant to reach out to retailers by phone, Zoom or email to learn more about each retailer's business and how they can help them grow it through S.T. Dupont's products. These communications have had a simple rallying focus: Find out what the retailers' concerns are and what Coles of London can do to alleviate some of those issues going forward.