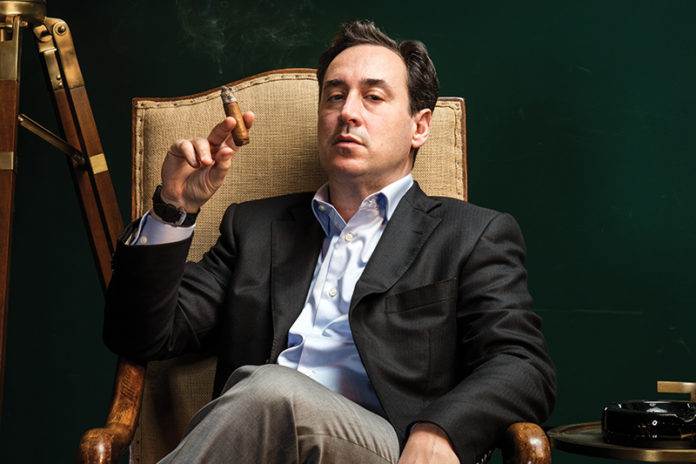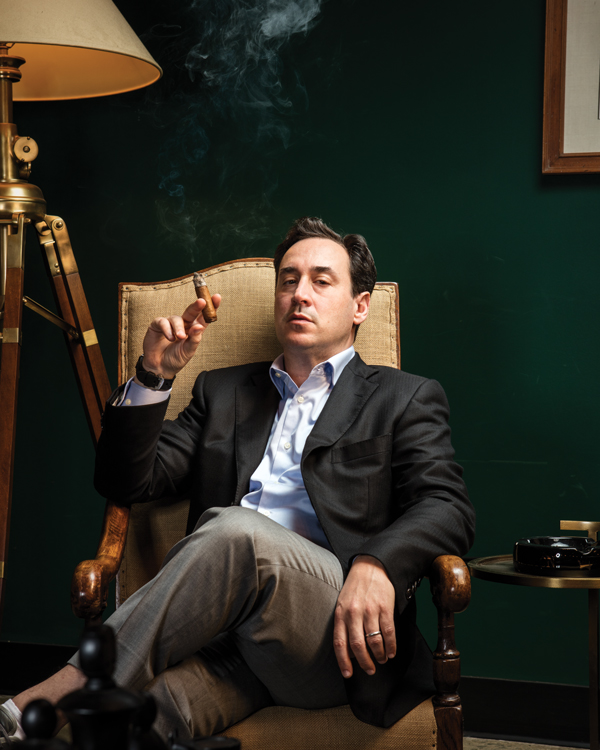 The mantra from the man who founded/rebranded the Lone Wolf Cigar Company in 2000 is that there's a lone wolf in everyone. "Regardless of race, religion or background, we are all the same; we are all in this alone," David Weiss tells Tobacco Business, who says the Lone Wolf brand epitomizes people's inner struggles. "We all feel like we are on a deserted island."
He adds, "I believe in the spirit of the lone wolf, but the survival backbone is friendship and community, which is why I'm building lounges." Lounges represent a new era for the company.
Leveraging Longevity
With roots that date back to 1893, the Lone Wolf Cigar Company is no stranger to rebranding and reinvention. The company operates as a trilogy—with manufacturer, retailer and lounge operator components. Since 2014—when the 3,000-square-foot retail space opened in West L.A., housing the Lone Wolf Cigar Lounge—the company embarked on its most recent rebranding phase. Today, it's in a position to offer the expanded smoking space that smokers crave.
"I remember back when I was single and we only had the small store in Santa Monica; I would make it a point to invite other 'lone wolves' to the store's little lounge on holidays like Christmas and Hanukkah," recalls Weiss. "Those of us with no friends or family nearby would hang out and smoke cigars, and be alone together."
The new lounge is now home to a lot more cigar camaraderie in "upscale vintage" surroundings that inspired a new logo and website, as well as the short- and long-term plan for more locations of its kind under the Lone Wolf banner.
Lounge of the Future?
What does the Lone Wolf lounge of the future look like and how will it evolve? Weiss notices that real estate is shifting to more experience-driven retail, something that already fits perfectly with the Lone Wolf concept.
"We are here to offer more experience and [a] destination, not just things for sale, which is why I like lounges—there is more to do than just buy something," he says. "They have an incentive to purchase, yes, but ultimately we offer a great, comfortable, luxurious space."