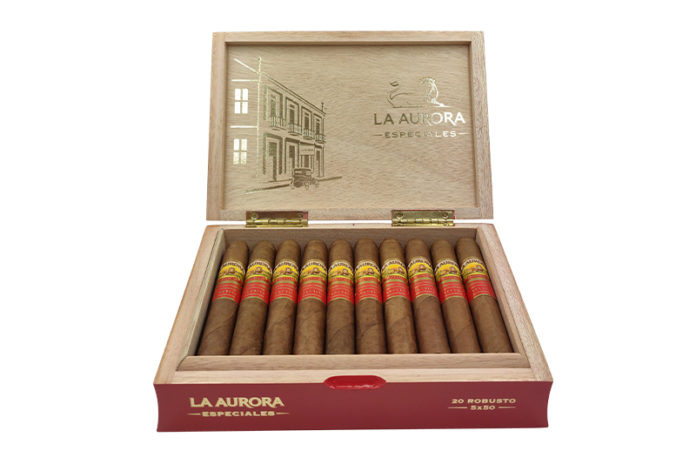 At this year's Tobacco Plus Expo (TPE) trade show, La Aurora will debut a limited edition release–the La Aurora Especiales. This blend was developed to target the palate of seasoned smokers on a whole new level.
The main inspirations behind the La Aurora Especiales was partnerships and passion. When developing this special blend, La Aurora included retailers throughout the process, knowing that the retailers best knew consumer's wide range of preferences in terms of taste and what they looked for in a premium cigar. This process included around 100 retailers who visited La Aurora's factory in the Dominican Republic where they smoked a variety of blends developed by Manuel Inoa, La Aurora's master blender. In all, it took six years for La Aurora to craft this cigar from seed to final packaging.
The majority of those retailers chose this particular blend for what came to be known as the La Aurora Especiales. The blend consists of a Cameroon Ecuador wrapper, a Dominican binder and filler tobaccos from both the Dominican Republic and the U.S. The cigar goes from mild to full strength and features a balance of complexity and flavor. According to the company, La Aurora Especiales' tasting profile includes notes of honey and caramel in addition to wood, coffee, citrus, nut, leather and toasted notes that combine to create a memorable smoking experience. This cigar will pair well with rum and coffee, as well as other mild spirits.