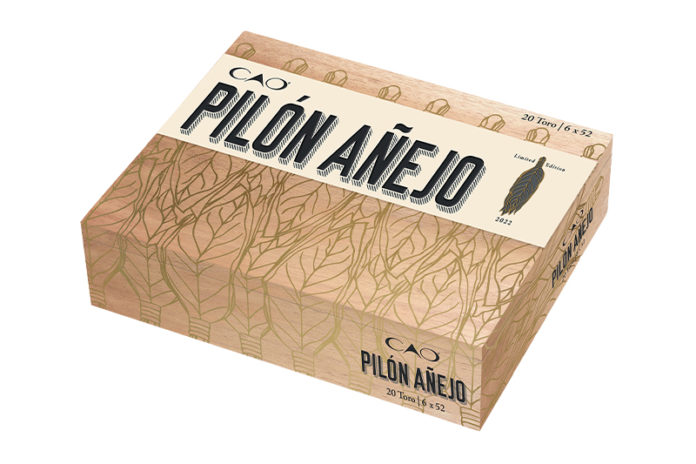 CAO Cigars has announced the upcoming release of Pilón Añejo, a cigar with a blend that pairs labor-intensive fermentation and finished cigar aging to deliver a cigar with great depth and character. This is a limited-edition line that will ship to retailers in April. Only 5,000 boxes will be released in the U.S.
CAO Pilón Añejo is made using the same circular pilón fermentation technique as used to create the CAO Pilón that was released back in 2015. Where this new release differs is with its unique blend of tobaccos that were aged after the cigar was finished in an attempt to create an intriguingly complex smoke. The cigar was handcrafted in Honduras at STG's HATSA factory.
The pilón process of natural fermentation that was used to create this blend heightens the smoking experience and aesthetics of the Cuban seed Ecuadoran Sumatra wrapper. The blend is described as being rich and savory, consisting of Nicaraguan and Dominican fillers, beneath a Honduran Habano binder. CAO Pilón Añejo is a medium-to-full-bodied smoke that has a deep, rich color and an array of notes that include wood, earth and toast, with a touch of spice.