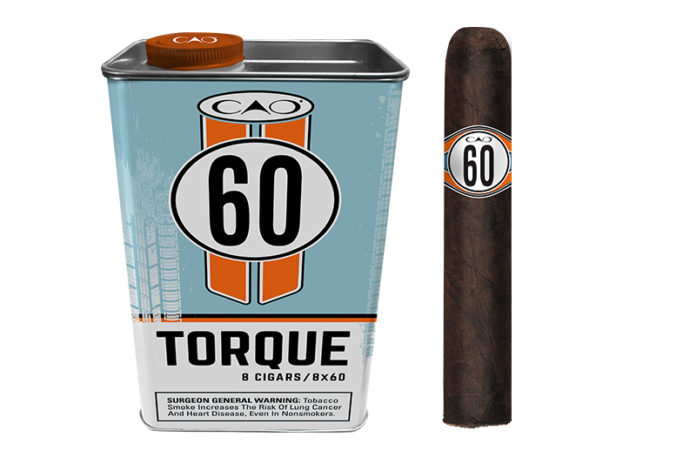 CAO is revving up another eye-catching release just in time for the holiday season. The CAO 60 Torque will be the biggest CAO in the lineup. Best yet, the cigar will stand out because of its packaging, ditching the typical wooden box for a tin modeled to look like an oil can that Steve McQueen may have had in his garage.
This limited edition cigar is a medium-full bodied smoke with Honduran and Nicaraguan tobaccos of different primings, blended to deliver spice and dimensions. With a Nicaraguan binder and rich Honduran Habano wrapper, Torque delivers a big, bold smoking experience that is sure to catch the attention of cigar enthusiasts of all levels.
"With 60, it was either go big or go home, and of course we went big with the blend. This cigar is equivalent to revving the engine of a classic muscle car. It's bold, it demands attention and when you light up a Torque, you're in for a great ride. We hope that our fans enjoy Torque as much as we enjoyed creating the cigar for them," commented CAO's Rick Rodriguez.