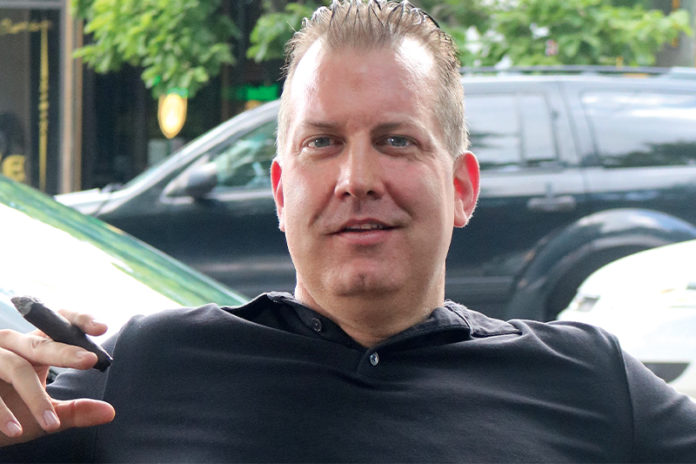 Life insurance is not typically a topic that's discussed at length, but for anyone who has someone who depends on them, it's a necessity. Most everyone should have a life insurance policy—even those who are single or who don't have children because both of those statuses could easily change. Dave Arlinghaus is an independent agent whose primary line of work is life insurance. He's also a cigar smoker, a lifestyle choice that is typically viewed as being a conflict for someone seeking an affordable life insurance policy.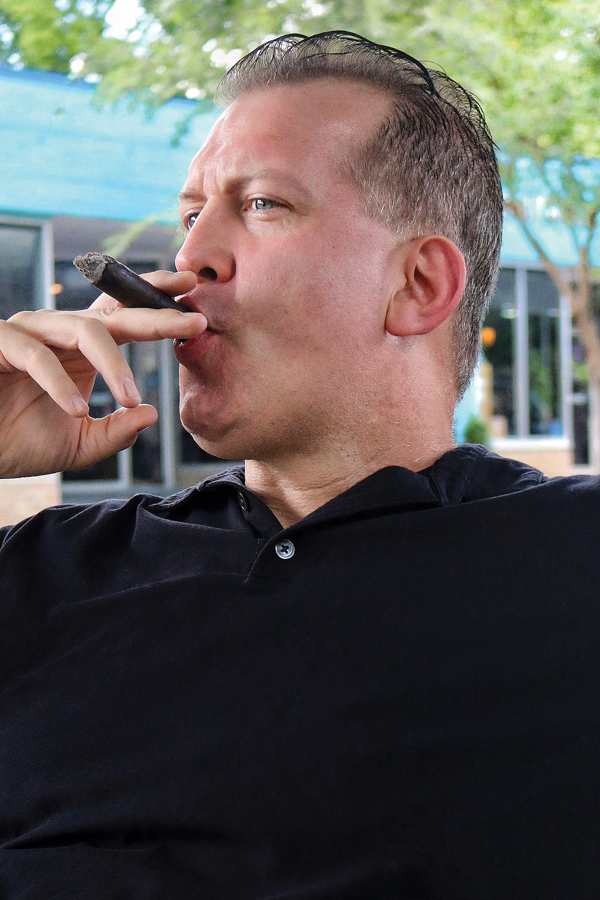 Arlinghaus' first experience with cigars came when he had just graduated from college. One night while he was out with a friend in Cincinnati, Ohio, Arlinghaus went to a nightclub that had a humidor and a cigar lounge. On this particular night the club was dead, so there wasn't much else to do other than enjoy a cigar. This served as the start of what soon became a ritual—starting his evenings out with a cigar. As a life insurance broker, connecting with and engaging with potential customers is key to his livelihood. That's what led Arlinghaus to create a lifestyle brand, the Cigar Life Guy (cigarlifeguy.com), that connects him with other cigar smokers and also allows him to offer them life insurance policies at competitive rates.
"Cigar Life Guy really was an organic development," says Arlinghaus. "The formal launch of the national Cigar Life Guy brand was in the summer of 2019. Over the years, while just talking with my cigar buddies or folks at lounges the invariable, 'What do you do for work?' has come up, and I tell them 'By the way, if you are in the market for life insurance, I can get it for cigar smokers like us at low, nontobacco rates.' Whether they are in the market or not, they are blown away at the savings." I realized there is extremely low consumer awareness in the cigar community that, if done correctly, cigar smoking doesn't have to mean prohibitively high life insurance premiums."
While the worlds of cigars and life insurance may appear to conflict with one another, Arlinghaus sees enough similarities to make his business work. Life insurance is a need that most people have, cigar smokers included. It's key to understand the basis of insurance, which Arlinghaus defines as a product that helps people manage risk.
"Life insurers take on all kinds of risks—the obese, heart patients, diabetics and so on. All of these people need insurance too. My message has been pretty simple: I've got companies that are friendly to you. Forget the horror stories you've heard—it will be affordable," he explains. "I've focused on building a real brand that has cigar content that has nothing to do with insurance and developing a trust relationship with these cigar consumers that have been made to feel like pariahs by so many life insurance companies."
In the following interview, Arlinghaus provides some insights into life insurance, including the impact tobacco use has on policies, how to choose the best one for your specific needs and the way he has learned to maneuver within the system to save his clients a significant amount of money each year.
Tobacco Business: What, in your opinion, constitutes a quality life insurance policy?
Dave Arlinghaus: Simply put, it should meet your objectives, you should understand it, and you should be able to afford the payments. As far as objectives go, it starts with the questions, "What are you trying to do?" or "What are you looking to protect against?" These could include survivor income, raising kids, college funding, mortgage or other debt. Next, how long do you have that need? Your agent should work with you to find something that meets those objectives.
You should understand the policy, meaning you understand how much coverage you have, how much it will cost, how long it will last, and when any changes to the cost or coverage will occur. Are all of those items contractually guaranteed or subject to change? Finally, you should make sure this is something you're able to pay every month. You're much better off getting something that is less coverage that you're comfortable with financially than something that is larger but will be a burden.
One thing many people don't understand is that agents don't control pricing. It isn't like buying a house or a car where you haggle or negotiate. You get the best possible price you qualify for that the company you apply with offers based on your age, gender, health and lifestyle. So my suggestion to consumers is to be open with your agent about your budget and then let them reverse engineer you a proposal that gets you the most coverage for as long as possible within your budget.