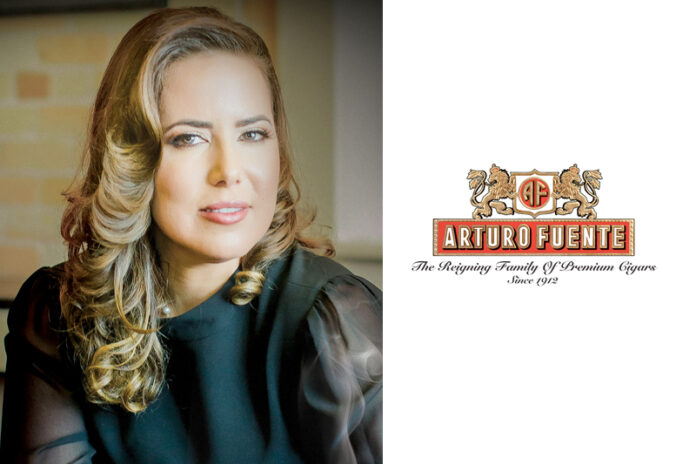 Liana Fuente, Vice President of brand development at Arturo Fuente Cigar Co., has announced she is leaving the company, effective Sept. 1, 2022. She has worked within the company for over 15 years, working alongside her father and Arturo Fuente owner Carlos Fuente Jr.
In a press release issued on Aug. 16, 2022, Liana Fuente released the following statement:
"Working alongside my father was one of the most rewarding and challenging aspects of my tenure at the company. Being such a creative genius, he formed the foundations of what today is known as the Fuente Look. Along the way, I was blessed to take on the reigns of so many projects and given the opportunity to originate new ones.
"One of our goals, especially with the fun advertising campaigns and amazing cigar accessories we were able to create, was to carry out my father's vision of establishing Arturo Fuente as a respected and beloved global luxury brand – and I'm proud to say, we did it!
"The fourth generation of my family, of which I am the eldest, is dedicated to making sure that Arturo Fuente continues to be the shining star of the industry. Although I am stepping away from my brand development role today, no one knows what the future holds – the only thing we do know for sure is that the future will always be bright because Only Fuente is Fuente!"
Liana Fuente has been a longtime fixture at Arturo Fuente Cigar Co. and within the cigar industry. She was first hired by her grandfather, Carlos A. Fuente Sr. who helped teach her the ins and outs of the cigar and tobacco business. Later, she settled into the marketing and brand development side of the family's business where she focused on and led many marketing and advertising initiatives, including the popular and well-received Arturo Fuente Rare Pink brand that was created to help raise awareness for breast cancer. Part of the profits made from Rare Pink are donated to the Breast Cancer Research Foundation.
Liana Fuente will remain on the boards the Cigar Family Charitable Foundation and C. Fuente Holdings, Inc., following her departure from Arturo Fuente Cigar Co. in September.
For all the latest news from Arturo Fuente Cigar Co., visit arturofuente.com.