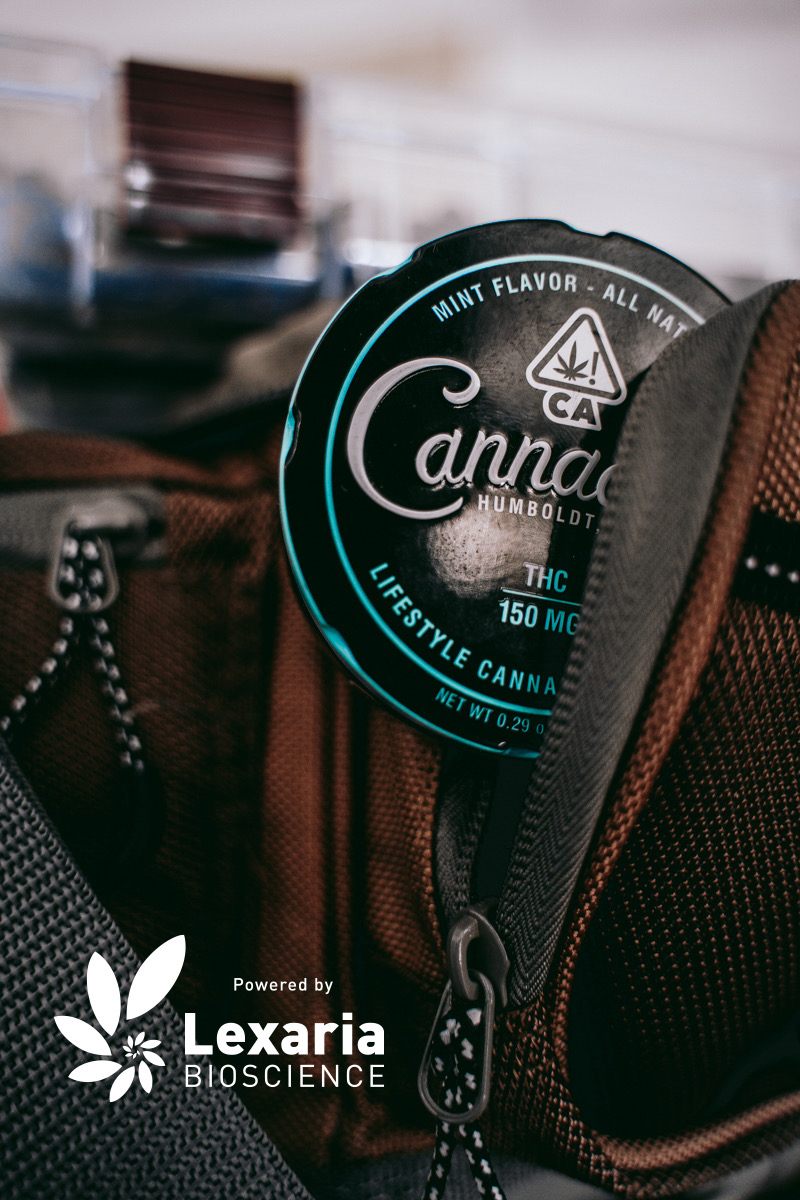 Lexaria Bioscience Corp. (OTCQX: LXRP) (CSE: LXX) (the "Company" or "Lexaria"), a global innovator in drug delivery platforms, announces that it has reached a new definitive agreement to provide its patented DehydraTECHTM technology to Cannadips' cannabis products, both in its current California market, and across all of the US.
Cannadips Cannabis Tins are currently sold in California formulated with THC from cannabis. Each tin of Cannadips Micro-Dose contains 15 pouches with 10mg of cannabis-derived THC per pouch, no tobacco and no nicotine, and only natural sweeteners. The Cannadips High-Dose tin contains 15 pouches and 20mg of cannabis derived THC per pouch. Cannadips recently executed a price adjustment to $14.99 and $24.99 respectively per tin MSRP plus tax in California in order to better align consumer expectations on price with product modality.
Lexaria's DehydraTECH technology is perfectly suited to improve the dipping experience through its fast-acting, high absorption technology that improves consumer satisfaction. Cannadips THC uses terpene-rich multi spectrum oils as base ingredients and DehydraTECH is able to reduce throat irritation normally associated with some terpenes. Inferior products try to get around this problem by utilizing less efficacious cannabis isolate without terpenes that lack the entourage effect derived from multi-spectrum oils.
"This agreement further solidifies our relationship together with Lexaria Bioscience. Now that the Cannadips brand is powered by Lexaria completely we are now able to partner with operators in other states and bring our cannabis technology across state lines. Our cannabis oral pouch and dip research facility in Humboldt is going to be the first of its kind in our brand new 4,000 square foot facility. We are also highly interested in activating the Canadian Oral Pouch Cannabinoid market," said Case Mandel Co-Founder and Chief Executive Officer of Cannadips Cannabis.
In 2018, Cannadips Micro-dose and High-dose cannabis pouches won the California Cannabis Awards for Product of the Year and the new 4,000 square foot oral cannabinoid research and development facility in Arcata, California will house the corporate offices as well as manufacturing, distribution, and a retail experience.