Whether you're an established tobacconist or a retailer interested in expanding your store's footprint, cigars and humidors are good investments. Despite government regulations impacting premium cigars, this category of tobacco hasn't slowed down and actually has the potential to boost your bottom line this year.
The topic of humidor programs is so important and relevant in today's marketplace that it was one of the focus sessions at this year's Tobacco Plus Expo (TPE) in Las Vegas back in January. Sergio Montolfo, general manager at Phillips & King, led a panel of retailers and manufacturers in discussing how different businesses can launch successful and profitable humidor programs. According to Montolfo, a strong program hinges on three important factors: space allocation, price point and flavor-profile offerings.
Also at the show, Nick Douglas, director of purchasing at The Party Source in Kentucky, shared his experience in building a humidor program for his company. "Our showroom floor is about 1,000 square feet, which includes a main floor and a premium room (a walk-in within another walk-in humidor)," explained Douglas. "It's gone through several different versions, from the countertop when it started back in 1989 and 1990 to a bigger walk-in, and then to what we now call the 'hallway'—a long, skinny-walk-in."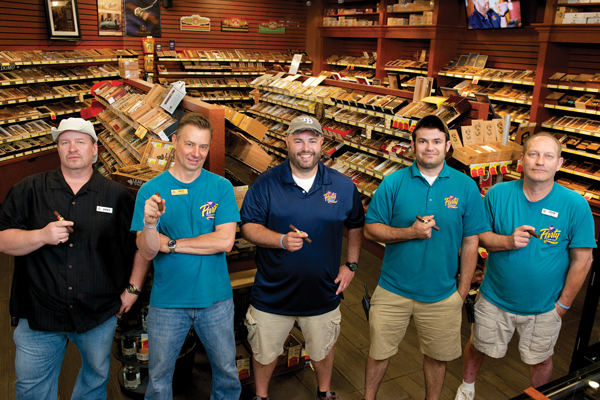 Stocking Stogies
Of course, setting up a humidor is only half the battle. How do you choose the cigars to display in your new humidor? For Douglas, it's all about achieving a good mix of both boutique and more established brands. "A lot of problems I've seen with other humidors is that many ignore the heritage blends. You always need to have your Montecristos and your Romeos. Those heritage brands are going to pay the bills and keep the lights on," he explained. "The problem I think some managers have is wanting to chase all the flavors and wanting to have every single blend out there. Make sure you have room for both in your humidor."
"In a perfect world, retailers would want to have a little bit of everything," added Rick Charles, key accounts sales manager at Phillips & King. "They all realize that inventory control is an issue at the retail level. Keep it simple. Have a bit of every size and price points. Beyond that, let your customers guide you. They will let you know what they're looking for."
Ringing Up a Range
Knowing what your customers are looking for, as well as what they're willing to spend on a cigar, is key to developing a successful program. Also consider that different age groups will have different preferences. While your older clientele may be unwilling to try new things, that is usually not the case with millennials. "A lot of the younger millennials don't have brand loyalty," Montolfo reported. "They like to try different things, while the older smoker knows what they want."
Douglas also noted that millennials are becoming a more important client base that his store and others need to start paying attention to. The key to any successful business is building and maintaining a loyal customer base, and the millennial crowd could bring in profits for years to come. "Millennials want to try everything. They're not brand loyal," said Douglas. "I think most have been indoctrinated to believe cigarettes are the worst thing in the world, but they don't perceive cigars in the same way. It doesn't have the same stigma. Their flavor pallet has really gotten a lot broader so they want to find something else that tastes good, something else that goes with this whole experience. Build that relationship. Make everyone feel like they're your best customer. Give them that real experience."
Pairings Are Popular
As another part of offering your customers an experience to push the sales of your cigars, consider pairing cigars with another popular product category in your retail store, like spirits. At The Party Source, Douglas says his store has worked hard to develop pairings between different spirit categories and cigars. When his store underwent a redesign, the humidor got a better placement near the main entrance—also near the bourbon selection, the store's most popular product category. Knowing that many customers are coming to the store to buy bourbon, the company placed the humidor along the path to the bourbon section to help drive traffic into the humidor. Moreover, the business used visual pairing to help customers pair cigars with the store's beer and whisky offerings. Cross-promoting cigars with your establishment's most popular non-tobacco products is an easy way to boost your overall sales.
Although regulations are currently curtailing innovation, there are plenty of cigars on the market  to choose from. "While we can't come out with new brands, you'll probably see a lot of re-releases that have been discontinued or sold in the market previously," commented Charles.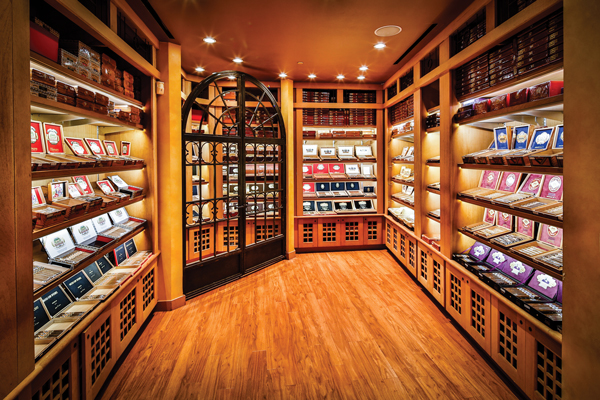 Furthermore, in a challenging market, manufacturers are more interested than ever in partnering with retailers and getting their products into retail humidors. "The FDA is not going to take us out," said Bill Holliway, Senior Manager at Davidoff Cigars. "We want them to be our friend, we want to work with them, but you're still going to see manufacturers [being] aggressive and [doing] everything that they can to support the retailers because the goal of manufacturers and retailers is [to sell] more cigars."
– Story by Antoine Reid
This story first appeared in the March/April 2017 issue of Tobacco Business magazine. Members of the tobacco industry are eligible for a complimentary subscription to our magazine. Click here for details.