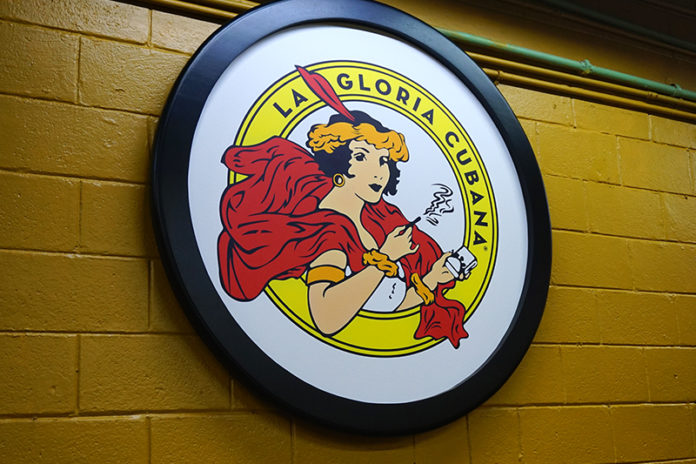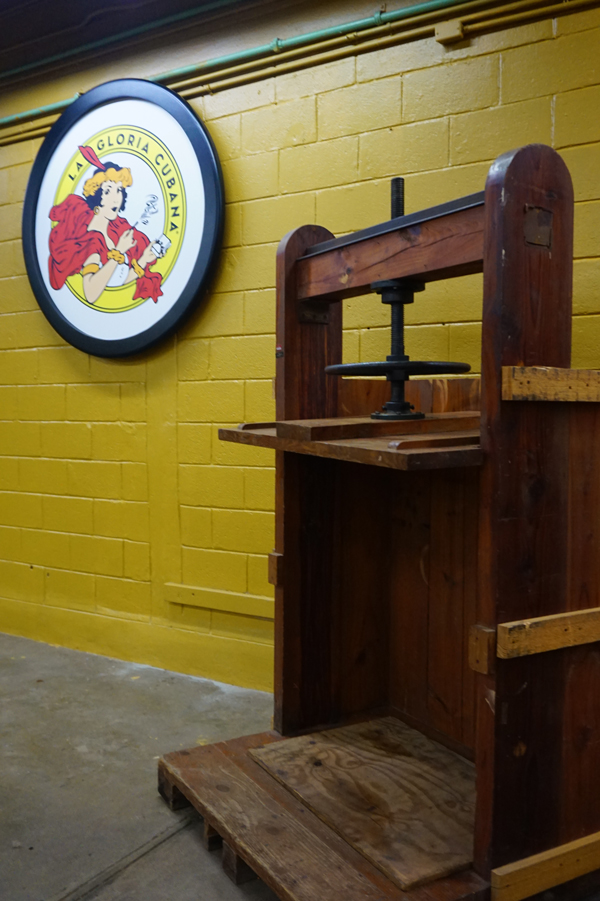 At this year's Procigar Festival, General Cigar Company revealed that La Gloria Cubana would have a special release this year. La Gloria Cubana Spanish Press will be a nod to the past and present as it uses an old-world technique to produce a cigar for today's market.
La Gloria Cubana Spanish Press will be a three-cigar collection that will be handcrafted at the El Credito Cigar Factory, a boutique rolling gallery located within General Cigar Dominicana. There, artisans will place freshly-rolled cigars into wooden trays with dividers that apply uniform and equal pressure to the cigars. The trays will hen be pressed to define the cigars' shape. Once pressed, the cigars will be placed in specially sized boxes that will apply a slight pressure to the cigars to help them maintain their shape.
The process is reminiscent of the old Spanish-press technique used in pre-embargo Cuba where the boxes were used to create the cigars' distinct form.
Yuri Guillen, production manager for El Credito, commented on this old technique and how La Gloria Cubana will be using it for their newest cigar: "This method eliminates air pockets to deliver an optimal draw and output of smoke, resulting in an enhanced smoking experience. We developed a very special blend to showcase our unique technique, and believe we have delivered a fantastic addition to the La Gloria Cubana portfolio."