It was in 1968 when El Credito Cigar Company originally opened its doors in Miami, Florida's, Little Havana neighborhood. The company launched with just two tobacco products—fuma and cazadore short-filler cigars—which were available in various lengths and ring gauges that ranged from 44 to 46. The company was new, and its profit margins were narrow, fueling the hard work and development of new products that would support the factory and its workers. In 1970, Ernesto Perez-Carrillo Sr., then the owner of the El Credito Cigar Company, began making long-filler El Rico Habano cigars, which he sold to his first (and at the time his only) retail buyer. Two years later, the factory launched a brand that would not only help improve its profit margins but also put the factory and the Perez-Carrillo family on the map.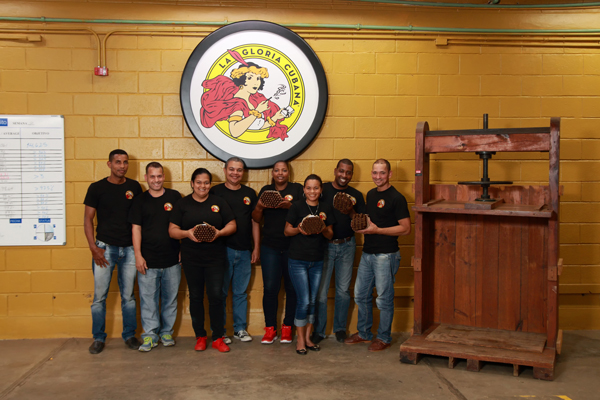 That well-known brand was La Gloria Cubana. Since its launch, La Gloria Cubana has pushed the envelope and challenged the boutique cigar category. In a list of brand milestones, General Cigar Company promotes La Gloria Cubana's pioneering use of Nicaraguan tobacco, the fact that it was the first cigar brand to introduce a 60-plus ring gauge, and that it was one of the first boutique brands to capture the attention of and be rated by Cigar Aficionado magazine. In many ways, La Gloria Cubana paved the way for the many boutique brands on the market today. It's a brand that owes its continued relevance and place in the industry to the traditions, history and techniques used at El Credito over the years to produce it. While El Credito has changed ownership and evolved over the years, the time-honored traditions and techniques that helped push La Gloria Cubana to the forefront of the boutique cigar market have remained the same, helping to build the brand's notoriety and El Credito's lasting legacy in the tobacco industry.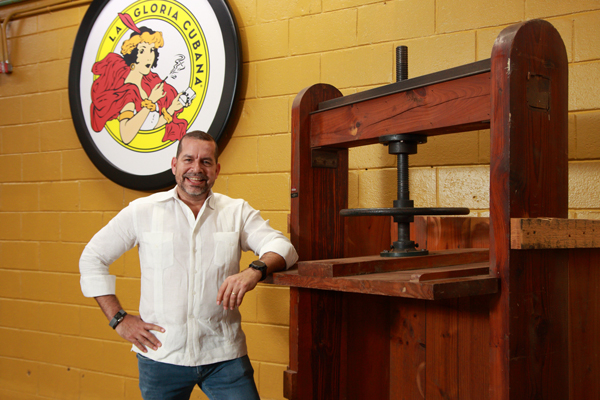 Evolution of a Factory
El Credito Cigar Company not only served as the launchpad for La Gloria Cubana but also for Ernesto Perez-Carrillo Jr., who at the time was busy learning everything he could about the cigar business. After spending six years experimenting with different tobaccos, he created a cigar blend consisting of Dominican and Nicaraguan tobaccos that was both rich and new to many cigar smokers' palates. The Perez-Carrillo family was able to give La Gloria Cubana a unique character and taste that appealed to cigar smokers who wanted a cigar with a deeper, more full-bodied flavor profile. Their work didn't go unnoticed or unappreciated for long. In the spring of 1993, the brand's popularity and notoriety skyrocketed when Cigar Aficionado awarded four La Gloria Cubana cigars with a rating of 90 or above.
In 2009, Perez-Carrillo left La Gloria Cubana and General Cigar Company. In the same year, the El Credito Cigar Company moved, relocating to a space within General Cigar Dominicana in Santiago, Dominican Republic. While Perez-Carrillo is no longer involved in the brand, his impact on the brand continues to be felt today.
"Ernesto built the brand on innovation, and to this day General Cigar continues to bring excitement to the handmade cigar category through La Gloria Cubana," explains Steve Abbot, senior brand manager for La Gloria Cubana. "Large ring gauges and fuller-bodied cigars were created by Ernesto at the El Credito Cigar Company and have since become mainstays in the repertoires of cigar lovers the world over."
Innovation has been a big part in the evolution of the La Gloria Cubana brand since its launch in the 1970s. Even with Perez-Carrillo's departure from the brand and General Cigar's eventual full-ownership, the brand continues to spark intrigue and excitement among cigar enthusiasts of all levels.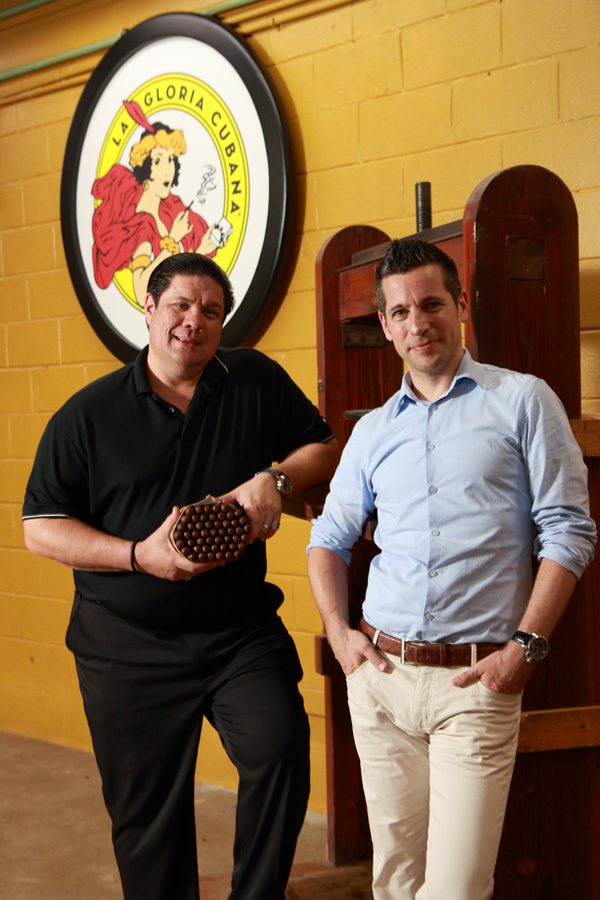 La Gloria Cubana's Appeal
The original La Gloria Cubana line, often referred to as the La Gloria Cubana White box, remains one of the brand's top sellers and especially appeals to both new and experienced cigar smokers. Serie R is another bestseller in the brand's portfolio, and Serie R Esteli, which was introduced a few years ago, has also steadily been becoming a favorite for many. These various lines' success has been attributed to the tobaccos incorporated in the blends. To create each unique blend, the tobacco for La Gloria Cubana cigars is sourced from a variety of growers across the world. Ecuadorean Sumatra has been a mainstay in the line for years, as has been Nicaraguan tobacco. Today's La Gloria Cubana cigars are like those of the past—they are complex smokes with robust taste profiles.
Innovation also continues to play a major role in the La Gloria Cubana brand. General Cigar Company recently looked to the past when deciding how to further evolve La Gloria Cubana. General Cigar Company has made moves to modernize La Gloria Cubana, beginning with the familiar logo and branding. La Gloria Cubana's packaging and messaging has mostly remained unchanged for over 20 years, which inspired General Cigar Company to update the look and feel of the packaging as well as the brand's familiar logo in order to drive more cohesion and improved branding on store shelves. These updates were made to improve the consumers' shopping experience and to help retailers better utilize their humidor's shelf space. As part of the new marketing initiative, General Cigar Company is also bringing the El Credito factory and its artisans back into focus with its "Where Our Passion Meets Yours" campaign. The focus of this campaign will be the intersection of La Gloria Cubana's loyal customer passion and that of the artisans who work at El Credito Cigar Company.
Another way General Cigar Company is innovating the La Gloria Cubana brand is with a new product release that serves as a nod to the past. The artisans at El Credito Cigar Company are using an old-world technique to create a cigar called Spanish Press for the modern smoker. The process is reminiscent of the old Spanish-press technique that was used in pre-embargo Cuba where boxes were used to create the cigars' distinct form. At the factory, artisans place freshly rolled cigars into wooden trays with dividers that apply uniform pressure to the cigars. The trays are then pressed to define their shape. Once pressed, the cigars are then placed in specially sized boxes that apply a slight pressure to maintain their shape.
"This method eliminates air pockets to deliver an optimal draw and output of smoke, resulting in an enhanced smoking experience," explains Yuri Guillen, a production manager at El Credito Cigar Company. "We developed a special blend to showcase our unique technique and believe we have delivered a fantastic addition to the La Gloria Cubana portfolio."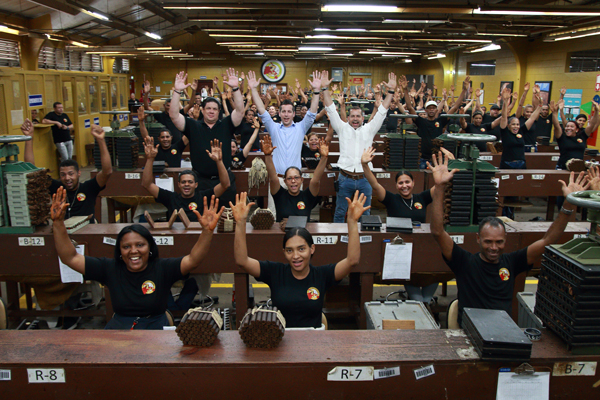 The La Gloria Cubana Spanish Press blend features hand-selected tobaccos from four different countries. The cigar's wrapper is a rich Nicaraguan leaf from Jalapa; it has a Mexican San Andrés binder; and the filler is comprised of Nicaraguan Jalapa, Dominican Piloto Cubano and Olor, and Brazilian Mata Fina, a first for the La Gloria Cubana brand. Together, these tobaccos create an intriguing and complex smoke with notes of earth, spice and toast. Spanish Press is the only new release from La Gloria Cubana this year, and General Cigar Company will focus its efforts on getting cigar enthusiasts to try the new line and to get them excited enough to try some of the brand's more established offerings as well.
This story first appeared in the July/August 2019 issue of Tobacco Business magazine. Members of the tobacco industry are eligible for a complimentary subscription to our magazine. Click here for details.
– Story by Antoine Reid, an editor and digital content director for Tobacco Business Magazine. You can follow him on Instagram @editor.reid.