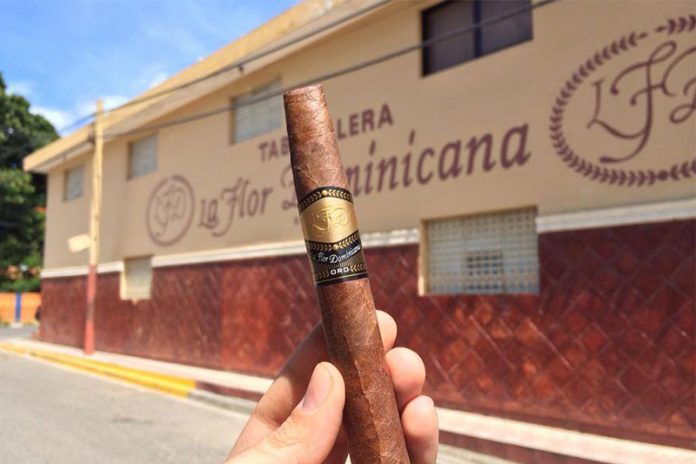 La Flor Dominicana is rolling out a unique opportunity for its retail partners and loyal consumers. The company has announced The La Flor Dominicana Experience, a chance for retailers and consumers to experience the Dominican Republic through La Flor Dominicana. Those who part in this tour will have the chance to experience the Dominican Republic's rich cigar culture while visiting La Flor Dominicana's farm and factory.
"This journey is from seed to cigar with one of the industry leaders in quality, consistency and vertical integration. These trips will be scheduled around our tobacco growing seasons as to best experience the entire process," the company revealed in a press release.
Here's what you can expect should you attend this event:
Day 1 – Welcome to Santiago
Your journey begins with arrival in Santiago, Dominican Republic, the home of La Flor Dominicana. Upon arrival you will be welcomed with cigars and transported to a welcome dinner. After the welcome dinner you will arrive at your ultra premium hotel accommodation, your day until Day 4.
Day 2 – La Flor Dominicana Factory & Blend Your Own Cigar
The day begins with a gourmet breakfast at your hotel and then it is off to the La Flor Dominicana Premium Cigar Factory in Tamboril in the Zona Franca. While at the factory you will be immersed in the cigar making process and history of the La Flor Dominicana Company. During the day you will have a blending seminar where you will be able to blend your very own cigar of which you receive a special personalized box of on Day 3 during dinner. As the afternoon wraps up you will return to the hotel to freshen for the evening dinner.
Day 3 – The Farm & Pig Roast
Day 3 begins with a gourmet breakfast at your hotel in the morning and then it's off to Estancia La Flor De Palma in La Canela, the home of our industry leading full-bodied tobacco! Take part in an authentic Dominican pig roast at our farm and learn the agricultural side of tobacco the very first steps in the process of making cigars. In the afternoon, return to Camp David Ranch for relaxation before dinner in the evening and the delivery of your very own cigar blend from the previous day.
Day 4 – Experience the Beaches for Puerto Plata
Enjoy your final breakfast at your hotel with breathtaking views then journey to the beautiful beaches of Puerto Plata in the morning. Guests will spend one night at the exquisite Blue Jack Tar, an all-inclusive resort on the beach. Guests can indulge in spa treatments, world-class golf, relax at the beach and many other recreational activists available at Blue Jack Tar.*