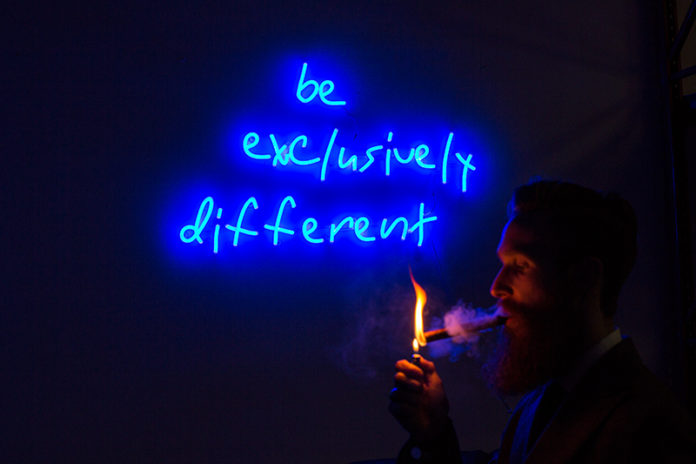 Kyle Gellis was an entrepreneur and business owner long before his popular Warped Cigars brand ever hit store shelves. In building Warped Cigars, he abandoned traditional marketing in favor of an organic and unique approach to promotion and growth, crafting a business plan around what became Gellis's and Warped's trademarked mantra: "Be exclusively different." It's an approach that any entrepreneur can pursue and adapt to their company and brand.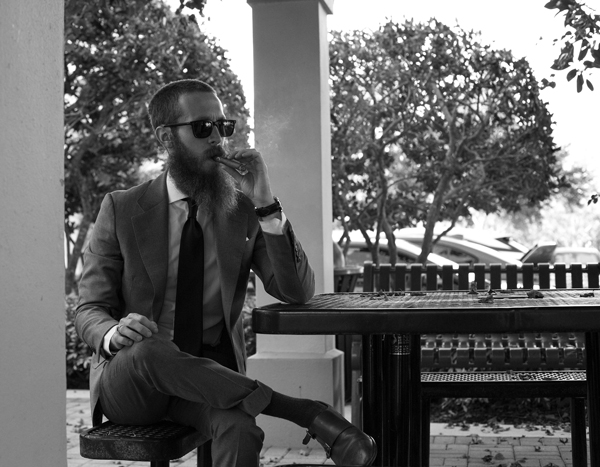 SEEK HANDS-ON EXPERIENCE
When Gellis was 16 years old, his father gave him his first cigar, a Montecristo No. 2 Habano. By the time he was 18, Gellis was a full-blown cigar enthusiast who wanted to learn more about cigars and how they were made. He decided to take a trip to the Little Havana neighborhood in Miami, which was just hours away from here he lived. The rest, as he says, is history.
"You learn the most being in the actual environment," he explains. "No amount of reading or listening can prepare you for tobacco—it is hands-on and on the ground or nothing. It's important to find someone that has done it, succeeded, failed and sees your vision—but, ultimately, it will come down to how badly you want it."
Now 29, Gellis owns Warped Cigars, a boutique company with an impressive following of both retail partners and consumers. Warped Cigars works with two factories: El Titan de Bronze in Little Havana and Tabsa (Aganorsa) in Estelí, Nicaragua. Gellis credits these factories' rollers, teams and materials for helping Warped Cigars create great products and build its well-received brand. His other advice for entrepreneurs and startups is to realize the value of researching their respective industries before doing anything.
"If you spend 12 months researching an industry, how things operate and its trends, then you are doing it correctly," he says. "I don't invest in something without knowing all the details associated [with it]. A larger part of it is that if you cannot go a day without thinking about your idea, if it consumes your thoughts, and your gut says you have to do it, then do it."
DO THINGS YOUR WAY
Because of his success in the paintball industry, Gellis had the means and ability to invest in himself and make Warped Cigars a reality. His youth and relative inexperience has forced him to do things differently than most in the cigar industry, and he embraces going up against what many consider the "norm."
Take, for example, marketing. Gellis does not believe in using traditional marketing methods to promote and build the Warped Cigars brand. While you will not find a print ad for Warped Cigars in any publication, the company actively engages with its customers and followers on social media. Being part of a younger generation than many brand owners in the tobacco industry, Gellis sees a different value in social media and knows that makes it a powerful and essential tool in marketing and staying connected to those who support Warped Cigars.
"Social media has been a large factor in our growth, and that's due to the ability to communicate directly with consumers—that is the fantastic aspect of it," he explains. "We love being able to interact with them, ask how the blends are, how their experience is and so on. But more importantly, we can communicate with them if there is an issue. While that rarely happens, we can track it down—and vice versa. They have a direct line of communication with us."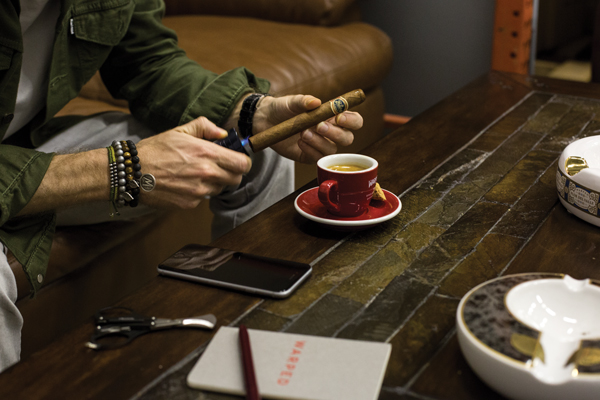 GROW ORGANICALLY
Another surprising reveal from Gellis is that Warped Cigars has no sales representatives. Gellis and the team behind Warped strive for transparency and to make themselves available to anyone interested in the company's products. This organic approach to growth is something that Gellis acknowledges isn't typically accepted in the cigar industry, but that's what makes it work.
"We let our product speak for itself," he explains. "I am obsessed with the quality of construction, blend, customer experience and communicating directly with our customers. We are as boutique as they come, and I embrace that."
These qualities set Warped Cigars apart from other cigar companies and allow the brand to create its own following and space within a crowded market. In fact, Gellis also takes an organic approach to adding new retail partners. Any retailer interested in Warped Cigars and its products can email or call them directly to start the conversation. Since the company does not rely on sales representatives, this gives its retail partners a more intimate and direct relationship with Warped Cigars and those who work within the company.
ONLY LOOK AHEAD
Gellis advises anyone looking to build a brand to surround themselves with people who share their passion and vision. "The team we have here at Warped are here because they are the best at what they do—and it shows," he explains. "This isn't a 'job' for them; it's a way of existence. If they didn't have the same vision that I do for the brand, it wouldn't work. If they weren't obsessed with the quality and consistency of cigars for our customers' sake, then it wouldn't work."
Reflecting on his journey, Gellis says there's nothing he would change if he were able to go back in time. "You always will look back and think you could have done better or differently," he says, "but I see no positive in looking back—only forward."
– Story by Antoine Reid
This story first appeared in the November/December 2017 issue of Tobacco Business magazine. Members of the tobacco industry are eligible for a complimentary subscription to our magazine. Click here for details.