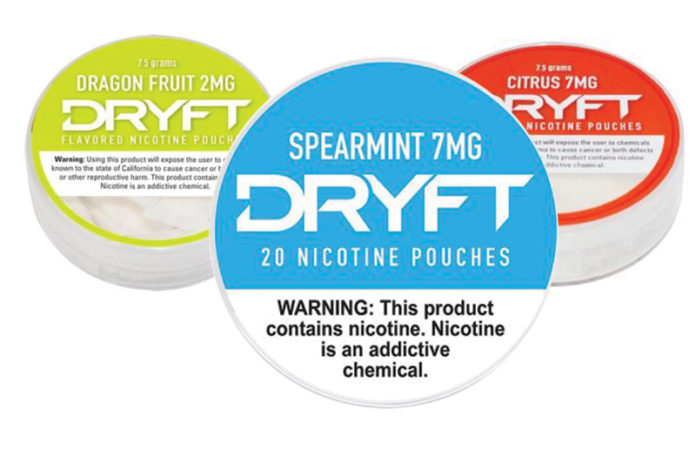 Kretek International, Inc., the largest importer, marketer and distributor of specialty tobacco products in the U.S., has announced the formation of a new company–DRYFT Sciences, LLC. This new operating company will focus exclusively on DRYFT nicotine pouches, a popular oral nicotine product that Kretek has been distributing in the U.S. since July 2016. The newly formed DRYFT Sciences will lead the national rollout of DRYFT nicotine pouches through expanded production, distribution and marketing efforts.
Jason Carignan, Kretek's chief marketing officer, has been named as the President of DRYFT Sciences and will be shifting his responsibilities and focus at Kretek to help steer and grow DRYFT Sciences.
"The time is right for DRYFT nicotine pouches," says Carignan. "With changing consumer behaviors and retail trends, the oral nicotine category is growing rapidly around the world. We predicted the broad shift away from traditional tobacco products and launched DRYFT nicotine pouches in July 2016. Our initial sales and marketing efforts proved very successful with consumers and retailers, and we recognized the need to create a new company focused solely on realizing our vision of bringing innovative nicotine solutions to the broader market."
Carignan will oversee DRYFT Sciences and its marketing, operations and manufacturing of DRYFT products globally. The manufacturing of DRYFT nicotine pouches via a new U.S. manufacturing site, which will have the ability to product 30 million cans in 2020 and 60 million cans by 2021. DRYFT Sciences will also be introducing a revamped brand identity at the NACS show on Oct. 2, 2019. This new branding will include a new label design the launch of a new consumer website to follow. Kretek will be the exclusive distributor of DRYFT nicotine pouches, using its well-established sales channels and sales force to extend the reach of the product while driving business results.