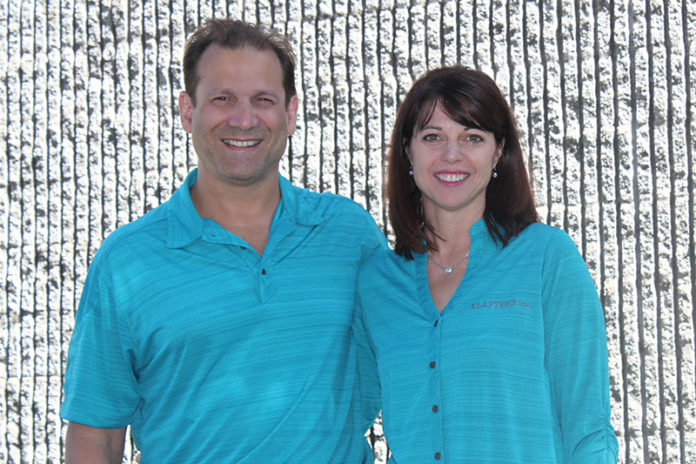 Statistically speaking, Klafter's Inc. is an extraordinary success story by any yardstick. At a time when just 13 percent of family businesses survive through two generations, the New Castle, Pennsylvania-based company is on its fourth generation of family management. What's more, it is not only persevering but thriving in one of the most challenging channels of an inherently risky business sector: tobacco retail.
Asked how Klafter's has managed to thrive for so long, Randy Silverman, president of the company, points to a history of carefully managed evolution. "I think we have survived because we have tried to adapt to the challenges and opportunities that we have been faced with throughout the years," he notes. "We've taken risks but have tried to make sure that those risks wouldn't destroy the company if they failed."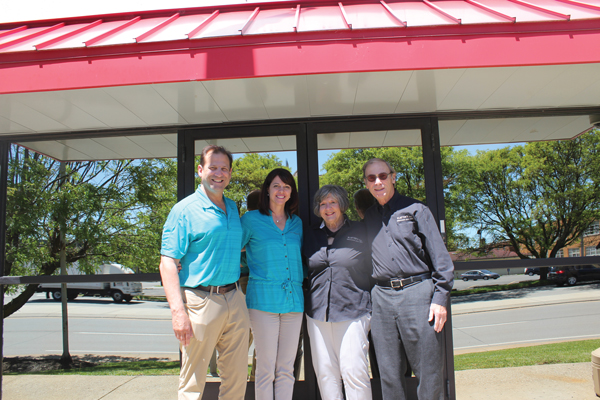 When large chains began to drive corner shops out of business, Randy's father, Lee Silverman, started looking for a new focus. Lee Silverman, with the help of his wife, Judy, had been running the company since his father-in-law, Morris Storch, passed away in 1963. (Storch, for his part, had taken the reins from his uncle, Sam Klafters, the founder.) While chatting with an industry peer at a trade show in the early 1990s, Lee Silverman learned about the tobacco outlet channel of retail and was intrigued.
In 1992, Lee Silverman hired Joe Young, who worked in the grocery store business, to open the company's first store. Young has opened every store since and "has been instrumental in the growth of the retail operations," says Randy Silverman. "Without Joe and several other loyal employees who are not family members, it would be very difficult to grow our business."
Randy Silverman, meanwhile, had grown up, graduated with a degree in industrial engineering and moved to Cleveland, where he was working as a computer programmer at NASA's Glenn Research Center. But by 1993, after having held jobs at larger organizations, he was ready to return and apply what he had learned to the family enterprise. "I think when you come from outside, it's easier to see things that can be fixed," he says. "There was a lot of low-hanging fruit in terms of process innovations and structural changes that I recognized would be helpful in growing a smaller business."
After re-entering the company, Silverman set about making changes to Klafter's billing system and inventory management, adding point-of-sale systems and streamlining the cigarette-tax stamping process. Those changes, in turn, paved the way for the company to begin opening new retail locations—it now has 16 in Ohio and Pennsylvania—and also to adapt to changes in the competitive landscape due to shifts in tax policy and in cigarette company promotional programs.
Today, Klafter's continues to participate in promotional and loyalty programs, but it also strives to stand out by offering a wider selection than its c-store competitors, as well as standout customer service, and through close and careful management.
"You need to reinvest in your stores so they don't get dated and dingy, to make sure you take care of your customers and to manage your inventory closely," says Silverman
Picking Up Premiums
Expanding into cigars was one change that paid off for the company. "Premium cigars represent about 20 percent of our sales, and machine-made cigars bring in another 5 percent, so cigars in general are an important part of our business," says Silverman, who credits his brother, who has since left the business, with having been instrumental in bringing premium cigars into Klafter's during the cigar boom of the 1990s. "They were difficult to get at the time, and he was the driving force in making that happen." Today, all 16 stores, which range in size from 1,500 square feet up to 3,500 square feet, feature walk-in humidors.
While cigarettes still account for most of the remaining 75 percent of sales, Klafter's has also done well with RYO/MYO, snuff and vapor products in recent years. "We adjust the mix depending on the demographics in the area," says Silverman. "If it's a strong RYO customer base, we'll have a larger selection of RYO."
Despite the occasional hiccup, Silverman continually looks for new opportunities. At present, he foresees growth in vapor as the category rebounds from recent setbacks, and he also sees potential in cannabis accessories. The company's primary growth strategy, however, continues to be adding locations.
"Growing stores organically or through acquisition is probably the best opportunity we have for more rapid growth," says Silverman, who adds that finding locations that meet his criteria may prove difficult. "We'd like to get to 20 stores by 2020 if we can find good potential locations."
– Story by  By Jennifer Gelfand
This story first appeared in the July/August 2017 issue of Tobacco Business magazine. Members of the tobacco industry are eligible for a complimentary subscription to our magazine. Click here for details.