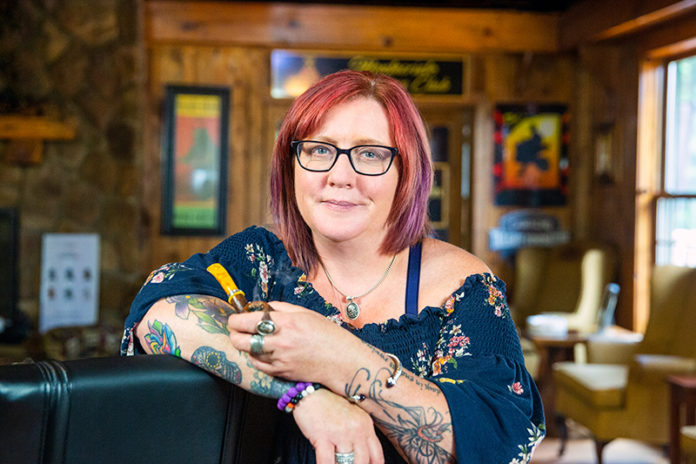 This year has been a challenge for all small-business owners. With the COVID-19 pandemic forcing many stores to close, causing limited-capacity restrictions, curfews and other obstacles, owning a store of any sort has been a true test of spirit and business savviness. Couple that with a niche product like a cigar or pipe and you have a recipe for what could be the toughest year yet for every tobacconist in business now—that is, if they weren't already prepared for the changes that have happened this year.
Kathleen Kelly, owner of Upstate New York's Queensbury Cigar & Pipe and Cup O' Joes, is one tobacconist who has never shied away from a challenge. When the internet was in its infancy in the 1990s, she changed her retail strategy early on to include e-commerce. As new categories of tobacco products began to rise into prominence, she took notice and brought them into her stores, but she also found ways to continue to serve her customers with more traditional products, such as pipes. Kelly is a tobacconist who has learned the value of adapting her business strategy early on to make gains and to be resilient in the face of obstacles like this year's COVID-19 pandemic. With over 20 years of experience in retail, Kelly reveals how she's achieved success in e-commerce and brick-and-mortar retail and discusses what it takes to become a great tobacconist.
Monetizing Trends
Kelly opened her first store back in 1994 after moving from Long Island, New York, to the Adirondack region of the state. At the time, Kelly had difficulties finding a good job that she liked, so she decided to create her own and opened a small coffee shop in Lake George, New York, called Cup O' Joes, even though many advised her against this risky move. As she was building her business, she noticed that the demand for cigars was growing and that perhaps by incorporating this product into her store she could also get in on the hype.
"It was the Cigar Boom in '94, so everybody was coming up from the city asking for cigars," she explains. "That's when I had started selling and had my first cigar, which I think was a Lars Tetens. You couldn't get your hands on a lot of cigars."
Kelly added a small cabinet humidor to Cup O' Joes, which was just the beginning of her tobacco retail journey. Soon after, she expanded Cup O' Joes' selection of tobacco products by including pipes. She purchased a couple of Stanwell pipes from a Lane Ltd. sales representative, and as she built a customer base for pipes within her store, she went on to include Dunhill and Peterson pipes to give her customers more options. Her customers' appetite for pipes continued to grow and made Cup O' Joes a destination for pipe smokers throughout the region. It also served as the inspiration for her next big move: e-commerce.
"I believe eBay started right around then, and I was a seasonal business, so I was open from April through October. I was looking for things to do in the wintertime, so we would put some pipes up on eBay and then got our own website, and the rest is history," she explains. "The website really grew and helped me find my little pipe niche."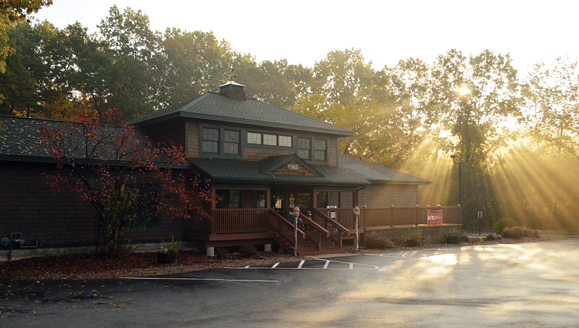 Over the years, pipes may have somewhat lost their luster on a grand scale, but this category continues to perform well today for Kelly and her retail stores. She notes that Cup O' Joes and her other store, Queensbury Cigar & Pipe, see many customers traveling from New York City and even from as far as Boston, Massachusetts, for her stores' pipe collections. Pipes remain a driving force behind her website, www.cupojoes.com, which has been refreshed and expanded over the years to also include well-known cigar brands such as Drew Estate, Davidoff, Ashton, Perdomo, Rocky Patel, Nat Sherman and Oliva, among others. She also sells accessories including, humidors, cutters and even Cup O' Joes-branded coffee. As time goes on, she continues to make investments in her e-commerce operation, seeing it as an important part of her stores, especially during the COVID-19 pandemic. Kelly acknowledges that, for many tobacco retailers, websites and e-commerce are still intimidating and confusing, but she says that even making a small leap online by increasing your store's social media presence can pay dividends for retailers today.
"I have somebody on staff that works on our websites for Cup O' Joes and Queensbury Cigar & Pipe," she says. "On our websites, I always want new products that will excite our customers. I also keep someone full time on staff that is a photographer and social media person. I get involved in our social media, as does my store's manager, Dan Davison."
Kelly's websites and online presence remain the centerpiece of her brick-and-mortar business, and over the years she's become a master of adapting to new trends and technology. Scroll through Queensbury Cigar & Pipe's Facebook and Instagram pages and you'll not only find pictures of pipes and cigars, but you'll also see Kelly and her staff in a video talking about her business and even interviewing a tobacco industry personality. She doesn't aim to be perfect in these videos, noting that humans are imperfect, therefore a flawless video seems out of place. Instead, the aim of her videos is to educate, engage, and bring current and new customers into her business from wherever they may be.
"We do a lot of videos for Queensbury and also Cup O' Joes" she says. "It's all about having fun making people laugh and doing fun things with videos that are kind of 'outside the box' stuff. I started doing a video series called "Live from the Shallow Creek Bar," where I interview different cigar guys or pipe guys. It's just kind of a fun, live thing where you get to know cigar reps and pipe carvers. It's a lot of fun that I think people really like because they want that kind of behind-the-scenes stuff."
Retailers United is another video initiative that Kelly launched in recent months. This interview-format video involved several retailers all coming together with Kelly to talk about the cigar industry and discuss different ideas that have worked for them within their stores. Education and the sharing of information and ideas has been an important part of Kelly's success in tobacco retail as well. As a board member and current treasurer of the New York Tobacconist Association­—in addition to being a member of several trade associations, including the Tobacconists of Association of America (TAA)­—Kelly has seen the power retailers can have in shaping policies and improving the industry when they come together and share ideas as opposed to viewing one another as competition.
Family Ties
Adapting to changes in the marketplace early on is just part of Kelly's success story. She's learned other lessons about retail that have enabled her to excel where others have struggled. She attributes Queensbury Cigar & Pipe's success to a decision she made in 2012, when she bought the entire building that the store calls home. Queensbury Cigar & Pipe occupies an Adirondack-style building with a stone fireplace and a large patio area, making it perfect for cigar smokers. Not having to share the space with other retailers or to be stuck in a crowded strip mall setup has allowed her store to become a true destination for smokers and has given her the room and space to build the store she wanted.
"People want to smoke in peace and enjoy what they're doing, so when you have a building where they can do that, I think that's really, really important," she says. "We still kept that little piece of Cup O' Joes alive, which is the coffee, by serving coffee and espresso at the shop because I think we have great coffee, and that's something that is dear to me because that's how I started. Getting that building, creating a big pipe room, a nice humidor and a good spot for people to hang out in was important to me. Obviously it made Queensbury Cigar & Pipes different than the e-commerce business."