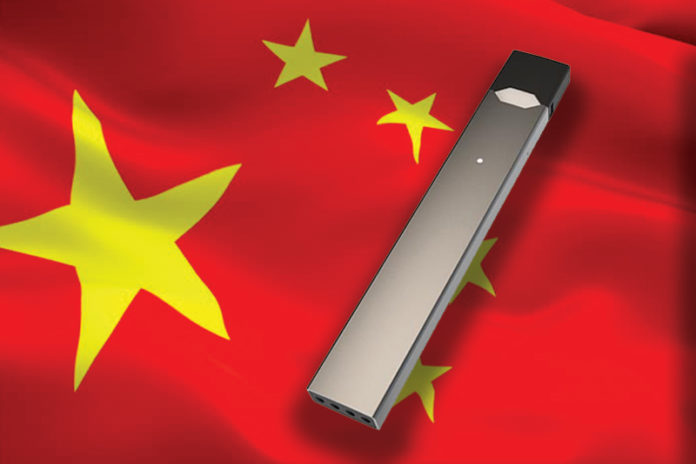 JUUL Labs Inc., the largest and most popular e-cigarette manufacturer in the U.S., recently went international as it began selling its products in China. The international launch of a product is typically a moment of celebration for many companies, but for JUUL, a new business opportunity has turned into yet another controversy an obstacle.
A week after its products began to be sold in China, JUUL's vaping device and nicotine pods have already been pulled from stores and distribution in the country without any explanation. Some of its products, including its mint, mango, creme and Virginia tobacco-flavored pods, were being sold through Alibaba Group Holding Ltd.'s Tmall and JD.com Inc. online commerce stores. By the end of the week, however, JUUL's products on these sites were removed without warning.
With Altria's investment of $12.8 billion investment in JUUL at the end of 2018 which gave it a 35 percent minority share in the company, distribution in international markets was key for JUUL this year. The company's potential success in foreign markets was also important to Altria, who has seen sales volume of cigarettes decline in recent years. As the U.S. begins to impose more restrictions on vaping and e-cigarettes and scrutiny increases over the role JUUL and other e-cigarette manufacturers have played in the growing number of minors using these products, Altria and JUUL see international growth as essential to the future of the business.
E-cigarettes and vaping has been tied to numerous cases of illnesses in recent weeks resulting in seven deaths. Though some of the deaths have been tied to illicit products and the use of unauthorized additives, the recent issues and popularity of these products among minors has led to both Michigan and New York issuing bans on flavored e-cigarette and vaping products [read more here]. In addition, the U.S. Food and Drug Administration (FDA) and the Trump Administration have both announced that a ban on flavored e-cigarette products could be issued on a federal level by the end of the year [read more here]. The future stability and financial vitality of companies like JUUL could depend on its success in international markets.