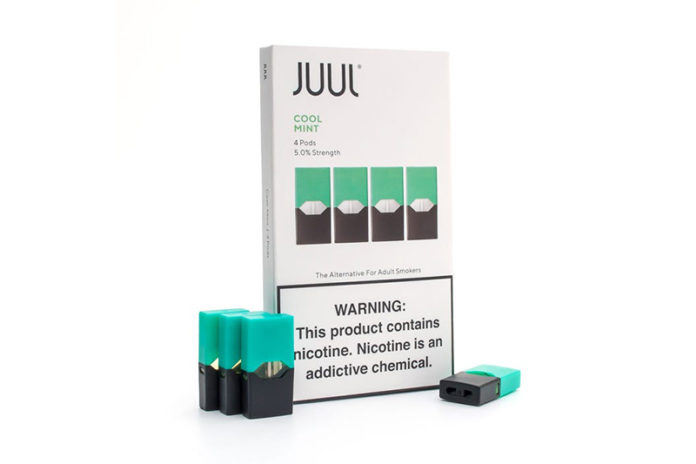 As the e-cigarette and vaping industry awaits the reveal of a national plan to handle flavored e-cigarette products, one company has opted to take action now rather than wait to see the final guidance. In a surprising move, JUUL Labs has announced that it will stop selling mint-flavored pods after new research showed how popular this flavor is among teenagers.
JUUL Labs discontinued the sale of some of its other flavored products back in October as it made moves to improve its public image and to appease regulators [read more here]. Some of the company's most popular flavored pod products including creme, cucumber and mango were pulled from the market and with mint now also off the market, the only flavored products left in JUUL's portfolio is menthol and tobacco flavors.
JUUL based its decision on a study conducted by theUniversity of Southern California (USC). In that study, USC found that half of the high school seniors it surveyed preferred JUUL's mint-flavored products. Sophomores also reported that they had a preference for mint-flavored products. In response, JUUL Labs CEO K.C. Crosthwaite called the results "unacceptable" and stated that the U.S. vapor industry needed to earn the trust of society by "working cooperatively with regulators, Attorney General, public health officials, and other stakeholders to combat underage use." Crosthwaite, a former Altria executive, also reaffirmed the company's intent to support the upcoming federal policy regarding flavored e-cigarette products.