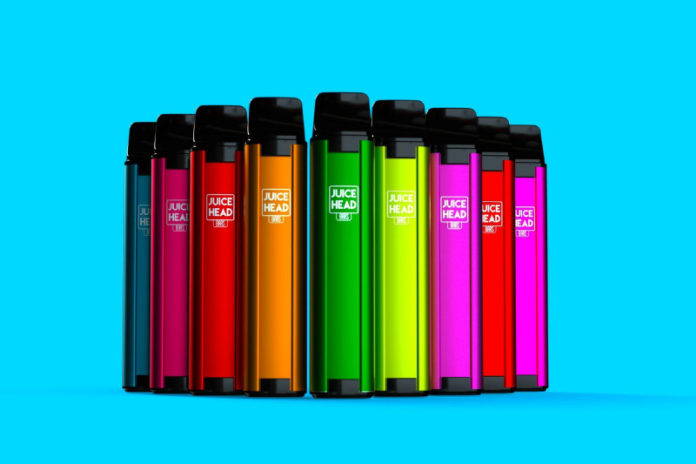 E-liquid manufacturer Juice Head has announced the launch of Juice Head Bars Disposables. This new product launches this week and will be showcased during the upcoming Tobacco Plus Expo (TPE) trade show held in Las Vegas, Jan. 26-28, 2022 in Las Vegas.
"We are ecstatic to be introducing Juice Head Bars as the latest addition to the Juice Head product line. Over the last couple of years, we've seen a monumental shift from traditional e-liquids to vape disposables amongst consumers and retailers, and, as an industry leader, we are thrilled to step up and meet the needs of our customers," commented Patrick Mulcahy, CEO of Juice Head E-Liquids.
Juice Head Bars are available in nine flavors. These flavors include Blueberry Lemon, Strawberry Kiwi, Peach Pear, Watermelon Mile and Mango Strawberry and are in addition to four brand new flavors–Peach Pineapple, Raspberry Lemonade, Double Apple and Watermelon Strawberry. Juice Head Bars Disposables are available in 5 percent zero tobacco nicotine strength.