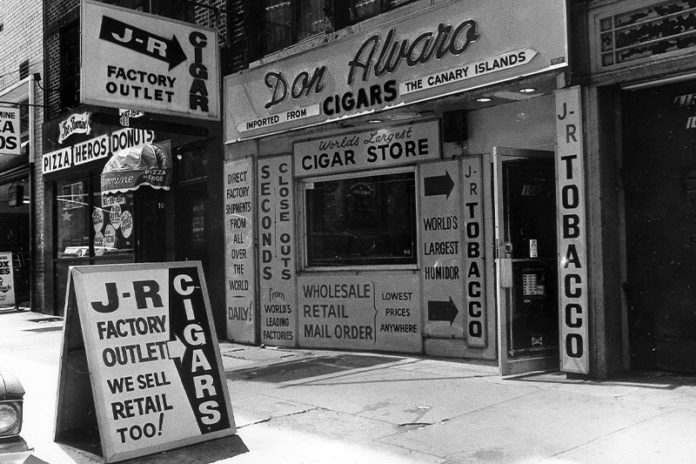 Often referred to as the "World's Largest Cigar Store," JR Cigar built its business around the initiative of offering customers the best possible retail experience and a variety of products offered at the best prices. To achieve this goal, the company has used tools to help its staff better understand their customer base, and the company hasn't been afraid to change or tweak its business strategy to match the times. During the 1970s and 1980s, JR Cigar focused on building its catalog business and offering its customers regular big, flashy sales. During the 1990s and early 2000s, the focus shifted to e-commerce and later to social media to take the business to new markets and to connect with both new and established cigar smokers.
"As we have grown over the years, there have been challenges, of course, but the more we grew the easier some of these challenges became," says Nick Libretti, JR Cigar's brand manager. "When it comes to pricing, for example, we buy in much larger quantities than your standard store. This offers us a chance to purchase these products at a lower cost and to pass that savings on to the customer. Name recognition has also been key. Being known as the 'World's Largest Cigar Store' automatically puts an idea in a consumer's head that we are an industry leader, which increases brand awareness. However, even at this larger scale, we still make sure to listen to every customer and give them a personal, one-on-one experience."
Achieving success in tobacco retail is a challenge and an accomplishment that doesn't happen overnight. For JR Cigar, it's a 50-year success story of a tobacconist that dreamed big and worked hard year after year to create a retail operation that, despite its age, remained every bit relevant and competitive after five decades of being in business. The story of JR Cigar isn't just a personal success story; it serves as a lesson that being a tobacconist and working in retail is a long game that if played right will lead to big gains over time.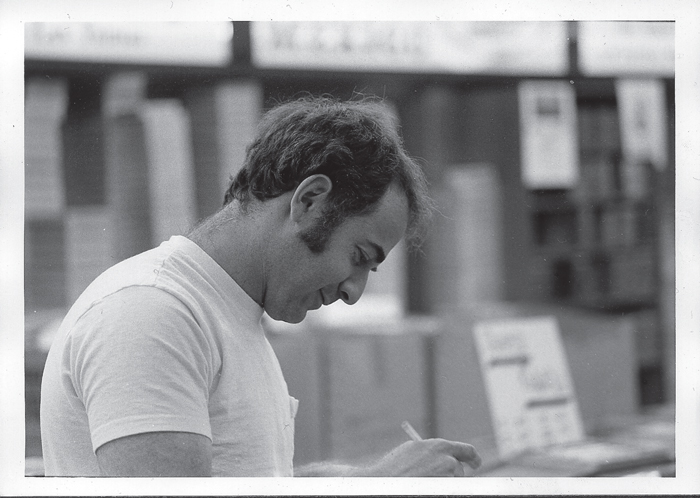 Scaling the Business
The story of JR Cigar begins on March 10, 1970, when Lew Rothman opened the doors to his new retail store on Sixth Avenue and 46th Street in New York City. Rothman saw the success that local grocery stores had with selling cigars and decided to open his own store that specialized in cigars. Named after his father, Jack Rothman, JR Cigar became a destination for consumers seeking out different cigar brands like Te-Amo and Bering. The first sale that Rothman made was for a 10-pack of Tijuana Smalls Aromatic cigars, a tipped-cigar that sold for 29 cents a pack. While that price seems more than a bargain by today's standards, Rothman quickly found that he was losing customers to competitors who could find their cigars sold for cheaper prices at other tobacconists. In a short span of time, Rothman taught himself about pricing and transformed JR Cigar into a high-volume discount store.
Rothman began purchasing overruns and factory seconds from cigar manufacturers and pushed them hard in his store. Within half a year, JR Cigar became a destination for cigar consumers who knew they were going to get the best deals in the city from Rothman and his store. Like any tobacconist, Rothman adjusted his strategy as time progressed in order to stay ahead of his competitors. He started purchasing cigars from factories based in Miami, Florida, expanding his store's offerings from overruns to an inventory of exotic brands that were exceptional while remaining a bit under the radar, including Padrón, a brand that, much like JR Cigar, has gone on to earn its place among the greats in the cigar industry.
"One major lesson from Lew that still holds true today is to never stop innovating and never settle," says Libretti. "Always keep coming up with new ways to get people in the door. For example, Lew came up with a brilliant idea of making two giant signs that covered the store's entire windows. The signs read, 'BUSINESS STINKS SALE.' One of the most popular New York columnists was Earl Wilson, who must have seen the signs and wrote about them in his column. All of the TV stations picked up on the "business stinks" story, and JR Cigar became famous overnight."
As the 1970s progressed, Rothman continued to grow and expand the JR Cigar brand. With brands like Macanudo, Hoyo de Monterrey, Punch and Royal Jamaica, Rothman was able to transform his retail operation and offer its customers even more value through its own branded products, such as the JR Alternative. Launched in 1975, JR Alternative was conceived as a cigar that imitated the taste of some of the most popular cigars of the time. These cigars were sold in 20-count bundles and offered at competitive prices. JR Alternative cigars were made in some of the same factories as the cigars that inspired them, and to this day they remain one of JR Cigar's most popular brands.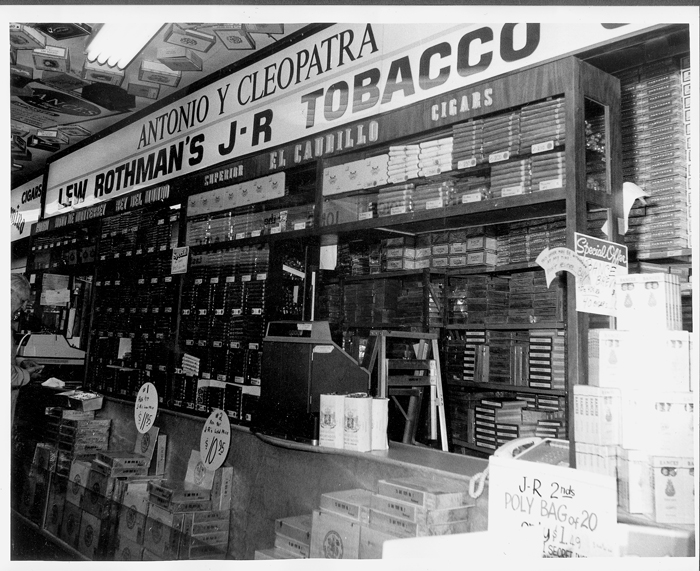 The success of JR Alternative allowed Rothman to reinvest in his store. With some of the profits from the cigar, Rothman hired three new employees who were tasked with handling the sales of these value-priced cigars. JR Cigar experienced its biggest growth from 1976 to 1978 as Rothman took what he learned from JR Alternative's success to create and launch the cigar brands Excalibur, JR Ultimate and Santa Clara. It was also during this time that JR Cigar became direct importers of cigars and began buying closeouts of cigars from failing or cash-strapped companies, a practice known as "job lots." By 1977, JR Cigar was a major player in the cigar industry and was far more than just a traditional brick-and-mortar retailer—it was now a wholesale supplier to other tobacco retailers. JR Cigar went from obscurity to being a force of its own, and the company was featured in the pages of Consumer Reports, The New York Times and many New York-centric travel books.
Rothman was a businessman who always strived for more and didn't operate within normal limits. In the 1980s, though he had a successful retail and wholesale business, Rothman grew JR Cigar with the addition of new stores in Manhattan. Later, he expanded JR Cigar to new markets outside of New York City, opening up franchises in Detroit; Washington, D.C.; Philadelphia and Dallas—and he even went international by opening a location in Tel Aviv, Israel. Once JR Cigar was much more than just a store, Rothman opened a new home office in Tuxedo, New York, where four employees worked and fulfilled all the company's mail-order calls. Rothman also set his sights on the catalog market early on in his retail career by starting a JR Cigar catalog in 1971 and adding a bit of his own humor into the pages of JR Cigar's catalog that went out to smokers in all 50 states. By 1987, business was booming, and JR Cigar was beginning to outgrow its home offices in New York, prompting it to move to a much larger facility in Fairfield, New Jersey. The new facility was fully humidified and housed JR Cigar's mail-order operation and a retail outlet that sold cigars, perfume, and other items that would appeal and bring in shoppers of all kinds.
Due to increasing taxes, JR Cigar relocated its warehouse to Selma, North Carolina, in 1991. Much like its New Jersey facility, the Selma location housed a warehouse and superstore that offered cigars in addition to many other products. Due to the many cigar smokers that traveled from northeastern states through North Carolina to reach Florida, JR Cigar eventually added another super-store to Statesville, North Carolina, which is located 90 miles east of Selma. The famed Cigar Boom kicked off in 1993, and as the demand for premium cigars increased, so did business for JR Cigar, which by then was ranked as one of the largest distributors and retailers of premium and mass-market cigars in the world. Demand outstripped the supply of cigars, leading to inferior products entering the market as well as price hikes on the cigars that were available.
Rothman, who had built a business around pivoting and adapting when backed into a corner, responded to the Cigar Boom and dwindling supply of cigars by making the bold decision that JR Cigar would only sell cigars to its established customers. This new policy remained in place until production improved in 1997 and the overpriced low-quality cigars, which were referred to as "Don Nobodies" by many retailers at the time, finally started to lose traction. JR Cigar yet again was experiencing its own boom, requiring it to move its headquarters from Fairfield to Whippany, New Jersey. In 1998, the company formed a subsidiary in Burlington, North Carolina, and named it JR Tobacco of Burlington, Inc.
This new facility housed a 28,000-square-foot outlet that served as a distribution and shipping facility for the company's retail and wholesale accounts. The Burlington facility, which remains in operation today, became known as the world's largest humidor, and thanks to the use of billboards, it became a retail destination for many traveling through North Carolina in search of anything from cigars and jeans to fragrances and fishing rods.
Much of the 2000s played out like the previous decades: As the company grew, it expanded, it scaled, and it adapted to the times. In 2003, JR Cigar was acquired by Altadis USA, a division of Imperial Tobacco and now part of Tabacalera USA. With this acquisition, JR Cigar became the distributor for some of the highly rated and regarded brands in Altadis USA's portfolio, including Montecristo, Romeo y Julieta, H. Upmann, Henry Clay and Vega Fina, to name a few. Much like the early days of the company, the new partnership not only gave JR Cigar much-needed products and brands that would also give it buying power. Under the Altadis USA umbrella, JR Cigar continued to flourish.
"The acquisition was instrumental to premiumize the JR product portfolio," says Davide Moro, CEO of JR Cigar. "Altadis brought new know-how to JR in terms of product capabilities, including new collaborations with the best manufacturers. Consumer demand is stronger in the premium segment. Cigar smokers are becoming more and more discerning. Selling cheap and fast isn't the only thing big retailers should do. Our consumers are always looking for new products with higher quality standards."