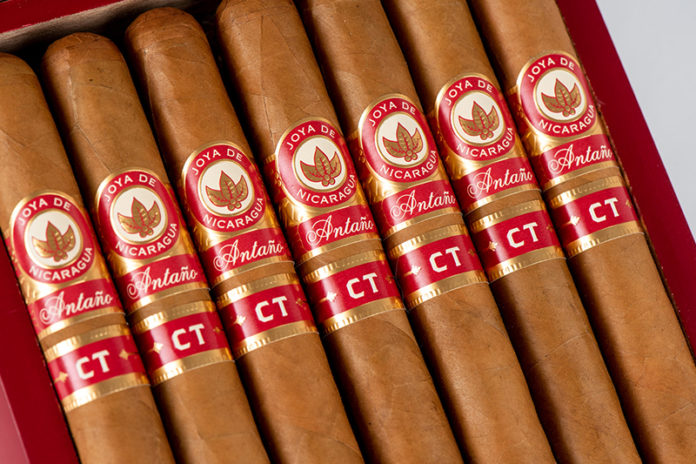 Joya de Nicaragua has a new release set to debut during his year's International Premium Cigar & Pipe Retailers Association (IPCPR) trade show and convention in Las Vegas. With its silky-smooth Connecticut shade wrapper, the Nicaragua Antaño CT is being hyped as a cigar that will defy expectations.
In Spanish, Antaño means "Yesteryear", which fits well with the inspiration and intent behind the Nicaragua Antaño CT. The first Nicaragua Antaño blend was released nearly 20 years ago as a tribute to the power and the essence of the "True Nicaraguan Puro" that helped make Joya de Nicaragua the most sought-after cigar in the United States during the 1970s following the Cuban embargo.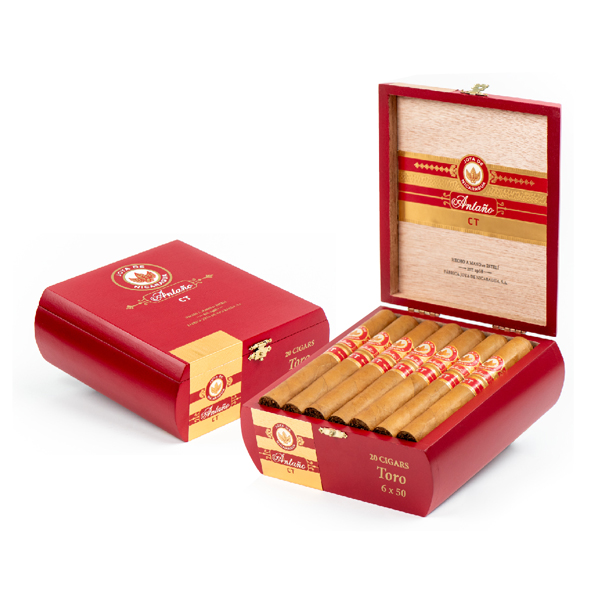 Nicaragua Antaño CT will have an Ecuadorian Connecticut Shade wrapper, and its Nicaraguan fillers and binder give the cigar a medium- to full-bodied strength with dynamic creaminess and intense spicy notes. The cigar is blended intentionally to be pungent to showcase the contrasts between the expected subtleties of the CT shade, and the rich and potent flavors of Nicaraguan tobacco.
"This smoke is definitely an intense experience, the intriguing result of master blenders on a paradoxical quest: the creation of a flavor bomb like the rest of the Antaños but with this wrapper. It became a real challenge for us at the factory, torcedores and blenders, we all wanted to defy an industry mantra, we knew we could make a truly interesting CT cigar," said Mario Pérez, Joya de Nicaragua's factory manager.