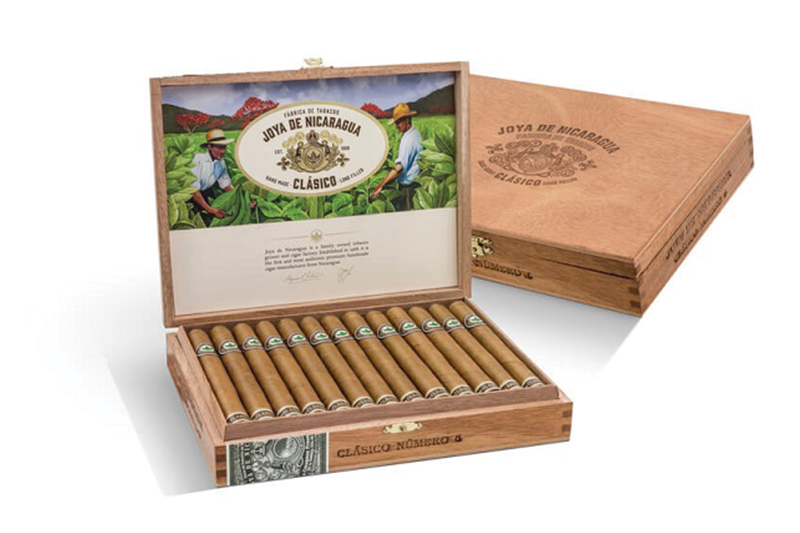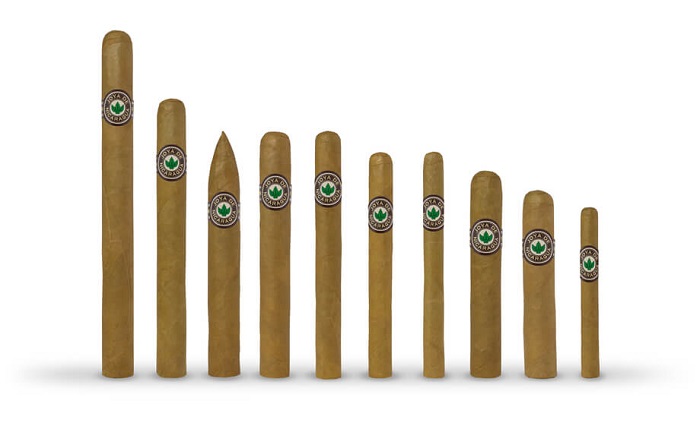 As it nears its 50th anniversary, Joya de Nicaragua is giving one of its well-known brands a makeover. Joya de Nicaragua Clásico, one of Joya's most widely distributed cigar brands, is getting revamped packaging and brand art, the company announced in a recent press release.
"We wanted to bring back the beautiful artistic look of the original Joya de Nicaragua box, so we commissioned an expert digital artist to recreate the brand's original painting, showcasing the beautiful landscape of northern Nicaragua," said Juan I. Martinez, Executive President of Joya de Nicaragua.
He went on to add: "The inside label shows a painting of a tobacco field in the Valley of Estelí, which is where our history began. The human, artisan and artful side of our brand is also portrayed, with the on-duty tobacco growers on the front. On the background, you'll see the curing barns and the 'malinche' trees with their vibrant red flowers, an iconic ornament present at our factory, too."
Joya de Nicaragua Clásico is available in 10 different vitolas: Viajante (8 1/2 x 52), Churchill (6 7/8 x 48), Torpedo (6 x 52), Toro (6 x 50), Número 6 (6 x 41), Selección B (5 1/12 X 42), Señorita (5 1/2 x 34), Robusto (5 x 50), Consul (4 1/2 x 52), Piccolino (4 1/18 x 30).
Joya de Nicaragua Clásico was the first Nicaraguan puro exported from Nicaragua and the only cigar brand to have been officially recognized as the country's national cigar. It's also Joya de Nicaragua's best selling cigar in the European market. The new cigar will begin shipping in early 2018.
For all the latest news on Joya de Nicaragua and Drew Estate, visit drewestate.com. You can also learn more about both brands by downloading the Drew Diplomat app at drewdiplomat.com.